Electric Vehicle Insurance
Our friendly website makes it easy for you to get car insurance quotes that cover electric and hybrid vehicles. Over 355,000 people are already insured with us, because we are affordable and reliable. This means you can choose GoSkippy car insurance with confidence.
We also bring you excellent customer service and a large choice of optional extras. Goskippy searches a panel of insurers to bring you the most competitive quotes to choose from. We suit a variety of customers and budgets. We offer comprehensive and third party, fire and theft cover. You'll also find us on top insurance comparison sites.
How do electric vehicles compare?
Electric Plug

Fuel Pump

Battery Power

CO2 Emissions

Fuel
Comparison of energy sources, fuel consumption and CO2 emissions per vehicle type

| | | | | |
| --- | --- | --- | --- | --- |
| | All Electric | Plug-in Hybrid | Hybrid | Conventional |
| Energy Source | | | | |
| Consumption | | | | |
| Emissions | | | | |
Icon Key
Electric Plug

Fuel Pump

Battery Power
Emissions

Fuel
Frequently asked questions
How do I cancel my car insurance?
There are a few ways to do this. We have an easy to complete form, which captures all the required information, or you can email our cancellations team at: Cancellations@goskippy.com. If you prefer to speak to someone, just call us on 0344 840 6302 or visit our live chat.
When is my car insurance due?
We send out Renewal Invitation 21 Days before the end of your insurance policy to inform you that your policy is up for renewal. In this renewal invitation you will be quoted for the upcoming year. You then have a choice as to whether you would like to renew the policy or let it lapse. Depending on your particular insurer, sometimes policies will automatically renew, so act as soon as you get the renewal letter to make sure you have the cover you want.
Do I have to inform you if I am going to Europe on holiday, do I need a green card? Also, do I need to pay for cover abroad?
Please contact us if you plan on travel abroad. This is so we can confirm that you have the correct cover for the countries you are visiting. If you are travelling in the EU you currently do not need a Green Card to travel.
Am I covered to drive in Europe?
Yes, we do offer EU cover. However, there will be some details which we will need to take from you if you plan to travel to Europe. You can contact us to discuss this further using our live chat or by calling us on 0344 840 6302.
Load more
Visit our Help Centre
Electric Vehicle Mythbusting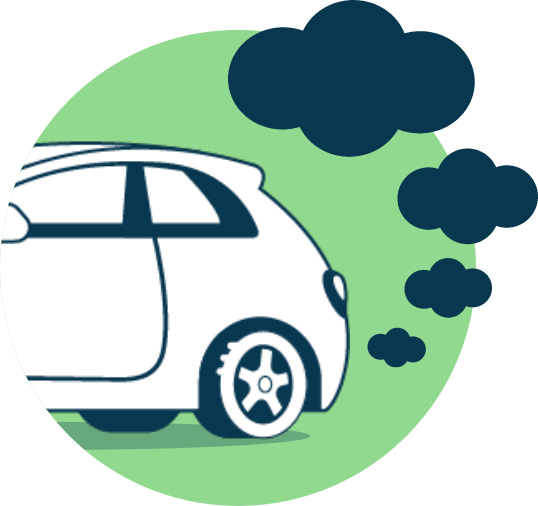 Electric vehicles produce the same amount of emissions as a petrol or diesel vehicle…
Electric vehicles produce significantly less emissions than their petrol and diesel counterparts – a journey from London to Glasgow by the average petrol car emits 3.4 times the CO2e of an average electric car (including the emissions produced in electricity generation).
Electric vehicles aren't good for long journeys…
Studies show that on average, most journeys we make every year are under five miles. However, if you are planning a longer trip, fully electric vehicles have an average range of 197 miles, with many models able to go much further on a single charge. The average charging time can range from 30 minutes and up to more than 12 hours. This all depends on the speed of the charging station and the size of the battery.
There aren't enough public charge points…
There are now over 22,000 charging points around the UK. The key is to plan ahead on long journeys if you need to top up charge, look for chargers in interesting places and check availability using a charge point map such as Zap-Map to avoid waiting.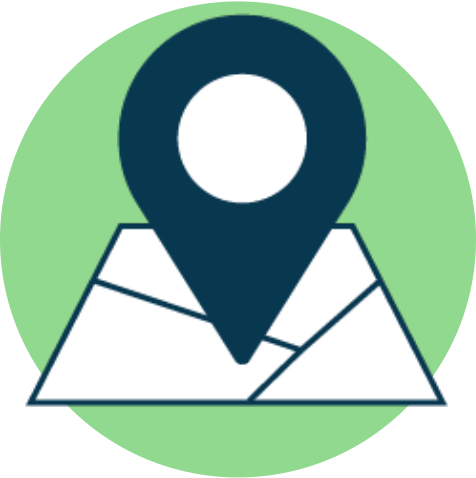 Electric vehicle batteries are wasteful and can't be recycled…
Many manufacturers are researching how electric vehicle batteries can be repurposed once they've hit retirement age. One idea is repurposing electric vehicle batteries to power homes and buildings. However, there are no definitive answers as to what will happen to electric vehicle batteries once they're no longer recyclable. The time that batteries spend in an electric vehicle is often just the beginning of their useful life.
Here to help
Did you know?You can view and validate documents by using your online portal.