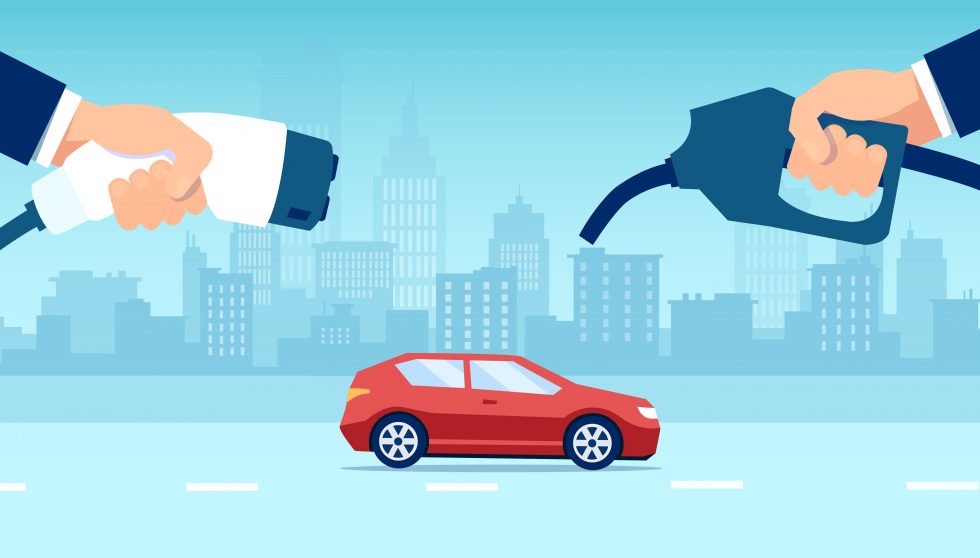 Hybrid vs EV Cars: What is the difference?
Many of us may have heard the words EV, electric vehicle and hybrid mentioned a lot in recent years. But what are they and what is the difference between them?
What is an electric vehicle?
These are run completely on electricity, meaning they don't have a combustion engine. They are powered by plugging into charging points. The electricity is then stored in the battery, which is used by an electric motor to move the car[1].
EV charging points are now compulsory for all new build properties, supermarkets, and workplaces across England [2].
Electric Vehicle Pros and Cons:
| | |
| --- | --- |
| Pros | Cons |
| Cheaper by around 50% to refuel/recharge than petrol [3] | Larger batteries could mean longer charging times |
| Quieter due to electric motors[4] | More expensive to purchase over a hybrid [5]. E.g. Mini Countryman Cooper PHEV = £33,500 vs Mini Electric £35,050 [6] |
| No exhaust emissions due to running solely on electricity[7] | For long journeys you'll need to rely on charging points / factor in rapid charging times and points[8] |
| Average range of a hatchback is 200-250 miles on a single battery[9] | |
| Quicker and lighter to drive due to fewer mechanical parts[10] | |
| No road Tax due to no exhaust emissions [11] | |
What is a Hybrid car?
A hybrid vehicle uses a mix of electric stored in a battery as well as a petrol or diesel engine to power the vehicle, maximising efficiency. There are two types of hybrid vehicles you can buy:
Plug in Hybrid (PHEV): These have larger batteries which can be plugged into a charging station just like the electric. However, they also have a fuel tank giving you the flexibility to run on a combination of electric and fuel[12]. PHEVs are also eligible for the home charging schemes, which fund up to 75% of the cost of installing EV charge points[13].
Standard Hybrid: Instead of plugging in to charge, a standard hybrid uses self-charging batteries. These are topped up through driving and braking, using the combustion engine. However, they have a smaller battery than the PHEVs and EVs meaning they don't last as long when running purely on electric.
| | |
| --- | --- |
| Pros | Cons |
| Travel ranges are longer than EVs due to using two energy sources | Still uses fuel, making it less green than a full EV and fuel prices are high[14] |
| They generate their own energy while on the go! | You will still have to pay road tax [15] |
| Are usually cheaper than EV's [16] E.g. Mini Countryman Cooper PHEV = £33,500 vs Mini Electric £35,050 [17] | The battery is an added weight, increasing fuel consumption[18] |
| The battery is less likely to need replacing as it is used a lot less[19] | Smaller battery than an EV means a smaller electric range[20] |
Both the electric car and the hybrid are amazing improvements on the standard combustion engine when it comes to cO2 emissions. However, the EV is still considered far more environmentally friendly than the hybrid.
According to the government, the sale of hybrids and combustion vehicles will be banned from 2035 at the latest[21]. This means at some point, whether we like it or not, the EV will be the way forward in the car industry.
Looking for car Insurance? Get a Quote today with GoSkippy!
Interesting read? Check out our Top 10 car names for dogs!