Many people underestimate the value of their home and its contents and consequently under–insure their home and belongings. This can result in considerable financial loss in the event of either theft or fire. GoSkippy brings you cheap home insurance and peace of mind through a full range of optional extras and excellent customer service.
Home insurance cover comes in two parts – Buildings Insurance and Contents Insurance and these will cover you against theft, fire, lightening, explosion, earthquake and storm damage. You can choose either one or both of these based on your needs.
If you're a homeowner, most mortgage lenders insist you have buildings cover in place to protect their investment, however contents insurance is purely to cover your assets within and away from the home. The cover our insurers provide will cover your buildings for the structure, fixtures and fittings of your home, for example the roof, walls, ceilings, floors, kitchens and bathroom suites. The contents cover will cover the whole contents of your home – if you were to turn your house upside down then whatever falls out would be seen as your contents. Items such as furniture and clothes. We also offer accidental damage, as an optional extra, on all of our policies to cover you in the event of an accident.
GoSkippy's home insurance offers you a choice of three types of cover;
Combined Buildings & Contents
Buildings Only
Contents Only
We also offer a wide range of policies, from our panel of insurers, that will cover:
Unoccupied properties
Landlords – buy to let
Specialist policies that will over – subsidence, landslip, heave, convictions and flooding
We understand that your home may be your most valuable asset so it's important we get the right cover for you. Compare house insurance quotes with GoSkippy and get cheap home insurance cover today.
Why Choose GoSkippy Home Insurance?
Affordable
GoSkippy provides low cost home insurance as well as giving you the option to customise your cover with our excellent inclusive benefits and range of optional extras.
Added protection
We offer home emergency extension cover which protects any boiler breakdowns, sudden leaks, failure of water, gas or electricity supply. As well as worldwide all risk insurance to cover your possessions aboard, for extra security.
Optional extras
Create your perfect house insurance package with our range of insurance additional products including; legal cover, key cover, appliance cover and home emergency cover.
Self-help service
If you are in a rush, we have a fantastic 'self-help' service where you can find answers to your questions about home insurance without having to call in.
Online customer service
You can also find help through social media, where a team of our customer service agents are ready and waiting to help you with your home insurance. You can chat our agents from 9am – 8pm Mon-Fri. 9am – 6pm Saturday.
Competitive rates
Get your home insurance quote today from as little as £56 per year*
*Based upon our lowest paid premiums from 31st Oct' 16 to 31st May 17.
Our Happy Home Insurance Customers
Don't just take our word for it
Anonymous
Hickman and easy to do keeps me informed with things I need to know
Posted 1 day ago
Balvir
Yes I am happy
Posted 3 days ago
Frequently Asked Home Insurance Questions
What does home insurance cover?
Home Insurance is a form of property insurance the covers any damages or losses to your home. There are three main types: buildings insurance, contents insurance and combined buildings and contents. It is important to understand that home insurance and contents insurance do not necessary cover the same things.
Why do I need home insurance? And do I have to have it?
Home Insurance gives you peace of mind. Unlike driving a car, you can legally own a home without household insurance. However, if you have bought your home with a mortgage your lender will probably require you to have home insurance coverage to protect your home. It can be suprisingly expensive to cover the costs of replacing items in the event of a burglary or fire.
Contents insurance covers any item that is not part of your home such as goods, furniture and other valuables.
What is accidental damage cover?
Accidental damage cover is designed to insure the policyholder's possessions against damage caused by acts of negligence – for example, spillages and breakages in the home. With the buildings and contents, we either offer standard buildings and new for old contents, or we can increase the cover to include accidental damage on one of both of them.
Will my personal items be covered away from the home as standard on the policy?
You can increase your cover by adding our all-risk cover to ensure your personal possessions are covered outside of your home, with an additional fee. Unfortunately, it is not included in your standard policy, many people mistakenly think that the personal possessions they take with them away from the home are also covered as standard.
How do I know how much cover cover I need?
The figure you choose should represent the total value of the possessions in your home for contents cover. This excludes the main building, such as walls, windows and your roof, which are covered under a buildings policy.
Your buildings sum insured is usually given to you when you buy/mortgage the property, if you're still unsure of what this is a building surveyor would be able to tell you this.
What is the difference between buildings and contents insurance?
Buildings Insurance covers the structure, fixtures and fittings of your home, e.g. roof, walls, ceilings, floors, doors and windows, fitted kitchens, built-in cupboards and bathroom suites.
A client only needs to cover themselves for the amount it would cost to rebuild the property which is not necessarily the market value! If you are uncertain or require some guidance on this, please give one of our home insurance experts a call.
Buildings Insurance covers loss or damage, for example:
Lightning
Explosion
Earthquake
Storm
Flood
Fire
Heave
There are two different levels of accidental damage cover that can be obtained on the buildings cover. There is a standard cover and an extended cover option also.
Contents Cover will cover the Contents of your home, One way of thinking about Contents Cover is if you were able to turn your house upside down then whatever that could fall out would be seen as your contents. Items such as furniture and washing machine would be covered. There are two types of contents cover New for Old which is inclusive of the standard Accidental Damage and Accidental Damage. Similar to accidental damage on buildings the same upgrade can be obtained with contents insurance which covers for mishaps.
Contents covers as standard accidental damage to the below which is under the new for old policy:
Mirrors
Glass (Internal Doors)
Furniture
Home entertainment equipment (audio, desktop computers)
Can I get buildings insurance if I do not own the property?
No, you do not require building insurance if you do not own the property, this falls under the responsibility of the property owner.
Prior to taking out a quote online, we would advise anyone thinking about taking out home insurance, to read over the and if further information is needed, please give us a call and speak to one of our sales agents.
When taking out a quote, you will be asked a series of questions, it is important that we have the correct accurate information so that our insurers and credit providers have the necessary facts to calculate your insurance risk. Please answer all questions with complete honesty and to the best of your knowledge.
Once our insurers and credit providers have completed all their necessary checks, if they find that some of the questions have not been correctly answered, this could mean that your insurance is not valid and there could be a risk that your home insurance may be cancelled, your claim could be rejected or not fully paid.
Please be aware that our home insurance policies are for UK residents only and for cover on properties in the UK.
You must be a home owner to take out buildings cover.
You can't have any additional products unless it's your permanent residence.
You must be 18+ years old
We give you the option to upgrade your home insurance with a number of optional extras including:
Legal cover
Key cover
Appliance cover
Home emergency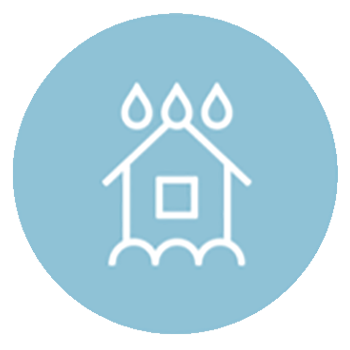 Home emergency cover from £50.99
Covered for burst pipes or sudden leakage
Failure of domestic water mains supply or electrify supply
Total failure or breakdown of your primary heating system
Roofing, down piping or guttering failing and further water damage
24-hour emergency help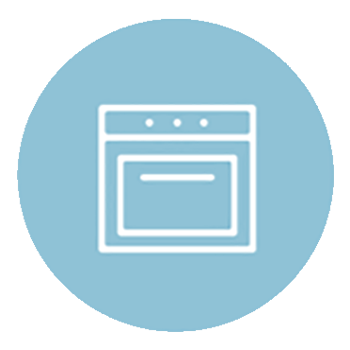 Appliance cover from £34.99
Cover for your cooker, microwave oven, fridge/freezer and washing machine
Unlimited access to a claims helpline to access policy service
If an appliance is beyond repair, we will supply a replacement
£500 cover for labour, parts, callout charges and VAT for each claim
Types Of Home Insurance Cover
What does buildings and contents insurance offer?
If you lost everything in your home, would you be covered? Having contents insurance is a must for ensuring that you have peace of mind when you leave your home.
What does buildings only insurance offer?
Buildings insurance is designed to cover any damage caused to the psychical structure of the building. If your home were to subside, burn, or be damaged by extreme weather, your buildings insurance policy covers the costs of rebuilding or repair.
What does home contents insurance offer?
Having contents insurance is a must for ensuring that you have peace of mind when you leave your home. Contents cover insures all the material goods in your home which do not form part of the building's structure. This may include your furniture, appliances like your fridge and washing machine, electrical appliances such as your TV, clothing, jewellery etc. – In short, everything which matters most to you.
We are always here to help
We have a fantastic online customer service team; our home insurance experts can assist you with all of your insurance questions. You can chat to them via our social media pages linked below:
Prefer to find the answers yourself? Visit our Self Help service by clicking the icon to the bottom-right of this website.
Alternatively speak to one of our home insurance experts by calling customer service on: 0344 776 5311
*Based upon our lowest paid premiums from 31st Oct' 16 to 31st May 17.