Never heard of us? We are actually one of the fastest growing brokers in the UK.
What does this mean for you?
This means that you can choose GoSkippy with confidence. Our user-friendly website makes it easy for you to get cheap car insurance quotes online. Over 280,000 people already trust us with their car insurance because we are both affordable and reliable. We also bring you excellent customer service and a large choice of optional extras.
GoSkippy offers car insurance with a number of policy options to suit a variety of customers and budgets. We offer comprehensive and third party, fire and theft cover. To find out what cover will suit you best, click here to read more.
Our products have been designed to blend both affordability and product excellence. As a result we are proud to confirm that our Southern Rock and Watford car insurance policies are 5-star Defaqto rated.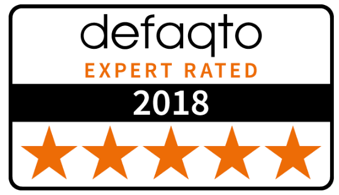 Why choose GoSkippy Car Insurance?
Low priced
GoSkippy provides you with cheap car insurance in addition to giving you the choice to personalise your cover.
Optional extras
We have a large selection of Insurance Add ons such as RAC breakdown cover and legal protection, so we can build the complete package for your requirements.
24/7 policy access
Take control of your insurance, visit GoSkippy website and log into your Online Customer Portal, which can be accessed 24/7. Here you can make changes to your cover, request and send documents and have peace of mind that your cover is up to date.
Self-help service
If you are short for time, we have a excellent 'self-help' service where you can find answers to your questions without having to pick up the phone.
Online customer service
Find help through our social media sites, we have a team of our customer service agents who are ready and waiting to help you with your policy.
Competitive rates
Take out your Car Insurance quote today from as little as £128.08 per year*
What Do I Need To Get A Car Insurance Quote?
We understand that getting a car insurance quote can sometimes be quite stressful, however here at GoSkippy we have made it quick and easy for you to get a quote. You can receive a quote direct online, alternatively you can give us a call.
To help you prepare for purchasing your insurance, we have listed the information you will need to hand when you start your insurance quote:
1.Your Car details
We will need to know some information about your car. If you know your registration then our system will automatically fill in the majority of the car details for you. Do not panic if you do not know your car registration, just select 'I don't know my registration number' and you will just need to enter the make, model and the year it was made manually and we will do the rest for you.
2. Driver information
As well as your car details, we will request some personal information about all drivers on the policy, including names, date of birth and driving licence details. We will also need to be aware of any motoring claims or penalty points you or your name drivers may have. We will ask for details of any claims or motoring within the last 3 years and motoring convictions within the last 5 years.
3. Your no claims discount
We want to help you reduce the cost of your car insurance, so be sure to enter your correct amount of no claims discount you have earned. Your no claims discount is based on the amount of years have been driving with zero claims. The higher your no claims discount is, the better premium you will receive. You should be able to find this om your previous insurers policy documents.
4. Your policy start date
It is important that we know when you would like your policy to start. Please have this in mind when starting your quote. An incorrect start date may affect your premium.
Don't just take our word for it
* Score is 3.37 out of 5 based on 4192 reviews at Reviews.co.uk
Frequently asked questions
Will GoSkippy match competitors price?
We try to provide our customers with the best possible prices which means our best price is always displayed online so hopefully we don't need to price match.
Can I drive other cars whilst on third party only cover?
Only if you have Driving Other Cars cover, this will be clearly stated on your certificate of insurance and you should check first to ensure you don't drive without insurance. This cover is not available with our commercial vehicle insurance policies.
Do I have to tell you about previous conviction(s) and offence(s)?
Yes. It is important to let your insurer know of any convictions when taking out or renewing a policy to ensure you are paying a premium based on the correct details. If we don't hold the correct information you may have problems at claim stage, for example your policy may be declared void or you may be paid less for a claim to make up for the fact you were not paying the correct premium. You can do this easily by
contacting our customer services team
.
Do you accept foreign licences?
It is your responsibility to ensure that you hold the correct entitlement to drive the insured car. We do not accept international or any other type of foreign licences. Tip: If in doubt, please check with the DVLA and/or equivalent organisation from the country of origin.
What should I do in the event of an accident?
You can report you claim online quickly and easily or contact our Claims Team on 0344 840 9503
Remain calm
Don't accept liability
Exchange details with the other party (including names, phone numbers and address, make, model and registration number of the vehicle, and details of their insurance company).
Take down details of any witnesses or police officers that attended the scene
Take photos if you can
Send us any documentation you receive to do with the accident
Do I have to inform you if I am going to Europe on holiday, do I need a green card? Also, do I need to pay for cover abroad?
It's best to contact us if you plan on travel abroad so we can confirm that you have the correct cover for the countries you are visiting. If you are travelling in the EU you currently do not need a Green Card to travel as listed in the EU Motor Insurance Directive.
GoSkippy make is easy for you to upgrade your Car insurance with a range of add ons including Legal Expenses, RAC breakdown cover, Misfuelling, Windscreen cover, Key cover, Excess Protection and Replacement Vehicle cover.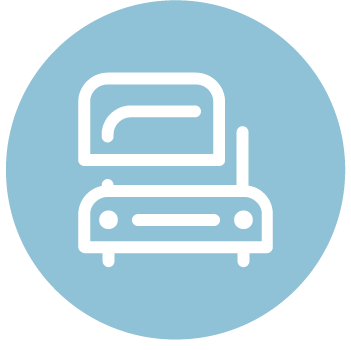 Windscreen Cover From £33.99 per year*
• Replacement or repair of your car windows/windscreen glass due to breakage.
• Any claims made do not affect your No Claims Discount. £100 excess will be due for each reported claim.
• 24/7 Helpline.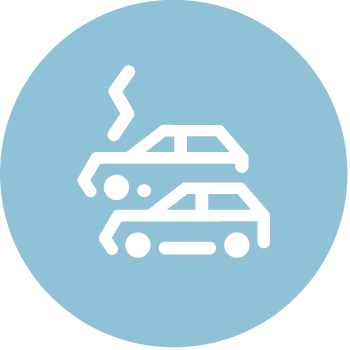 Replacement vehicle cover from £33.99 per year*
• A hire replacement car will be offered for up to 14 days if your vehicle is stolen, or damaged or deemed un-drivable after an accident with another vehicle.
• If your Car is stolen or immobilised as a result of an attempted theft, vandalism, or criminal damage, the insurance provider will provide a replacement vehicle.
• You can speak to us day or night through our 24-hour help phone line.
What does Comprehensive insurance offer?
Fully Comprehensive Insurance – also known as fully comp – is the highest level of vehicle insurance cover available. With fully comp you will be covered against all of what is provided for TPFT plus accidental damage to your car for any accidents that you may have, whether it results in a fault or non-fault claim. Fully comp provides protection for yourself, your vehicle and for others.
Your vehicle is even protected when unattended including any vandalism damage, theft, fire and accidental damage. Without fully comprehensive cover you are at risk of having to fork out for any repairs yourself. It gives you that added level of protection and peace of mind that you won't have to pay for unexpected expenses.
However, whether or not it is your fault, claims can result in loss of No Claims Bonus, you may have the option of protecting your No Claims Bonus, you can speak to one of our advisors for more information. Remember, an excess is payable in the event of a claim.
What does Third Party, Fire and Theft insurance offer?
Third party, fire and theft (TPFT) offers slightly more that the legal minimum level of cover for vehicles. TPFT Insurance provides cover for the cost of any damage or any injuries to a third party that are caused if your vehicle is involved in an accident. This level of cover also extends to fire damage of your car, or damage arising out of the theft or attempted theft of your car. You are not covered for damaged to your own car in the event of an accident that was your fault.
We are always here to help
Our Car insurance specialists will assist you with any insurance queries you may have.
To make it more convenient for you, you can talk to our friendly customer service team online! We have live chat on our website, so you don't always have to pick up the phone. You can also talk to the team via our social media pages linked below:
Prefer to find the answers yourself? Visit our Self Help service by clicking the icon to the bottom-right of this website.
Still need help? Give us a call and talk to one of our Car Insurance Experts by calling customer service on: 0344 840 6302
*Based upon our lowest paid premiums from 31st Oct' 16 to 31st May 17.
Car insurance features & optional extras