Car Insurance
GoSkippy is a UK insurance broker. That means we offer you the most competitive quote we can find to suit your needs.

Over 300,000 people already trust us with their car insurance. This means that you can choose your car insurance with confidence.
We have a fantastic customer service team; talk to our insurance experts online on live chat or call on: 0344 840 6302. Compare car insurance quotes with GoSkippy today.
The cheapest way to get a quote from us is online. There is a small admin fee of £20 to purchase a policy over the phone, which will be added to the annual policy arrangement fee.
Our products blend both affordability and product excellence. We are proud that our Fully Comprehensive Watford car insurance policies are 5-star Defaqto rated.
*Based upon our lowest paid premiums from our panel of insurances in February 2022.
** Fully Comprehensive Watford polices only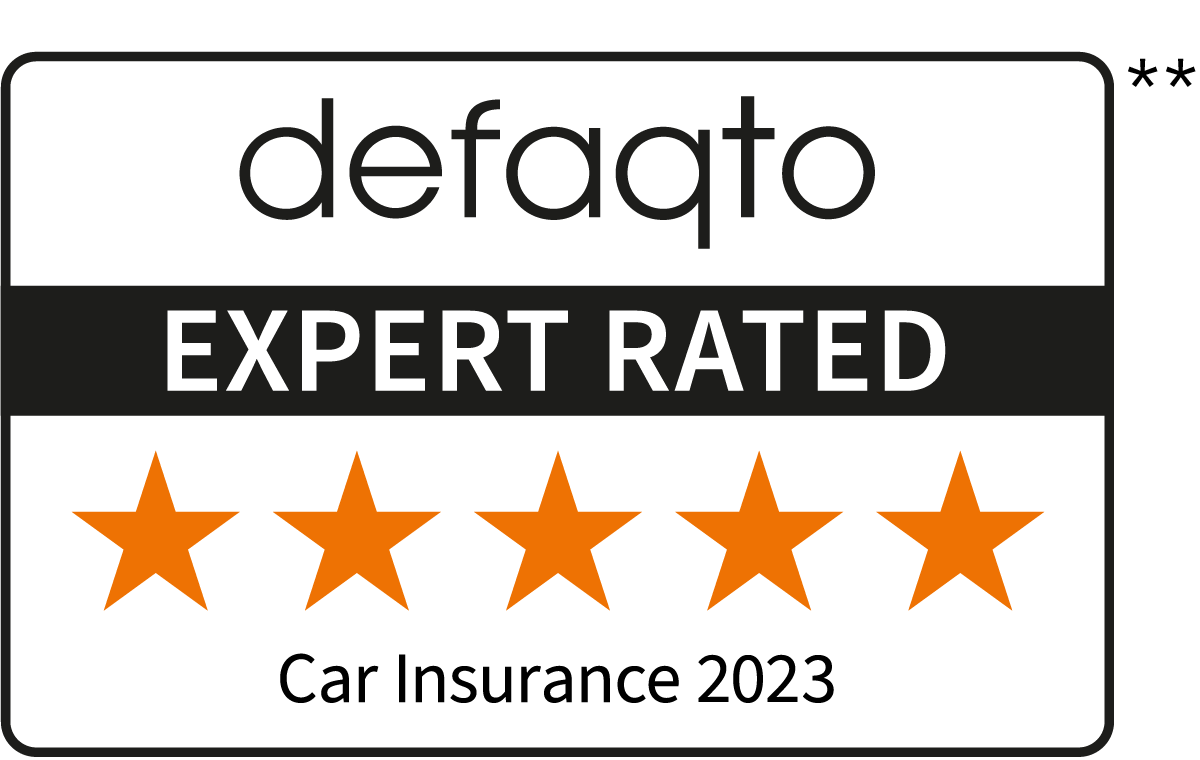 What can Car Insurance cover?
We offer three different levels of insurance and the option to add on additional features for extra protection. You can choose from the following:
Fully Comprehensive
Is the highest level of cover available. It gives you the same features as TPFT, plus damage to your car, whether the accident was your fault or not. This includes any vandalism damage, theft, fire and accidental damage. Without fully comprehensive cover you are at risk of having to pay for any repairs yourself. It gives you that added level of protection and peace of mind.
Third Party, Fire and Theft
Offers slightly more than the legal minimum level of cover. TPFT gives you everything you get with third party only. It also covers fire damage to your car, or damage because of a theft or attempted theft of your car. You are not covered for damaged to your own car in the event of an accident that was your fault.
Third Party Only
This is the most basic cover you can buy, legally. It means your legal liability to third parties is covered, including damage to their vehicle or compensation for injuries sustained if the accident was your fault. If your car is damaged in any way, this isn't covered.
Read what some of our 300,000 customers have to say
Car Insurance optional extras
GoSkippy makes it easy for you to upgrade your car insurance with a range of add-ons.
RAC Breakdown
With GoSkippy breakdown cover you receive RAC roadside assistance 24/7 all year round.
Legal expenses cover
Protect yourself from any unexpected legal costs. From £25.99 per annum you'll be covered.
Vehicle Assist
For £33.99 per year you will be provided with a replacement vehicle for up to 14 days.
Personal Injury & Accidental Death
Up to £30,000 payable if you, your spouse, or civil partner are injured from a serious accident.
Excess protection
Our excess protection policy will enable you to claim back your compulsory excess.
Windscreen cover
Cover your windscreen, and the other car windows for only £33.99 per annum.
We also offer Key Cover and Misfuelling Protection.
Interested in adding these to your policy?
Compare our products
We offer a variety of products that offer a number of different benefits and additional products included as standard.
From our Essentials to our EV and Premier cover, there will be a great product to suit you!
Visit our products page
Frequently asked questions
How do I cancel my car insurance?
There are a few ways to do this. We have an easy to complete form, which captures all the required information, or you can email our cancellations team at: Cancellations@goskippy.com. If you prefer to speak to someone, just call us on 0344 840 6302 or visit our live chat.
When is my car insurance due?
We send out Renewal Invitation 21 Days before the end of your insurance policy to inform you that your policy is up for renewal. In this renewal invitation you will be quoted for the upcoming year. You then have a choice as to whether you would like to renew the policy or let it lapse. Depending on your particular insurer, sometimes policies will automatically renew, so act as soon as you get the renewal letter to make sure you have the cover you want.
Do I have to inform you if I am going to Europe on holiday, do I need a green card? Also, do I need to pay for cover abroad?
Please contact us if you plan on travel abroad. This is so we can confirm that you have the correct cover for the countries you are visiting. If you are travelling in the EU you currently do not need a Green Card to travel.
Am I covered to drive in Europe?
Yes, we do offer EU cover. However, there will be some details which we will need to take from you if you plan to travel to Europe. You can contact us to discuss this further using our live chat or by calling us on 0344 840 6302.
Load more
Visit our Help Centre
Why use GoSkippy?
We are an insurance broker set up to bring you first class insurance at the most competitive prices we can find.
We search a range of market-leading insurers to find you the best deal. Please note, the cheapest way to get a quote from us is online.
We're an established UK broker
Affordable price
Quality cover
Top customer service
Here to help
Did you know?You can view and validate documents by using your online portal.