7-day trip from as little as £6.68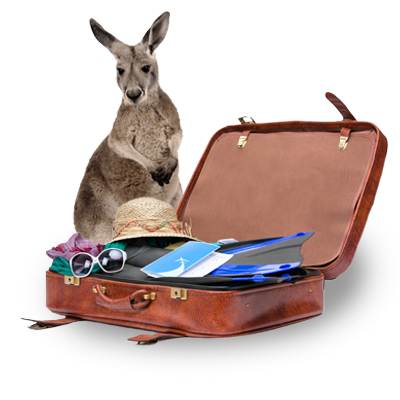 Whether you are heading to the slopes for 7 days or seeking a few days of sun, make sure you remember to pack your travel insurance. GoSkippy has made it quick and easy for you to get covered, giving you more time to sit back and enjoy your trip.
GoSkippy gives you access to a panel of insurers so you are able to choose the policy that suits your needs best. GoSkippy offers cheap travel insurance which allows you to compare travel insurance quotes online and pick the best cover and price for you.
Our types of Travel Insurance
Single Trip
Single trip holiday insurance is perfect for you if you are looking for great value and easy cover for one trip.
GoSkippy's single trip cover is ideal for those who go away once or twice a year. Cover can be arranged for the exact number of days you will be travelling, meaning you don't pay for more than you need.
Annual Multi Trip
This covers you for all your trips over the next 12 months. If you travel more than twice a year, then our annual travel insurance is probably the best choice, allowing you to save money on your travel insurance needs all year round.
Our annual multi trip cover gives you the flexibility to travel where you want and when you want without having to worry about purchasing your insurance for each individual trip. If you are a regular traveller then this cover is the one for you!
Click here to get an online travel insurance quote.
Alternatively, you can speak to one of our travel insurance experts a call on: 0344 7769311
Our Travel Insurance Products
Single or annual trip
Winter sports
Cruise Travel Insurance
Cover for pre-existing medical conditions
Cover for over 65's
Adventure sports
Key Travel Insurance Benefits
Kids go free on family policies with Infinity products.*
24-hour medical emergency service.
Low rates for under 50's
40 plus activities included for free
Up to £15 million medical cover
Up to £3000 baggage cover
Cancellation cover up to £50k per person.
No excess fee products available.
Additonal benefits
No age limits for single trip travel insurance.
Annual multi-trip policies up to 93 days duration.
All pre-existing medical conditions considered.
Terrorism and crisis management cover available
Specific cruise benefits
Immediate Cover / Documents.
Our Happy Travel Insurance Customers
Don't just take our word for it
Fabio
Very easy to use and fast reply and communication by email msg clear explained and just price anyone who wants to insure I recommend it . I don't speak English and hade...
Posted 10 hours ago
Chris
Seems really good
Posted 1 day ago
Frequently Asked Travel Insurance Questions
What cover do we provide?
What levels of cover do you provide?
GoSkippy provides two policy types; Single Trip and Annual Multi Trip. Each travel insurance policy has Bronze, Silver or Gold cover levels.
Can I get cover for activities like water sports, skiing, horse riding, etc?
Yes, we can provide cover for adventure sports and winter sports, when you start your quote you can choose what activities you require cover for.
What if I am travelling to more than one country?
Not a problem! We can list all countries you would like to visit on your policy.
Is there an age limit for Single Trip Travel Insurance policies?
We have no age limit on single trip policies.
Is there an age limit for annual multi-trip travel insurance policies?
75 years of age. It can be cheaper to book a series of single trips if you are an older traveller or have medical conditions.
Are there certain things we don't cover?
I live outside of the UK. Can I get cover?
Unfortunately, we only provide cover for residents within the UK Channel Islands and Isle of man.
Can I cover a child to travel on their own policy?
A single traveller must be 18 years of age.
Myself and my partner live at separate addresses. Can we still buy family cover?
A family policy is insured and spouse/civil partner residing at the same address plus up to 4 dependent children or under 18. We can cover as individuals on the same travel insurance policy.
Am I limited to where I can travel?
You must follow FCO advice which can be found here https://www.gov.uk/foreign-travel-advice certain policies restrict travel to certain countries. Refer to your travel insurance policy documents for more information or speak to one of our travel experts on: 0344 7769311
When should I start my travel insurance?
As soon as you book a trip. On single trip policies, cancellation cover starts the day the policy is purchased.
What information do I need to get a quote?
Getting a quote is simple, all you need are your personal details such as Date of Birth, any Medical History/Conditions, who you are travelling with and your holiday destination.
What do I receive if I take out a policy?
When you purchase your policy, we send you an email inviting you to set up an account for your online customer portal, here you can access all of your important documents whenever and where you are in the world.
What if I want to cancel?
We offer a 14 day cooling off period where you will receive a full refund if you choose to cancel your travel insurance policy within the first 14 days.
Questions about medical conditions and policy excesses?
Am I covered if I have pre-existing medical conditions?
As long as they are declared before inception and if we are informed of any change in circumstances before travel then yes.
Will I need a doctors certificate to get travel insurance cover for my pre-existing medical condition?
No, we only need to know the name of your specific medical condition.
I don't know the name of my medical condition; can I still get a quote?
We need to know the condition and would advise getting in touch with your GP.
What is an excess and where I can I find out my excess fee?
Your excess can be found at the quote results stage, alternatively your excess amount will be clearly stated within your unique policy documents.
We are always here to help
Customer service – 0344 7769311
For all Claims queries, please refer to your Insurance Schedule or Policy Documents.
*Based upon our lowest premium from Infinity policy June 2018
*Kids go free on Infinity family policies only. Based on two adults 49 or under and up to four dependent children living at the same address. Subject to medical screening