When pets fall ill or have accidents, it can be stressful, especially if it strains your finances to cover expensive vet bills. Perfect Pet understand! As pet owners themselves, they share your concerns. That's why their service is dedicated to prioritising pets and reducing the stress and worry faced by dog and cat owners with affordable pet health insurance plans.
Why Should I Choose Perfect Pet Insurance?
Perfect Pet aren't just any old pet insurance. They offer:
Cover available from 4 weeks old
No upper age limit for senior pets
Over 20 years' experience in Pet Insurance
Multi-pet discount when you insure more than one pet
Don't just take our word for it
Perfect Pet's Elite Extra Plus Dog Insurance is 5‑Star rated by Moneyfacts®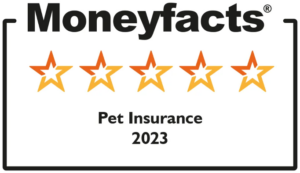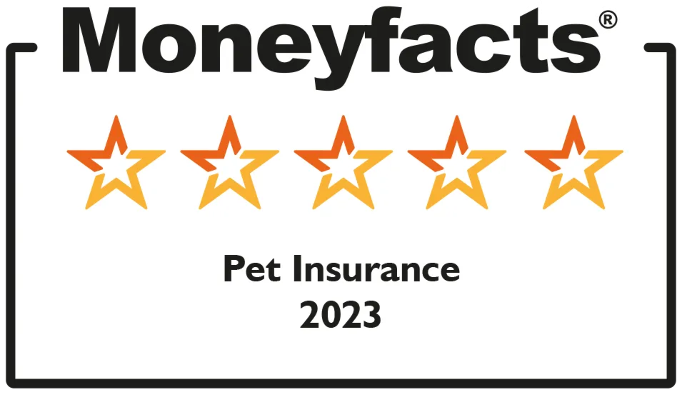 What do Perfect Pet's customers say?
What do Perfect Pet's customers say?
Head over to their TrustPilot and REVIEWS.io websites to see what their satisfied customers are saying.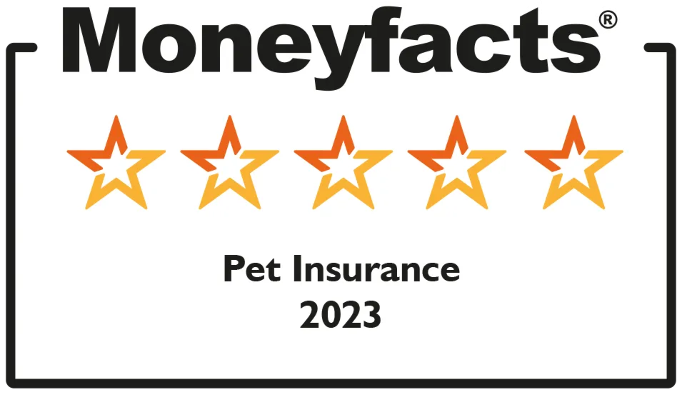 Types of Pet Insurance Perfect Pet offer*
The right pet insurance policy can give you peace of mind that your pet will receive treatment when they need it most. Don't let unexpected vet bills catch you off guard. Invest in the right coverage for your pet's well-being and protect your finances.
Get the best care for your pet without worrying about unforeseen expenses. Choose the appropriate pet insurance policy today. *Subject to Perfect Pet's policy terms.
Accident Only Cover
Insure your pet against injuries and complications arising from accidents only.
Any pet could find themselves involved in some sort of accident. With Accident Only cover you will be protected for any sudden, unforeseen, unintended action or event, resulting in harm to your pet.
Claim on costs up to £1000 per condition (less any applicable excess and co-payment amount).
No limit on the number of accidental injuries you can claim for.
Third Party Liability Only
Your dog could be well behaved and obedient but it's impossible to predict every possible outcome that could cause damage or harm.
If your dog is found liable for causing injury, death or property damage, you could be faced with some large bills.
With Third Party Liability insurance you can be covered up to £1m (providing your dog has shown no signs of aggression prior to the policy start date).
Lifetime Cover
You can claim year after year for each accident or illness your pet develops, providing you renew annually with no break in cover.
Claim for unlimited conditions, with no fixed annual limit! We only limit the amount you can claim for vet fees on a 'per condition' basis.
Elite lifetime plan can provide up to £1000 per condition.
We also offer an Elite Extra plan with up to £4000 per condition.
Max Benefit Cover
Protect your pet against injuries and illness up to a pre-set limit with no time restrictions, providing the policy is active.
You can claim per condition throughout the period your pet remains insured until your benefit limit is reached.
Please note that no further cover will be provided for that condition once the limit is reached, even for future renewals.
Time Limited Cover
A cost-effective solution to cover your pet for injuries and illness for a limited period of up to 365 days from the date of the first symptom and/or clinical sign was noticed or treatment started (subject to Perfect Pets terms and conditions. Please check with Perfect Pets to make sure your dog can be covered).
After 12 months has passed, or the benefit limit is reached no further cover will be provided for that condition.
Can Perfect Pet pay my vet directly?
Perfect Pet know that not everyone has the money to pay their vet up front. Which is why Perfect Pet are happy to deposit the payment straight into the vet's account. However, this decision is ultimately down to your individual veterinary practices. It's best to check with your surgery first that they are happy to accept direct payments.
Introducing Insurance with Perfect Pet
Pet insurance is introduced by Somerset Bridge Insurance Services Limited to Perfect Pet. Insurance is arranged and administered by Perfect Pet. Perfect Pet is a trading name of Tedaisy Insurance Brokers Limited (Registered in England and Wales No 09981861), an appointed representative of Tedaisy Underwriting Limited (Registered in England and Wales No 06904209) who is authorised and regulated by the Financial Conduct Authority firm reference 504604. Registered office: Warner House, 123 Castle Street, Salisbury, SP1 3TB
How can I contact Perfect Pet Insurance?
They are open:
Calls from landlines will be charged up to 16p per minute. Charges to call from mobile phones vary according to your service provider and chosen call plan. Your call may be free if you have inclusive minutes with your landline or mobile phone package.
By Post
Perfect Pet Insurance
Tedaisy Insurance Brokers Ltd
Warner House
123 Castle Street
Salisbury, SP1 3TB