We all need help sometimes and we're always here for our customers.
We've answered our most Frequently Answered Questions for you below.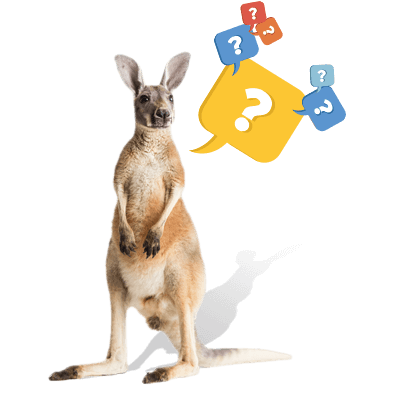 Why are some insurance prices higher than others?
You might have noticed on comparison websites that your details give different prices depending on the insurance company. This is because all insurers have different prices for things such as areas, vehicles, age etc. For example, if you live in a big city, your insurance will more likely be more expensive than if you live in the country because of the risks involved – the increased possibility of theft and busier roads meaning there is more potential for accidents and so on. The value of your vehicle can also affect your premium, although a high vehicle value does not necessarily mean high premiums.
Tip: Differing prices might also reflect what's included in your insurance cover. Check what your policy includes carefully before agreeing to the terms.
What cover do we provide?
---
What insurance products do you offer?
GoSkippy offers a variety of vehicle insurance products for cars, motorbikes and vans providing the maximum amount of cover and peace of mind. We also offer home insurance, further details can be found here. GoSkippy also offers competitive priced Travel insurance for all of your single and annual trip needs.
What levels of cover are there?
There are three levels of cover:
Third party – the minimum legal requirement. It covers others (third party) but not you. If you injure someone or damage their property, they're covered but if your own car is damaged or stolen, you have to pay for the loss yourself.
Third party, fire and theft cover – is as above but additionally covers you for repairs or replacement if your car is stolen or damaged by fire.
Fully comprehensive – the highest level of cover. On top of the basics of third party, fire and theft, it's the only type that covers you if you damage your own car, even if the accident was your fault.
You can claim for:
Repairs after an accident
Accidental damage
Vandalism
What are classes of use?
There are three main classes of use. Social, Domestic & Pleasure and Commuting for Private Use and Business Class (1) and (2).
Social, Domestic and Pleasure
This is the most common class of use applicable to virtually all policies. Cover includes any social use of the vehicle, i.e. shopping, the school run or visiting relatives.
Social, Domestic and Pleasure including Commuting
In addition to the above, cover includes commuting to one fixed place of work (or educational establishment in the case of persons in full time education).
Business Class 1
This permits the policyholder (and/or spouse only were stated on certificate) to use the car for travel between multiple fixed places of work in addition to use for social domestic and pleasure use. Common occupations that might require such class of use would include a supply teacher, a care worker who drives to see various patients, or any person who might have to work at more than one location. Tip: This cover excludes use of the vehicle as a tool of trade.
Business Class 2
This class normally extends the cover under Class 1 (above) to any named drivers on the policy. Most insurance companies will require both the policyholder and the named driver to use the car for the same business (i.e. the insured and the named driver cannot use the vehicle in connection with different businesses) Tip: As above, this covers excludes commercial usage including delivering goods or selling products.
What are the minimum and maximum ages of drivers you will insure?
Policyholders and additional drivers must be aged between 17 and 75 on the date the policy is purchased or renewed. This is subject to the terms of your policy.
What is legal expenses cover?
Claiming on your car insurance policy is usually pretty straightforward, but your car insurance doesn't cover taking sombody to court to recuperate your costs from an accident. Legal expenses cover offers legal protection as standard which allows you to recover your uninsured losses if you are involved in an accident that is not your fault.
What is windscreen cover?
Windscreen cover protects you against a broken or damaged windscreen or windows and scratching of the bodywork caused by them breaking.
If my MOT has expired, will I be covered when driving to the MOT centre?
Yes, we will provide cover to drive to a MOT test centre, or to drive from the MOT test centre to an authorised repairer, providing that the MOT/repairs were pre–booked.
I am getting a new car, but I don't have the registration number yet, what should I do?
For the purposes of a quote, you will not require a registration number. A registration number will be required to purchase a policy.
Will GoSkippy insure a modified car?
Yes we will.
A modification is anything that has been added to your car that is nonstandard – this could be tinted windows, alloy wheels, spoilers etc. You should inform your insurer know if you think your vehicle has any modifications in order to ensure you have adequate cover.
Tip: We have a modifications list to select from when doing an online quote and you can select a maximum of 5. if you have more than 5 modifications or are not sure it's best to call us to discuss.
Do you insure hire vehicles?
Yes, but we will only accept long–term hire agreements of one year or more.
Is my trailer or caravan covered?
Your car will remain insured whilst towing either a trailer or caravan providing you are not receiving payment to do so, however the policy will not cover the replacemnt value of the trailer or caravan and will only provide third party cover should your trailer or caravan damages another vehicle. In all circumstances you will have to obtain separate cover for either trailer or caravan as this will not be covered under your existing policy.
Do you cover LPG converted vehicles?
Yes, we cover cars that have been converted to run on LPG for an additional premium.
Would GoSkippy provide cover for an imported car?
We only provide cover for vehicles officially imported into the UK that are coded by the Association of British Insurers. If you are unsure please contact us.
Information for policyholders employed in the armed forces
Service men and women personal vehicles will still be covered while on active duty abroad, provided the vehicle remains in the UK.
Are there certain things we can't cover?
---
Do you provide cover for couriers?
Unfortunately, GoSkippy does not currently offer cover for couriers.
My job sometimes involves carrying clients, students, charges etc; does my insurance cover this?
No, we do not insure the carrying of passengers for hire, reward or employment–related purposes.
Do you provide cover for driving lessons?
Cover for tuition is excluded from our policies. If you are taking driving lessons you should be covered by your professional driving instructor's insurance, it's worth checking you are fully covered with them before booking any lessons.
Do you do one day/temporary cover?
Unfortunately, we do not currently provide one day/temporary cover.
What vehicle types are not accepted?
GoSkippy currently does not insure heavy industrial vehicles, but we are happy to provide insurance for light commercial vans, private cars and bikes.
Will you cover me if my car is registered abroad?
No. We will only insure vehicles registered in the United Kingdom.
Why is it so important to put the correct address on your policy?
You need to ensure all information provided to us is accurate so that you are properly insured. Your current address is confirmed in that documents that we will email to you, such as your certificate or any further correspondence. Insurers are able to request proof of address from their policyholders to make sure that the address on file is the correct one so that they have the appropriate cover in place.
Tip: It's important that the address listed on your policy is the one at which your vehicle is kept most of the time.
Why is it also important to disclose your occupation correctly?
You need to ensure all information provided to us is accurate so that you are properly insured. As with your address, it's also important to disclose your occupation correctly. If you are dishonest about your job, for example you say you're a policeman but you're actually a footballer, then you may risk your claim being rejected or your policy being cancelled. Insurers are able to request proof of occupation if they suspect you may not have disclosed this correctly, if this proof is not received your policy will be cancelled.
What is a disclosable medical condition?
These are medical conditions or disabilities that may affect your driving ability and it's a criminal offence not to notify the DVLA and your insurer. Notifiable conditions can include, but are not limited to:
epilepsy
strokes
other neurological and mental health conditions
physical disabilities
visual impairments
Tip: If you're unsure, it's best to get in touch
Licence Length – how accurate do I have to be?
You need to ensure all information provided to us is accurate so that you are properly insured. Most websites will allow you to enter the exact date you got your licence, so it's always best to do that. However some sites will only ask for the amount of years you've held your licence.
Tip: If you have held your licence for 3 years 10 months, you'll need to put this down as 3 years, even though it's closer to 4. Only full years count.
How many motoring convictions do you accept?
There is no set number but it's important that you advise us of all convictions so we can ensure you are paying a premium based on the correct details.
Tip: The impact that a conviction has on your premium will depend on the type of conviction.
What to do if you've had a previous policy void or cancelled?
It's always better to be honest at the start than to be caught out later, so if you have had a previous policy cancelled or void it's important to disclose this to your insurer before you incept the policy. The best thing to do would be to call the insurer to discuss your options because if this is found out at a later date it could mean that your new policy is also void or cancelled due to the non–disclosure.
Why is it important to tell us about previous incidents, accidents, losses and claims?
Any incidents, accidents,claims or losses that were made or occured on a previous policy need to be disclosed or you could be charged an additional premium or have your policy cancelled or voided.
This applies even if the claim was made by a named driver who is not on your new policy. It also works the other way, so if you had an accident when you were a named driver on someone else's policy you would also need to disclose this on your new policy.
Tip: Insurers have access to online databases that have information on all UK claims and when a new insurance policy is taken every driver's details are checked against this database so any incorrect claims information will be picked up.
I don't intend to claim on my policy, do I still need to report a claim?
Yes you do, regardless of whether you intend to claim we need to be notified of any accident or loss.
Tip: Failure to do so might result in the cancellation of your policy or problems if you do claim.
Do I need to disclose previous windscreen or glass claims?
It's important you disclose any previous damage to windscreen or glass so that we can ensure your policy is based on the correct cover, failure to do so could affect any potential claims settlement amount.
Are there any mileage restrictions on your policy?
No. We will ask for your expected mileage up front but unlike some insurers there are no mileage limitations on our polices.
When will I receive my policy documents?
We aim to email your documents within 48 hours. We will also advise you of your online portal access which offers you 24/7 access to your documents.
Tip: Check your junk folders just in case your email has filtered them wrongly.
What does a garage endorsement mean?
If your car is parked in a lockable garage, as stipulated in your policy, you are eligible for a garage endorsement which could mean lower premiums.
My documents have a security endorsement, what does this mean?
The security endorsement is triggered when you state on your policy details that your car is fitted with a factory fitted alarm/immobilisers.
Tip: These must be in full working order to be applicable.
Can I get instant insurance cover?
Yes, providing you can supply all the information we need to insure you, you can specify today's date and the time you require the cover to begin.
Got a question about no claims bonuses, excesses, or payments?
---
What is the difference between a compulsory and a voluntary excess and how do I know what my excess is?
The excess you have agreed can be found on your policy documents. It is composed of two parts – the compulsory excess which is set by the insurer as the amount you have to pay in the event of a claim, and the voluntary excess which is the amount you agreed to pay on top of that in the event of a claim.
So if you claim for damage to your car, and the insurer had set your compulsory excess as £200 and your voluntary excess is £100, you would have to pay an excess of £300. This could be paid directly to the garage is the car is being repaired or deducted from settlement if the car is a total loss.
Tip: You can choose a voluntary excess to £0, but generally choosing a higher voluntary excess is likely to make your premium cheaper.
How do I protect my no claims discount?
No claims discount protection can be added if you have a minimum of 4 years no claims discount (NCD). This can be added before you buy the policy, and cannot then be added until the next renewal.
If I've been named on another policy, am I entitled to any no claims discount?
No. The no claims discount would be in the name of the policyholder rather than a named driver.
I have been driving a company car. Will you allow me any no claim discount?
Yes – subject to a letter of proof from your employer stating the period of time that you have been driving accident free on their policy.
I have had a few months of cover with my current insurer; can you add those months of cover to build up my no claims discount?
No. Only a complete year will count towards no claims discount.
Can I combine no claims bonuses from different policies?
No, you can only use the no claims bonus from one policy. This will be the number of complete years you have been driving claim free, and is usually on the renewal notice from your current insurer. If you declare that you have a no claims bonus then we may ask you for proof of this when you have purchased your policy.
What is Insurance Premium Tax (IPT)?
Insurance Premium Tax is a tax on insurance policies which works in a similar way to VAT in that it's added to the total of any insurance policy purchased. IPT is payable in the UK including Northern Ireland. However, you do not have to pay IPT in the Channel Islands and Isle of Man.
Money has been taken from my account from Creation consumer finance, who is this?
If you have opted to pay monthly a deposit payment would have been taken, when you originally purchased your policy with Go Skippy. The remaining balance including interest would then be collected across 10 monthly instalments. Go Skippy are a credit broker that arranges premium finance on behalf of our customers. We do not act as the finance lender. These payment's will show on your bank account as Creation Finance who are the finance lender.
I have received a direct debit agreement from Creation, what should I do next?
It is important that you read through your credit agreement as it contains important information. In your agreement you will see the date your payments will be debited, the amount which will be taken and the final amount payable. You need to sign and return the Credit agreement within 21days from when you receive it, you can do this by using the pre-paid envelope included in your letter from Creation. You can also E-Sign your credit agreement by logging into your Creation account managemyaccount.creation.co.uk Please note that if you do not sign and return this within 21days, Creation will apply a fee of £10. Once the credit agreement is signed and returned or e-signed this will be refunded back.
I have defaulted on my direct debit, how can I pay for this?
You can make any outstanding payments by logging on to your account at http://www.creation.co.uk and follow the online instructions. You can also call Creation directly on 02890 267617 or call our credit control team on 0344 840 6309. If your payment defaults Creation will write to you, to inform you. Please be aware that you will only be able to make this payment once your direct debit shows in default. This can take up to 2 working days from when the payment is attempted. If you default a fee of £25 will be applied, if this is not paid within 7 days we will send correspondence that you will be provided with 7 days to make this payment. Failure to make this payment within the given timeframe could result in your finance agreement being cancelled and insurance cover being withdrawn.
How do I amend my direct debit details or change my direct debit date?
Log on to your Creation account at https://www.creation.co.uk and follow the online instructions
Call us on 0344 840 6309
Contact Creation directly on 02890 267617
Had an accident or need to make a claim?
---
Am I entitled to a courtesy car in the event of a valid claim?
Yes. If the vehicle is repairable and our approved repairer is utilised, every effort will be made to supply you with a courtesy car, subject to the conditions of the policy.
Emergency treatment cover and medical costs
If you or any of your passengers are injured in an incident involving your car, we will pay medical expenses of up to £100 for each insured person. We will also reimburse any person, using any car which is covered under the policy for payments made under the Road Traffic Acts for emergency treatment. This is subject to the terms of your policy.
What is an approved repairer?
This is a motor vehicle repairer approved by GoSkippy and authorised to repair your car following the claim under your policy.
Should I contact the police after an incident involving my car?
You need to report the incident to the police if your car has been stolen, broken into, maliciously damaged, or if someone has been injured because of an incident involving your car. They will give you an incident number which you should write down and keep safe as we will need to know this as part of a claim.
Then contact our Claims Team on 0344 840 9503 for car claims (0344 840 9504 for van and 0344 840 9505 for bikes). It will speed up the process if you have your policy details and incident details to hand.
Who will repair my car?
We have a panel of Approved Repairers, one of which will repair your car. Our Approved Repairers provide excellent customer service and quality repairs for our customers.
The Approved Repairer will provide you with a free courtesy car for the duration of repairs,
each repair is carried out in accordance with recognised industry standards, and guaranteed for 3 years.
You can use a repairer of your choice but this will mean we can't guarantee the work and you will need an estimate for us to approve before work can commence. You also lose your right to a courtesy car.
What is a total loss or write off?
If the cost of repairs exceeds the market value of your car it is likely we will consider it to be beyond economic repair. This is referred to as a total loss or write-off.
If you write off my vehicle as a total loss how much will I receive in settlement?
If you have fully comprehensive cover, one of our engineers will inspect your car and place a value on it, this is based on the current market value of the vehicle which reflects market trends and car value guides.
We consider your cars condition including bodywork, mileage, interior and service history. Once the engineer has completed their report we will carry out a series of industry database checks designed to safeguard our policyholders against fraud.
Once these are complete, payment will be sent to you, subject to the deductions i.e. outstanding finance, outstanding premiums, and excess as per the conditions of your policy.
If you have Third Party Fire and Theft cover this means we cover damage to any third party in the event of an accident with your vehicle, i.e. another driver, but are unable to deal with any damage caused to your vehicle including a total loss.
How long will it take to sort out my claim?
We are unable to give exact time scales as each claim is different but we try to resolve all claims as quickly as possible. We understand that making a claim can be a stressful time and can assure you GoSkippy is committed to providing excellent service, as is our partner company Eldon Insurance who handle our claims. We take all claims seriously and once submitted your claim will be reviewed by one of their experienced claims handlers who will always look to keep you informed of how your claim is progressing.
What happens if an accident is the other drivers fault?
We will put you in touch with one of our partners who will look to repair your car and keep you mobile, they will then make a recovery directly from the at fault insurers. If you are injured, we can also recommend a solicitor who you can contact to discuss any injury claim.
Our priority is to get your car repaired and back on the road, or a settlement to you if it is a total loss (write-off).
After this, we will try to recover our outlay from the person responsible for the accident. If we are successful, then making the claim will not affect your No Claims Bonus*
*No claims discount protection can be added if you have a minimum of 4 years no claims discount (NCD). This can be added before you buy the policy, and cannot then be added until the next renewal.
The accident was my fault, what happens?
This depends on the cover you have.
If you have Comprehensive cover, we will arrange for an inspection of your vehicle, any repairs (or agreement if it's a total loss), and handle the other driver's claim.
If you have Third Party Fire and Theft cover this means we cover damage to any third party in the event of an accident with your vehicle, i.e. another driver, but are unable to deal with any damage caused to your vehicle in a road traffic collision.
In both cases, if you receive any correspondence from the other driver, or their insurers, it's important you contact us as soon as possible so that we can respond on your behalf.
What if the other driver disputes the accident and says it's my fault?
We will always try to fight your corner and to do this we may ask you to complete an Accident Report Form providing an accurate and detailed description of how the incident occurred. This can include a sketch showing all vehicles involved, any road markings, and the position of the vehicles before and after impact.
Independent witness statements and police reports can also be used as evidence and can assist us in receiving an admission of liability from the other driver's insurer. Also, if you have any dash-cam footage of the incident, please forward a copy to us as a matter of urgency. Similarly, if you aware of any CCTV cameras at the accident location please make us aware of this A.S.A.P, as quite often there is a time limit on obtaining copies before is the footage is deleted, this can often be as little as 14 days.
It is important to note that the more evidence we have available the greater our chances of successfully holding the Third Party at fault.
Will a claim affect my No Claims Bonus?
If the incident is not your fault and we make a full recovery from the responsible person, your no claims discount will be unaffected. However, if we are unable to recover the cost, your no claims discount will be reduced at the renewal of your policy*.
If the incident is your fault, your no claims discount will be reduced*.
In the event of a theft claim your no claims discount will be reduced, as it is unlikely we will locate the persons who stole your vehicle and recover the costs*.
*No claims discount protection can be added if you have a minimum of 4 years no claims discount (NCD). This can be added before you buy the policy, and cannot then be added until the next renewal.
Want to make changes to your policy?
---
Why is it important to inform us about changes to your circumstances?
It is important to let your insurer know of any changes to your circumstances. These might include getting a new car, moving house, or changing jobs. Updating your details will ensure you are paying a premium based on the correct details. If you do not update your information you may have problems at claim stage, for example you may be paid less for a claim to make up for the fact you were not paying the correct premium.
How do I make changes to my policy?
If you are an existing customer the cheapest and most convenient way to make changes to your policy is by using our secure online portal to access policy details, upload any documents or even make changes to you policy quickly and easily. If you need to find out more or need help using the portal you can click here to access our helpful portal FAQs and instructional videos.
If you don't have portal access our customer service team are here to help you.
How do I increase the level of cover?
You can only increase the level of cover partway through the policy if you are changing your vehicle.
How do I add on my speeding fine?
All categories of driving convictions such as an SP30 (exceeding the speed limit on a public road or motorway) can affect your premium. You are under obligation to alert your insurance company if you receive any points or convictions on your licence. Please contact our customer services team to arrange.
Tip: This will not necessarily have an impact on your premium but it is essential that it is logged.
What are policy and administration charges?
Policy and administration fees are separate from the charge for your cover. They cover the administration costs of making any changes to the policy. You can find details of these in your policy documents.
Am I covered to drive abroad?
Your policy should cover you to drive abroad in a private capacity in certain countries as defined in your policy document.
Tip: This is subject to your usual place of residence being in the United Kingdom.
Will I be covered for business use whilst in Europe?
No, you will only be covered if you are travelling in your private capacity.
What are the territorial limits of the policy?
The territorial limits of your policy are defined as any country which is a member of the European Union and also any country which the Commission of the EU is satisfied has made arrangements to meet the requirements of Article 7.2 of the EU directive of Civil Liabilities arising from the use of Motor Vehicles.
Tip: You can find a list of these countries in your policy documents.
How do I cancel my policy?
What are my cancellation rights?
"You have the right to cancel your relationship with us, without giving any reason, within 14 days of receiving the policy documents or the start date of the policy, whichever is later. If you exercise your right to cancel during this initial period of cover, you will be entitled to a refund of premium paid provided cover has not yet commenced, that you have not made a claim, or a claim having been made against You.
If cover has commenced i.e. mid-term, your refund will be subject to a deduction for the time you have been covered and for any costs incurred in issuing the Policy. Any payments for additional add ons are non refundable."
Have questions about your Home Insurance?
---
Why can't I complete my quote online?
Sometimes we need some further information about your home or contents to ensure your quote is tailored to meet your exact needs and give you complete peace of mind. If you have been asked to call us, please do so as we have experts on hand to help with your quote on 0344 7765306. If you have your online reference number to hand this will help speed up your call.
I am renting a house. Do I need insurance?
Check with your landlord first as some may have landlords cover for both buildings and contents. However, generally you will be responsible for any damage caused to the property therefore you should get full contents cover. We do offer stand-alone contents policies for tenants so if this is something you need please do not hesitate to contact our sales team on 0344 7765306.
What is an Excess?
The excess is the amount you pay towards each agreed claim. When you take out your policy you can choose how high you want your excess to be, and in general the higher the excess the lower your premium. However, it's important not to increase it too much in case you are unable to afford to pay it if you need to make a claim.
What is 'New for Old'?
Items lost or damaged beyond repair will be replaced with a brand-new item. Some policies will only replace the item with one of an equivalent value at the time it was lost or damaged, but with our home insurance new for old is available as standard.
Do I get accidental damage automatically or do I need to add this on?
Limited cover is provided under our standard policies. Subject to the terms of your policy this includes cover for damage to TV, video, audio, computer equipment, mirrors, plate glass tops to furniture and fixed glass in furniture, under Buildings and Contents. There is an optional accidental damage cover for damage to almost all household items, which you can add to your Home Insurance policy. You can do this by calling
0344 7765311
or emailing our customer service team on
talk2ushome@goskippy.com
Does my home insurance include home emergency cover?
Home emergency covers things like heating systems, plumbing, etc. and is sold as an optional additional product therefore it is not included. We offer this for just £50.99 for the year however this can only be added on at the point of sale or within the first 14 days of taking out the policy, if you wish to add this on please contact our dedicated customer service team on 0344 7765311 to add this to your policy. Please note when adding home emergency cover you cannot make a claim in the first 28 days of cover.
Please click here to see information on the additional products available to you.
Are my home contents covered while I'm away on holiday?
It depends how long you're away for. Most policies cover unoccupied properties up to a maximum of 30 days, although some insurers will offer cover for longer, you can find out by checking your documents or contacting our customer service team on 0344 7765311.
TIP: If you're taking valuable items away with you check to see whether your home insurance policy will cover them and how long for.
Are mobile phones covered?
Yes, when your mobile phone is at home it's covered by contents insurance. If you would like cover away from the home too, you'll need to include personal possessions cover in your policy. If you do not currently have this, you will need to call our GoSkippy home insurance customer service team on 0344 7765311to add this to your policy.
If I need to make a claim what do I do? Do I call you or my insurer direct?
If you wish to make or enquire about a claim please see our how to make a claim section in your policy documents for further information. This gives more detail about what you need to do and the relevant claims number. Alternatively, you can call us direct on 0344 7765311 and we will give you the claims number. When calling to make a claim it is important you have your policy number to hand.
What do I need to do if I need to cancel my GoSkippy home insurance policy?
We're sorry if you no longer want to insure your home with us. Depending on when you want to cancel your home insurance, there are different things you need to do.
If you want to cancel BEFORE you've been sent your renewal invitation:
You can call our customer service team at any time on 0344 7765311. Cancellations before a renewal invitation has been sent can only be made via email as we require written confirmation on cancellations@goskippy.com.
If you wish to cancel your home policy after you've been sent your renewal invitation:
You can call our dedicated renewals team on 0344 7765306 where an advisor will happily discuss your renewal with you and try to find you a price you're happy with. If you still with to proceed to cancel your policy, we can do this for you over the phone. Alternatively, you can email us on cancellations@goskippy.com
Do I get a refund if I cancel my Go Skippy home insurance?
If there isn't a claim on your policy, you should be able to cancel your home insurance and get some money back.
Cancellations following a claim
If there's been a claim on your policy before you cancel, you'll need to pay the full premium for the year – there are no refunds at any time for cancellation after a claim.
Cancellations within 14 days (the cooling off period)
You can cancel the policy within the first 14 days as per your statutory right to cancel. We'll return your payment subject to the terms of your policy less a £20 admin fee. In effect, this means that your home was not covered by us. If you have made a claim or a claim is pending no refund will be made.
Cancellations after 14 days
You can cancel your home insurance after 14 days from the start date, but you will need to pay a £50 cancellation fee (also known as a broker arrangement fee) on top of the time you've been covered by us. We'll return payment for cover after the cancellation date (a pro-rata refund), minus the cancellation fee. If you have made a claim or a claim is pending no refund will be made.
Will my policy automatically renew at renewal?
This will be confirmed in your renewal notice which will be sent to you 21 days before renewal. If you purchased your policy online, we give you the opportunity to automatically renew with the current insurer. We always offer their best deals to existing customers as well as new customers. Of course, if you don't wish to renew your policy you can contact our renewals department on 0344 7765306.
What is the MID?
The Motor Insurance Database (MID) is the only central record of all insured vehicles in the UK and is updated over 10,000 times an hour. One of the most important tools to ensure that only insured vehicles are driven on our roads, the MID is used by the police and the DVLA to enforce motor insurance law.
The police use Automatic Number Plate Recognition (ANPR) technology with information from the Motor Insurance Database (MID) to identify and catch people driving uninsured vehicles. More than 500 are seized every day and one person every three minutes is convicted for uninsured driving.
The MID is also systematically compared with the DVLA's registered keeper records to identify uninsured vehicles from the record.
Tip: Just like the DVLA, you can check your vehicle is appearing on the MID for FREE.
I can't find my vehicle on the MID, does that mean I'm not insured?
No it doesn't. It can take up to 7 days to add data onto the Motor Insurers' Database (MID) and in some cases a little longer. If you have any concerns please contact us.
What do I do if my car is unlisted?
We will only provide cover for vehicles officially imported into the UK that are coded by the Association of British Insurers. If you can't find your car listed you will need to contact us urgently with all your vehicle details.
Do you take part in The Financial Services Compensation Scheme?
Yes we do! What this means is that if we are ever unable to meet our liability under your policy, you may be entitled to compensation from the Financial Services Compensation Scheme (FSCS).
Cant find what you're looking for?