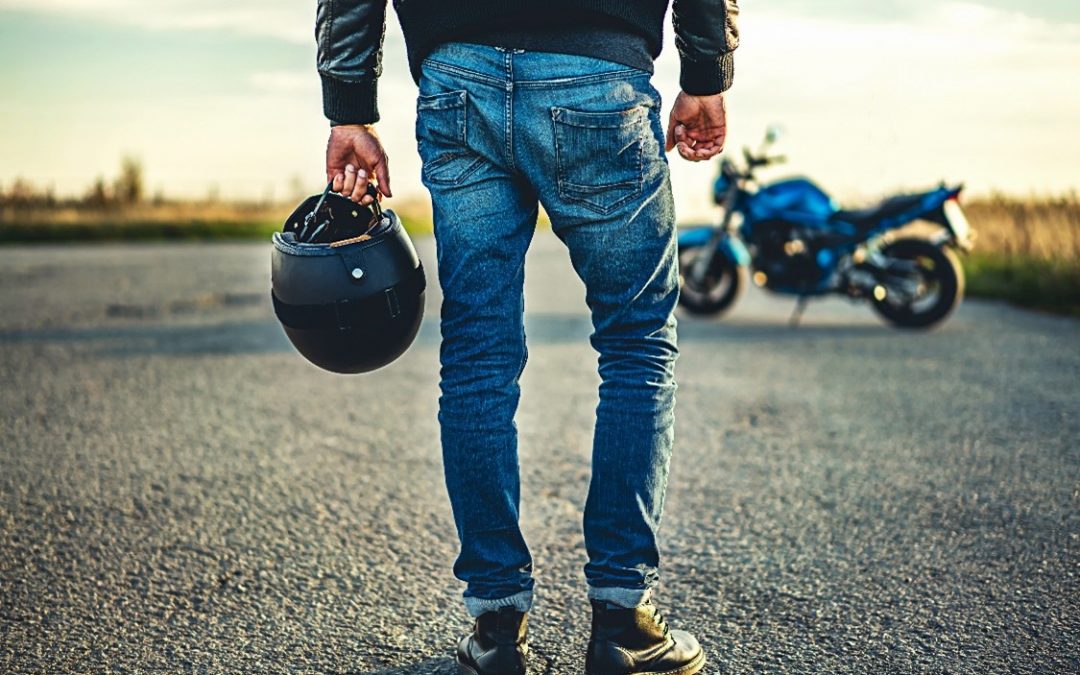 How to get ready for bike season
As we move into the warmer months, more bikers are beginning to venture out. Which is why it's so important to ensure you and your bike is safe and prepared before you ride this season.
Obviously you'll need to stick to speed limits, watch weather conditions and always be aware of your surroundings, but here are 6 other things you can do to make sure you're a responsible motorcyclist:
1. Make sure you have the right type of license
In the UK, to ride a Motorcycle or Moped on public roads you need to get a provisional licence and complete a CBT course. CBT stands for Compulsory Basic Training, which is a course you need to take to ride a motorcycle or moped unsupervised on public roads.
In the instance you already have a full driving license, you may still need to do a CBT depending on what bike you want to ride.[1] We have an article on types of licenses for motorbikes and how to get them here. You can also check out Gov.uk page for the full rules on what licence you'll need for your type of bike.
2. Sort out your Tax and Insurance
Don't use your bike over the winter? You may have declared it SORN. Or if you don't, you could save money on tax by doing this. SORN stands for 'Statuatory Off Road Notice' and it's how you tell the DVLA you're taking your vehicle off the road, for example if you're keeping it in a garage.
Once you're ready to ride again, you'll need to let the DVLA know and tax your vehicle. This can be done online over on the government website.
Over the off season, you may have also cancelled your bike insurance. So you'll need to check this and possibly start it up again. The minimum level of cover you need to ride on public roads is Third Party Only. However, there are many different levels of cover available to you to protect you and your bike and add-ons such as helmet and leathers cover or replacement vehicle cover.
3. MOT
Has your bike been locked away for a while? Perhaps during the Covid pandemic, it may be due an MOT. Just like cars, bikes over 3 years old will need a yearly MOT certificate to ensure it is road worthy and safe to ride. Without a valid MOT certificate, your insurance is likely to be invalid. [2]
4. Service and Maintenance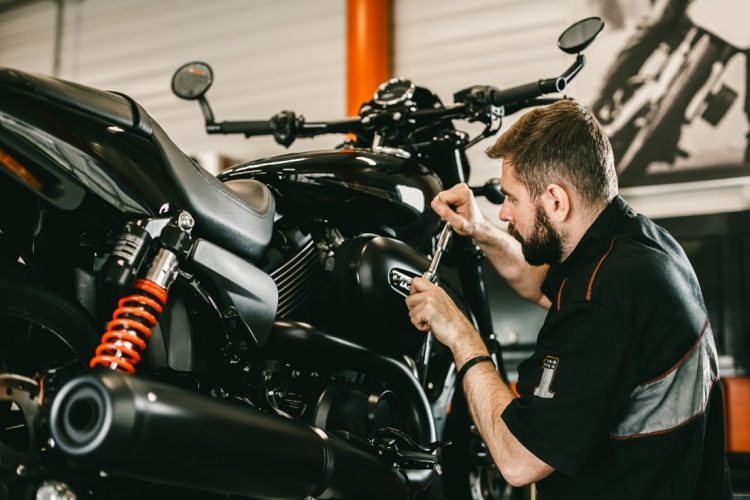 Servicing a motorbike is an incredibly important part of its maintenance. It ensures everything will continue to work to its full potential, making it safer and it will also extent the like of your motorcycle.
However, there are ways to maintain your bike at home. This includes:
Checking the tyres – the legal tread depth for motorcycle tyres is a minimum of 1mm, it's suggested you check this weekly
Test chain – check the tension matches the required stated in the manual and ensure its lubricated
Change the oil regularly – you can do this yourself, but only if you know how to safely. If not, get your local garage to do this for you.
Clean the air filter – ensures better air flow and a smoother ride
Check the cables – check they are all in good condition, with no nicks or fraying
Check your lights – make sure all bulbs are working and replace them if not
Check nuts and bolts – ensure they're all tight and secure.[3]
5. Check the condition of your helmet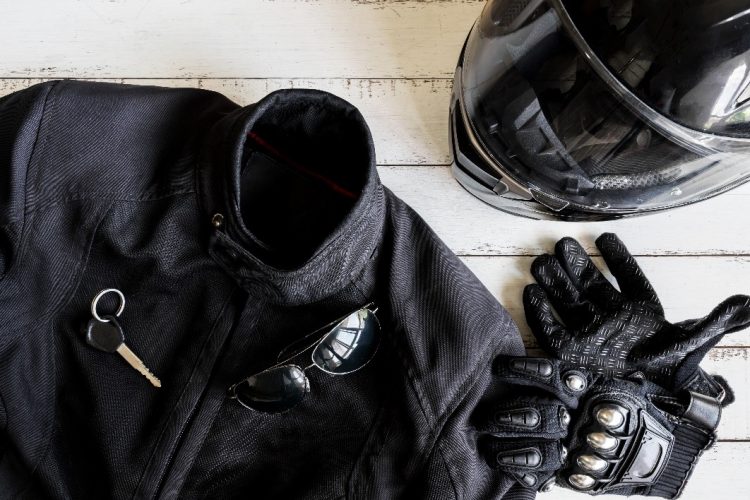 In the UK it's a legal requirement to wear a safety helmet while riding a moped or motorcycle on the road. All helmets must meet the following standards:
British Standard BS 6658:1985 and carry the BSI Kitemark
UNECE Regulation 22.05
a European Economic Area member standard offering at least the same safety and protection as BS 6658:1985, and carry a mark equivalent to the BSI Kitemark [4]
It's also important to replace your helmet after an accident, even if it doesn't look damaged. The Safety Helmet Assessment and Rating Programme (SHARP) recommends you replace your helmet every 5 years but every 3 years if it is used regularly. [5] Head to their website for lots more tips and information on motorcycle helmets.
6. Remove debris, mess or even nests!
Throughout the winter your bike can get covered in all sorts, whether that's leaves, dirt or even animal nests! This could be extremely damaging to your bike if left and leave it dangerous to ride if it isn't cleaned off properly.
We hope these tips gave you some ideas for your bike checklist. If you need to protect yourself and your bike, head over to our GoSkippy Bike Insurance page and get a quote now!
Interesting read? Check out our blog on the Top 4 Most Frequently Modified Cars