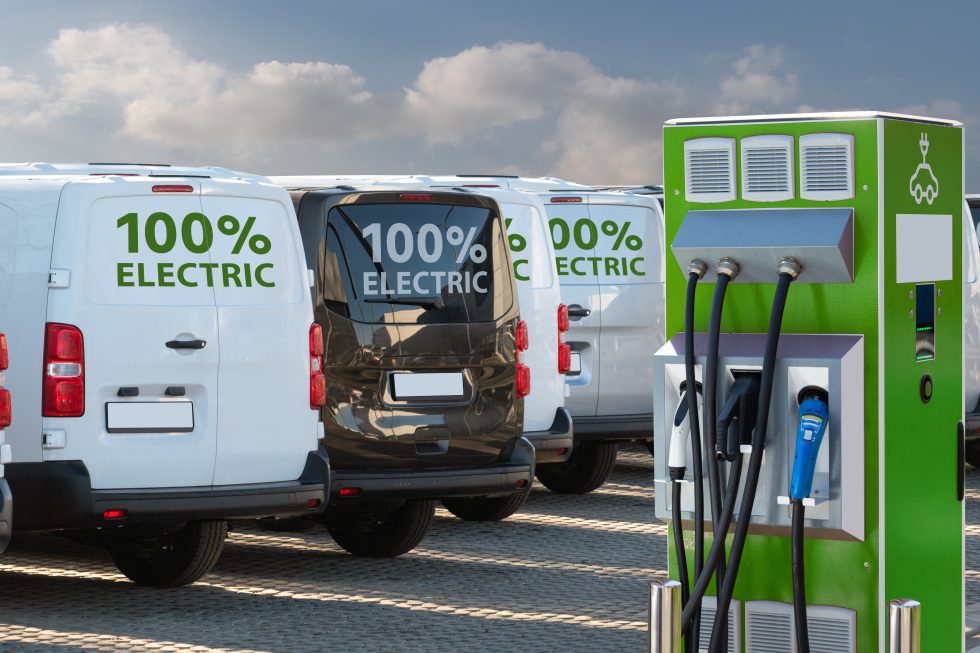 Looking for a new van for work or just for personal use? How about going electric? With rising fuel prices and environmental concerns, there's a lot of people making the swap.
We've put together 5 of the best rated EV vans of 2022 according to Top Gear. So, in no particular order, first up we have:
1. Toyota Proace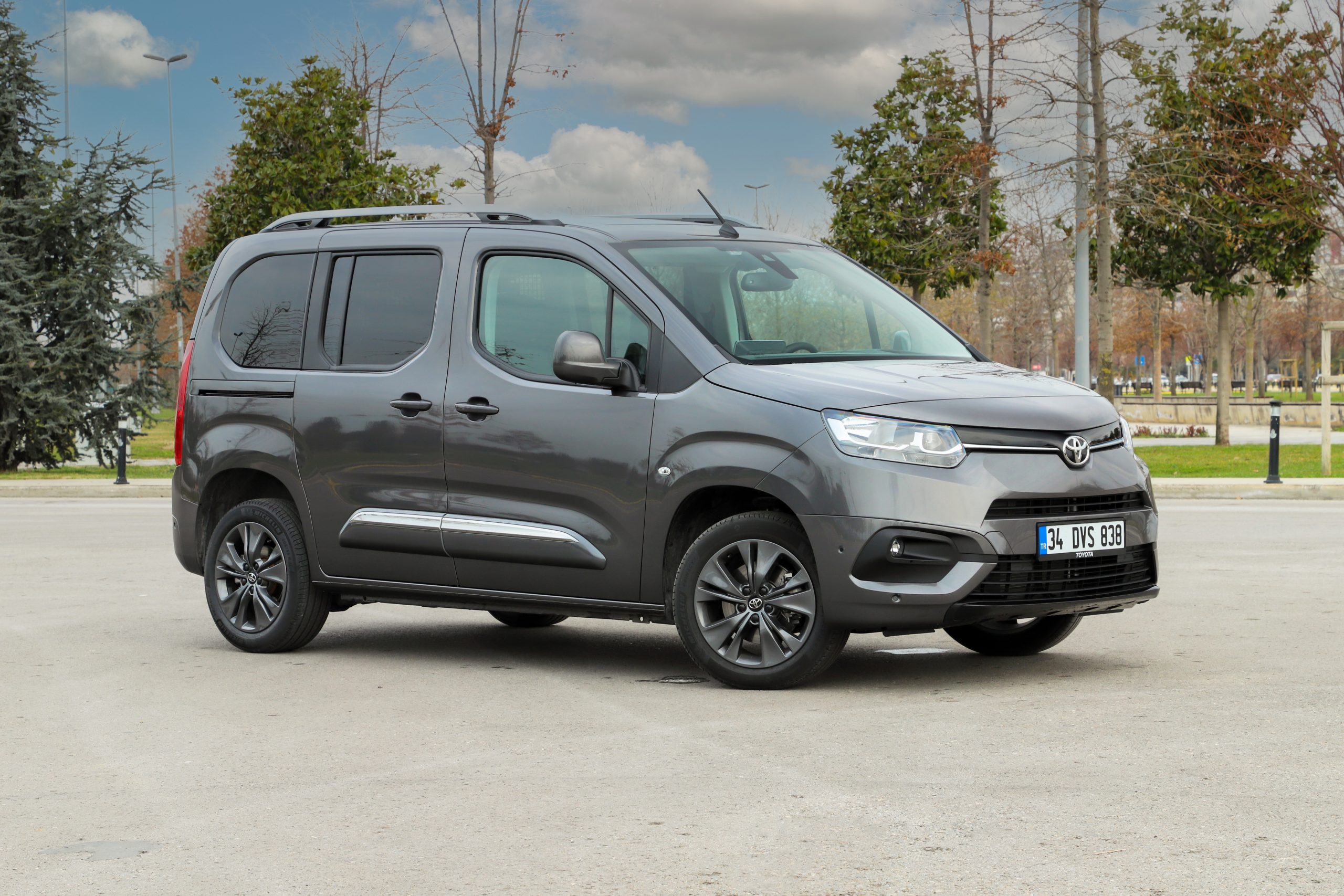 Despite being branded a Toyota, the Proace is actually a combination of the Peugeot Expert and Citroen Dispatch. Its strengths include a warranty period of 5 years or up to 100,000 miles. However, it's narrow in comparison to its competitors and lacks a high roof, which could be a deal breaker for its potential buyers[1].
You can pick one up for between £30,000 and £41,000. The Toyota Proace also comes in 3 different lengths, which is handy. They're known as the Compact, Medium and the long. It also comes in 3 different specs and you can have a single cab or a double-cab version.
2. Ford E-Transit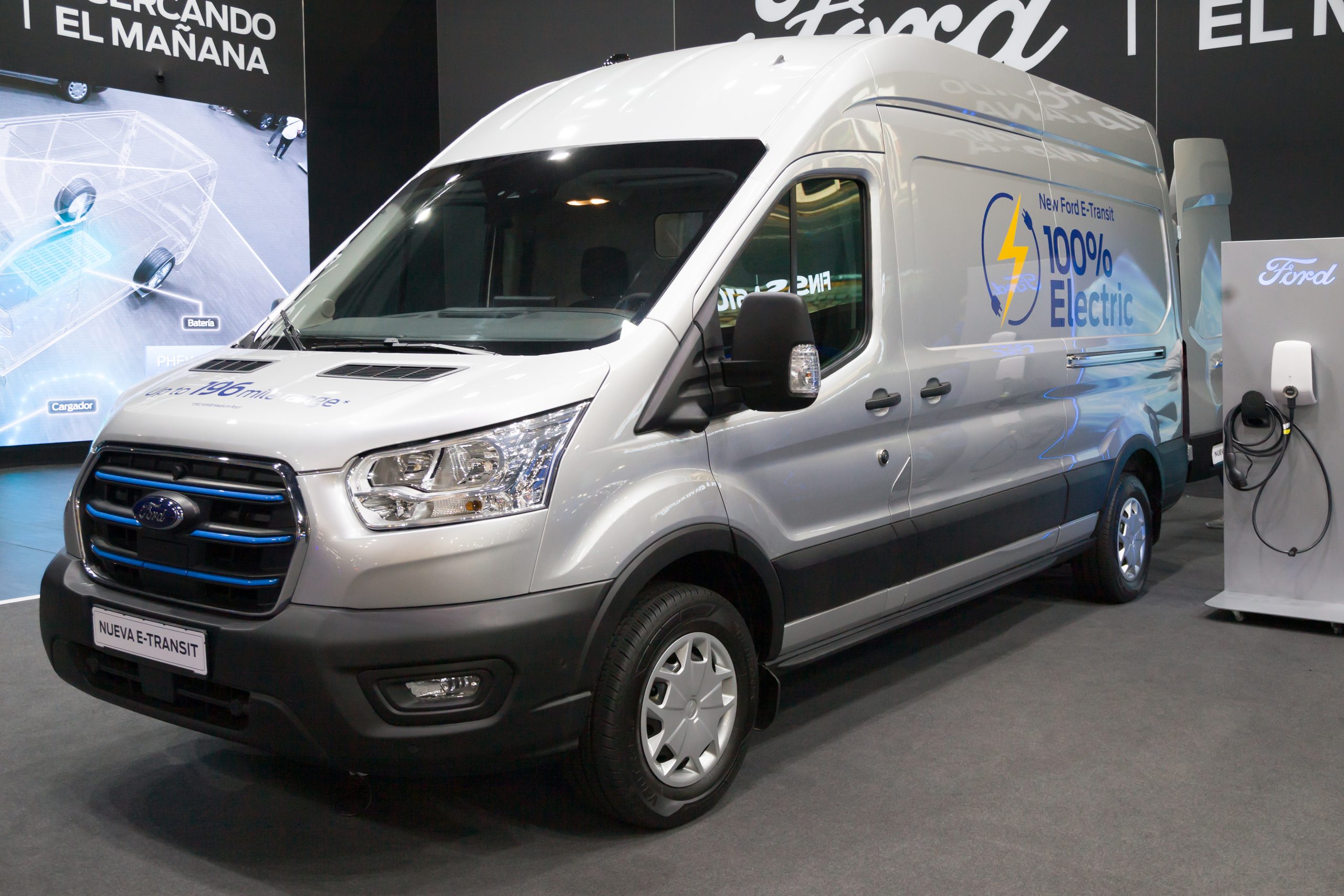 The ford E-transit delivery van has an impressive range of 150 miles per full charge. However, the range is dependent on what the van is carrying as the heavier the load, the more energy consumed[2]. It also comes in a variety of specs, including 3 different lengths and 2 heights so you can mix and match to suit your needs. It also comes in a crew cab or a chassis cab, used for gluing specialist equipment onto.
With pricing from £45k upwards, it's pricier than the Toyota Proace, however, some may argue if you want the size and features then you need to fork out a bit more cash.
Advantages include, the range being realistic in regards to the target market as well as it being a smooth and quieter drive.
3. Mercedes Benz EQV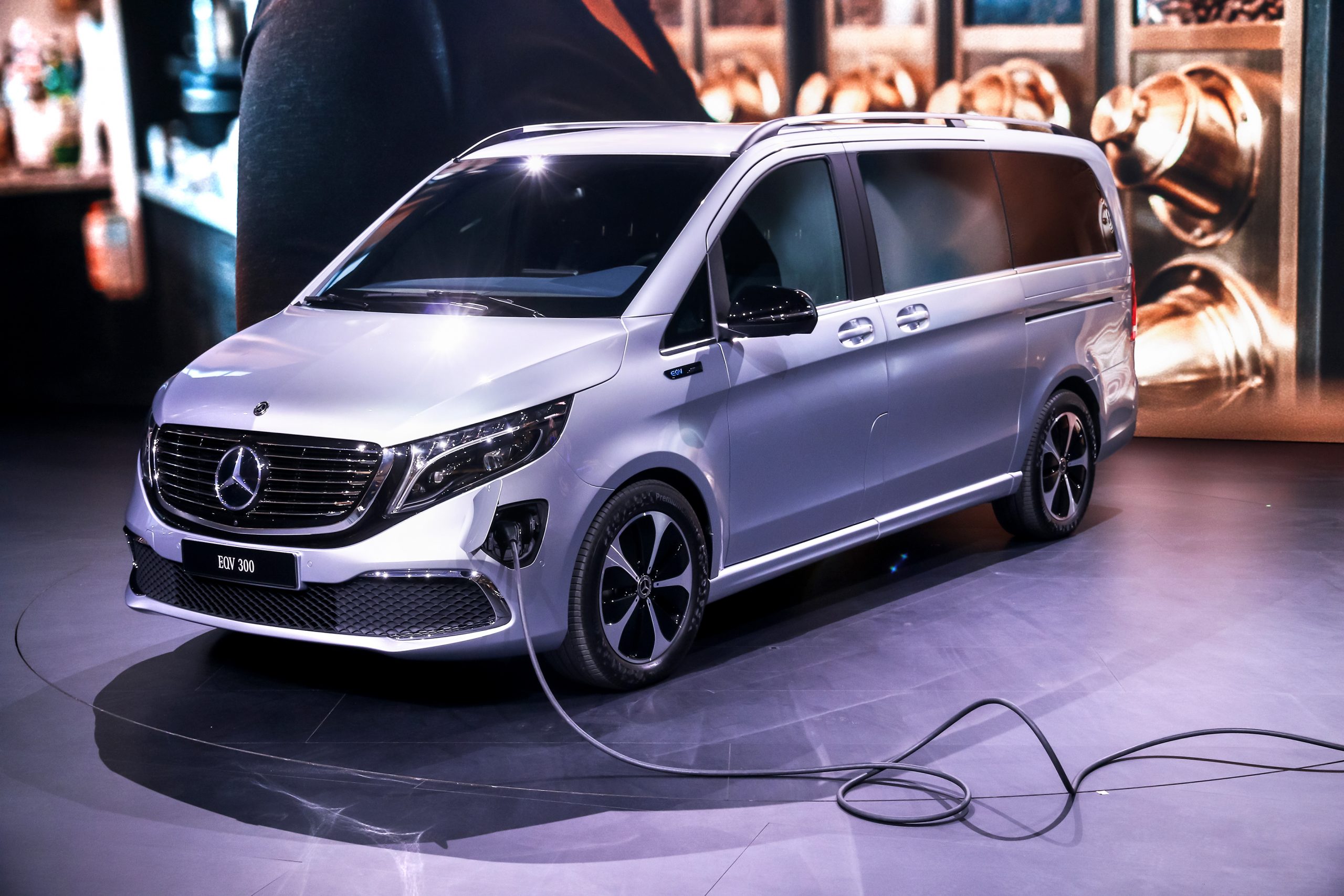 Is it a van or is it a car? It's a multi-purpose vehicle (MPV). Like most Mercedes, this one is on the higher end of the price scale coming in between £71,590 – £78,160. With a 200-mile range per full charge, this Mercedes EQV is also perfect for larger families offering up to 7 seats. . However, top gear lists some small issues, including the speed of the vehicle, the noise (despite being electric) and 'inelegant' breaking[3].
Not to worry though, there's still plenty of room for luggage ensuring that everyone can experience the comfort that this van brings.
4. Nissan Townstar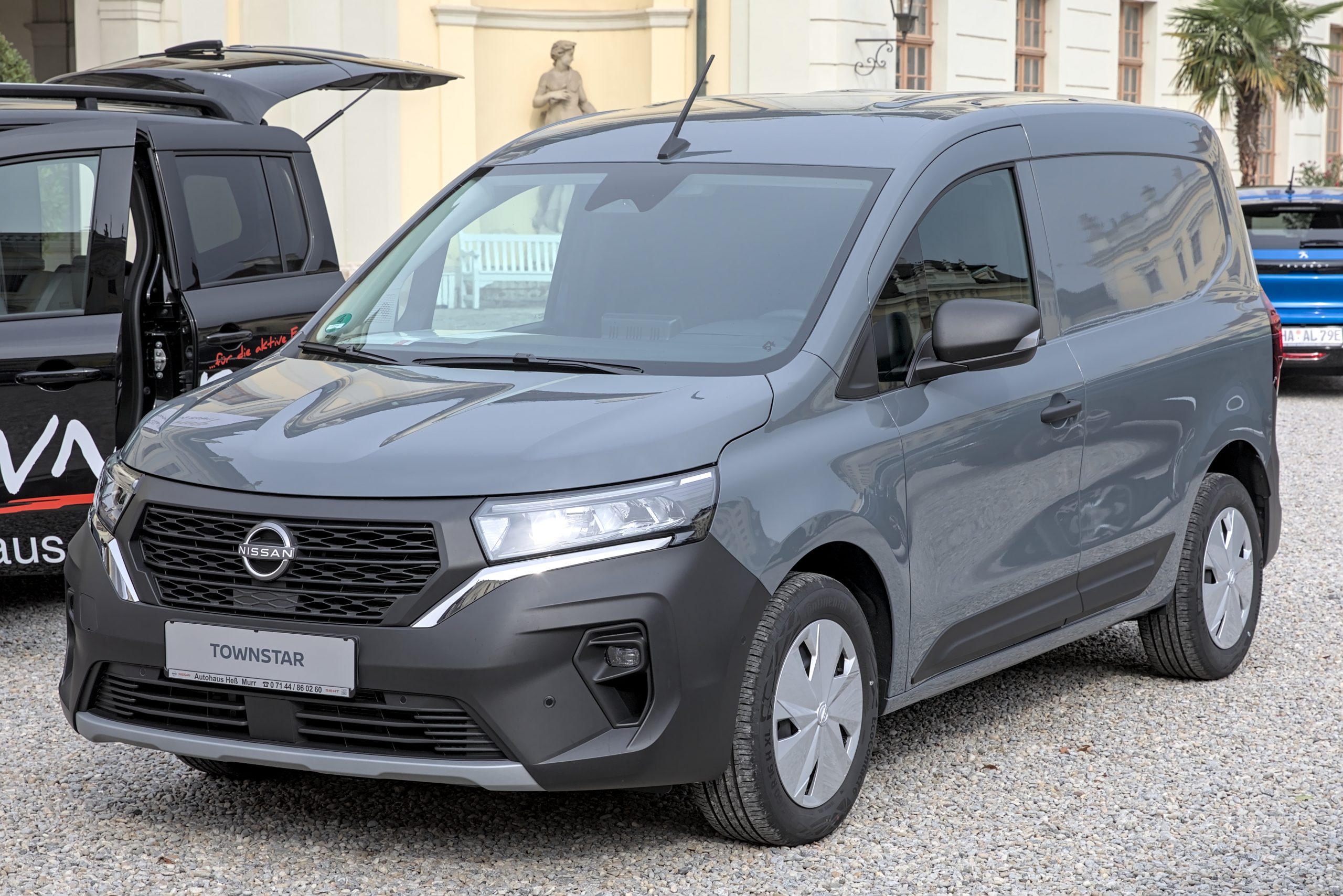 Moving on from the e-NV200, Nissan have introduced this new commercial vehicle: The Townstar – which is technically a Renault Kangoo with a Nissan Badge. However, Nissan are only offering this in the smallest size, making it perfect for a tradesperson or courier. However it's one size may not suit everyone and their needs which can be a downside to many potential customers[4].
Nissan states that the range on this vehicle should be around 177 miles per full charge (a 43 % increase from the e-NV200). While the petrol version is around £20k the price of the EV version is currently unknown, awaiting it's release. The advantages of this include it's active safety and driver assist features including an 'around view feature' giving the driver a 360-degree view from around the vehicle.
5. VW ID Buzz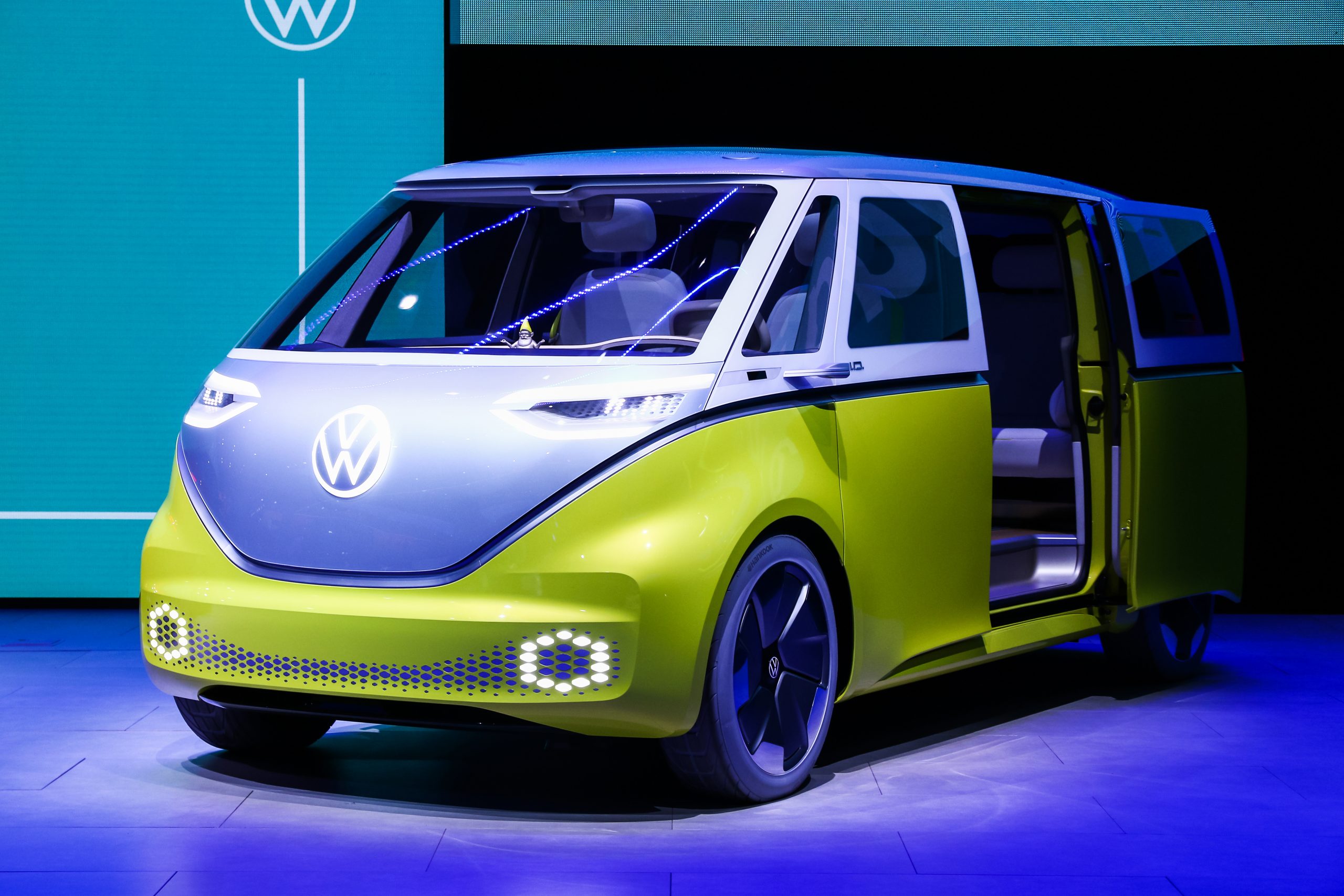 Last but not least, another Multi Purpose Vehicle is available from cult van brand Volkswagen. Two versions of the VW ID Buzz will be available. If you're wanting it for your family car, it has 5 seats or there's the ID Buzz Cargo with 3 seats across the front and a caravan behind [5]. The range on this one is a whopping 258 miles per full charge and it can charge from 5% to 80% in just 20 minutes. Though this doesn't come cheap, pricing at £57,115 [6], if you're a VW fan, then this is the EV for you.
Looking for Van Insurance? Get a Quote today with GoSkippy