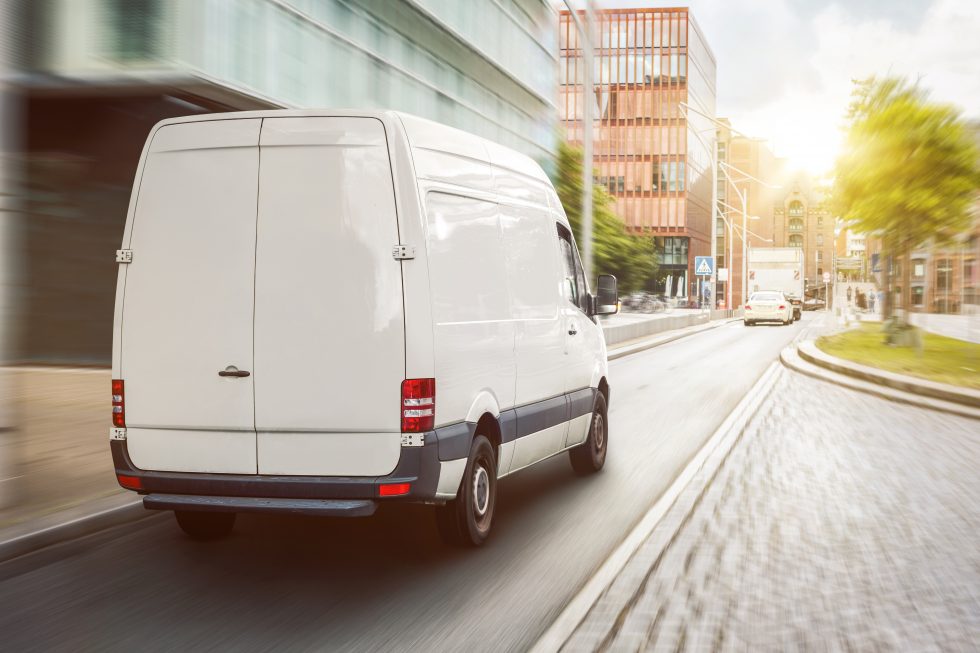 Can I legally drive a van?
Disclaimer- these rules apply to England, Scotland and Wales. For Information on Van licencing laws in Northern Ireland click here.
The idea of driving a van can seem daunting. There are a lot of rules about what type of license you need and how much the van can weigh.
Whether you're thinking of picking up a van to move house or converting a camper van for your holidays, take a read of the guide below to make sure you're covered.
Why do I need the correct license to drive a van?
If you drive in the UK without the correct licence, you could be fined up to £1000 and receive 3 to 6 points. And if you're a new driver in your probation period (the first 2 years of driving), 6 points could cause you to lose your licence!
What van can I drive with a standard full UK license?
A full UK driving licence is referred to as a 'category B' driving license.
Anyone who holds a category B full UK driving licence, can drive a van up to 3500kg or 3.5 tonnes. Remember this includes the weight of items within the van, known as the vans maximum authorised mass (MAM).
There is an exception to this rule. If you passed your category B test before January 1st 1997, then you can drive vehicles weighing between 3500kg and 7500kg. You can also tow a trailer with your van up to a combined weight of 8,250kg [1].
If you passed your test after this date, you'll need to take additional tests to be able to drive a van larger than 3500kg or 3.5 tonnes.[2]
Are there any age restrictions on driving a Van?
You can get a full category B licence at 17 to drive a car. However, to drive a medium sized vehicle (more than 3500kg), you must be at least 18.[3]
What type of licences are there?
There are different categories of driving licence available, depending on what van you want to drive and if you want to pull a trailer. These include:
Category B – the standard category for all car licences.
If you passed your test before 1997, you can drive a vehicle and trailer weighing a maximum combined weight of 8,250kg.
If you passed your test after 1997, you can only drive with a maximum weight of 3,500kg, including whatever is in your vehicle.
Category BE – Allows you to operate a 3,500kg vehicle with trailer. The size and weight of the trailer depends on your pass date.
If you passed your test before 19th January 2013, you can tow any trailer size.
If you passed your test after that date, you cannot drive a trainer that exceeds 3500kg in weight.
Category C1 – Allows you to drive a vehicle with a MAM weight between 3,500kg and 7,500kg – with a trailer up to 750kg.
Category C1E – Allows you to tow a trailer exceeding 750kg, the MAM weight of both the vehicle and trailer must not exceed 12,000kg.
Category C – You can drive a vehicle over 3,500kg with a trailer of up to 750kg.
Category CE –As above, but you want to tow a trailer that weighs over 750kg.                                                                                                                                                                     [4]
How do I get a van license?
As we said, to get a higher category license, you need to:
Have a valid category B driving license.
You can then apply for a provisional license from the DVLA for the next category you want to add.
You must be in good health, including having good eyesight, mental health and no neurological conditions. Your doctor and Optician will have to fill out part of your application to prove this.[5]
Find a test centre to take your provisional test in this category of license.
Take your higher category practical test at a valid test centre.
If you pass a higher category test, you might be automatically entitled to lower categories on your license.
Also, you don't need to take the tests in size order. For example, you do not need to pass a test for a medium-sized vehicle (category C1) prior to taking a test in a medium-sized lorry with a trailer (category C1E).
Do I need Insurance to drive a van?
Yes. Those who are planning on driving a van must be insured to drive the vehicle for the period of usage. You must specify to the insurance provider what the use of the vehicle will be. For example, if you're using it for your decorating business, the insurer will need to know to ensure you have the correct cover.
Did you know you can also get Electric Vans? Check out our post on The top 5 EV Vans of 2022
Looking for Van insurance? Get a Quote today with GoSkippy