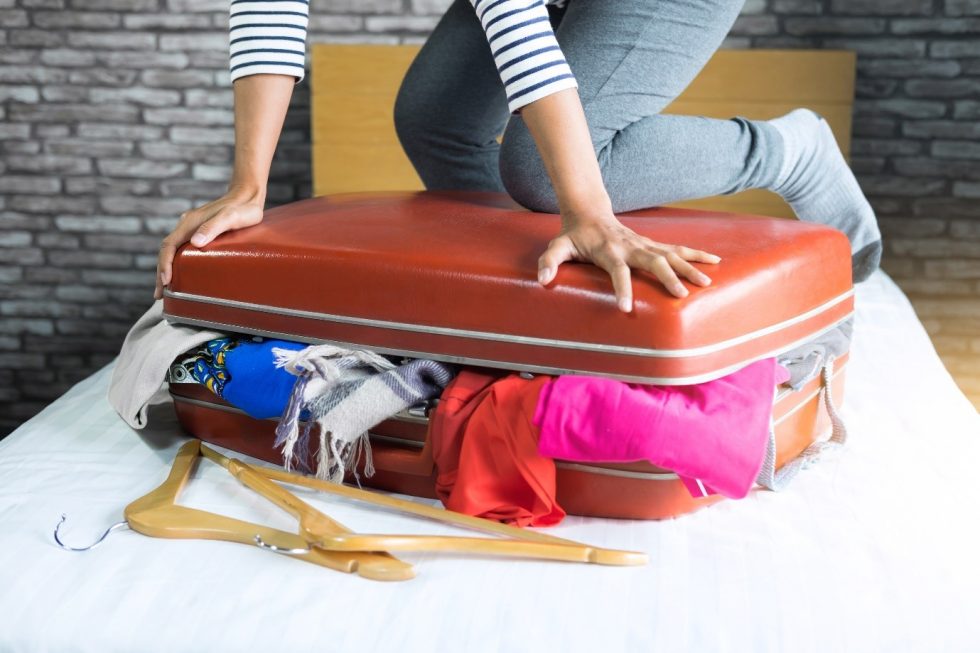 Top 10 holiday packing hacks
Finally, the world is opening back up after 2 very long years of Covid-19 restrictions. Holiday firms have found themselves in high demand since the UK scrapped all restrictions. With Tui saying bookings for summer 2022 holidays are back to reaching pre-pandemic levels[1].
Have you booked your next holiday yet?
It's easy to get overexcited while planning your holiday, ordering yourself lots of new clothes but over-packing can lead to excess charges at the airport.
Here are our top 10 hacks, to help you to pack smart this summer!
1. Check the weather
If you're going somewhere where the weather is pretty much-guaranteed sunshine, you'll know to pack light clothes. But checking the weather for the whole time you're there in advance, can help you to know if you need some extra layers.
2. Plan your days
The easiest way to pack smart is to plan your trip day by day. This allows you to plan your outfits for each occasion. If you know you'll be lounging by the pool nearly every day, you'll need far less than if you're on a city break. If you want to do some fancy meals out or go for a hike, you can prepare appropriately. Now you've planned – you're ready for tip 3 – create a list!
3. Make a List
Making a list not only helps you from overpacking but it'll also help you make sure you haven't forgotten anything. Split your list into days and then morning and evening, for example, so you can tell if you really need those 10 pairs of shoes. This brings us to point 4…
4. Pack minimal shoes
Shoes are one of the heaviest and most awkwardly shaped items you'll pack for a holiday. Try to find one pair that goes with almost everything and make sure they're comfortable – don't ruin your trip by getting blisters and having no other options. Another great tip is to wear your heaviest shoes while travelling so they don't take up any of that essential suitcase space. You can also roll up clothes and put them inside your shoes when you pack to save space.
5. Use travel toiletries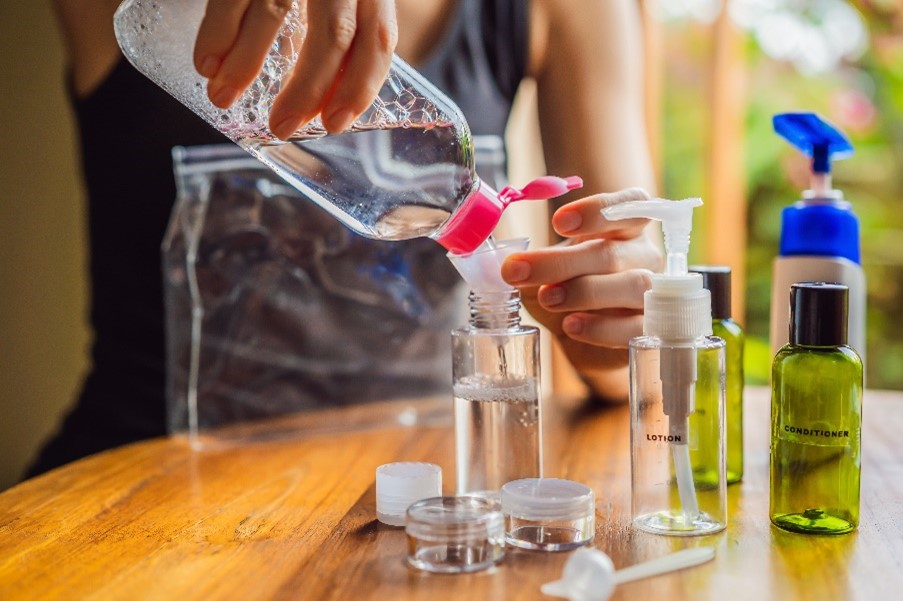 There's no need to take your full-size bottles, that would usually last you months for a 2-week break. Instead, buy some small travel toiletries. For a more eco-friendly solution, you can buy reusable travel bottles to pour your usual products into again and again. You'll save weight by doing this and can also then keep your toiletries in your hand luggage if you like (if they meet airline requirements of 100ml or less.)[2]
6. Share your items out
If you're travelling with others, discuss what everyone's taking. You might be able to share some things like hair dryers, straighteners, or sun cream. There's no need for everyone to bring the same things when you can easily share.
7. Use packing cubes or separate smaller bags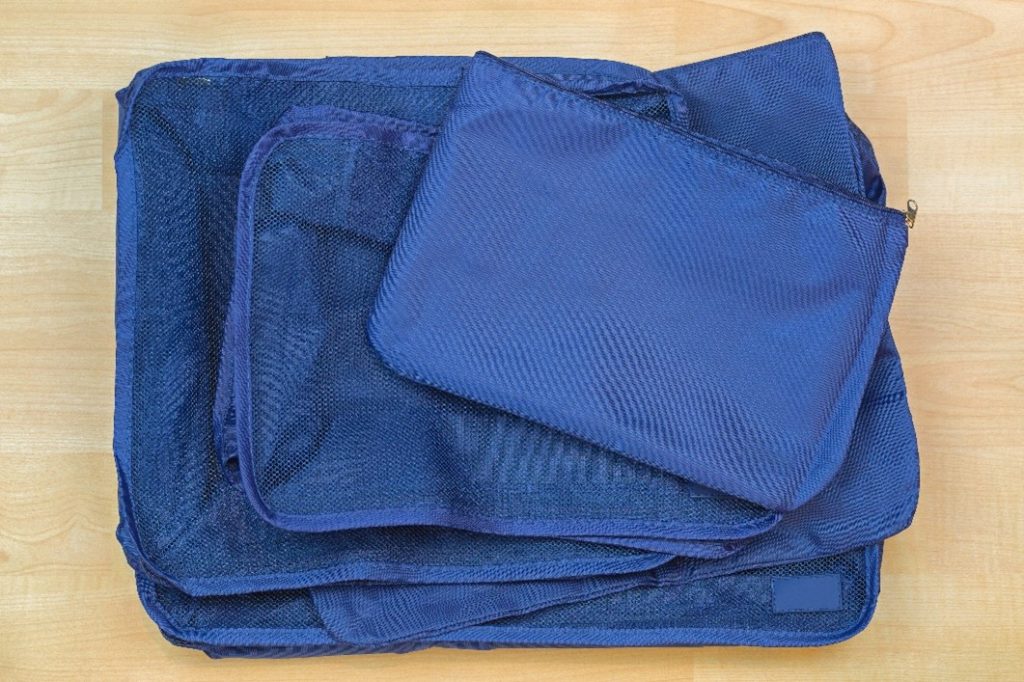 Packing cubes or smaller bags inside a bigger case allow you to organise your packing, especially when sharing a suitcase[3]. This allows you to pack your underwear in one bag and your tops in another. When you arrive, you can then just take out the separate bags and pop them in your hotel drawer. No need to even unpack!
8. Wear your bulky clothing items on the plane
Anything that doesn't fit in your case like coats or hoodies can be worn while travelling. This saves space and can keep you warm on an airconditioned flight. Be sure to weigh your bag before you leave to make sure you're not over your allowance.
9. Personalise your suitcase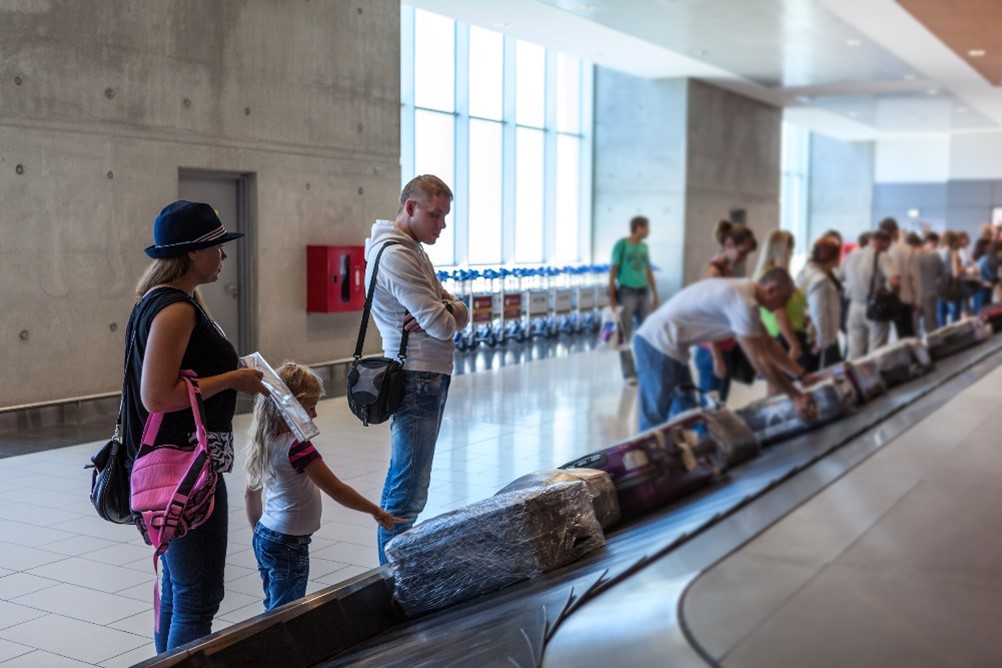 Waiting for your suitcase at the end of a long flight is no one's favourite part of the holiday. Personalise your luggage with labels, ribbons, or stickers in case other passengers have the same brand suitcase as you. This avoids any mix up's and makes it easy to spot on the conveyer belt ASAP.
10. Don't panic pack
Give yourself time to plan and pack everything you need. Packing last minute can lead to crazy suitcase additions or forgetting things altogether. Plus, you'll be able to figure out if you need to purchase anything else and have the time to do it if you plan earlier.
Make your holiday even more stress-free by making sure you and your luggage are covered! Check out the travel insurance options we offer on our Travel Insurance page.
Need some inspiration? Check out our Top 5 European City Breaks