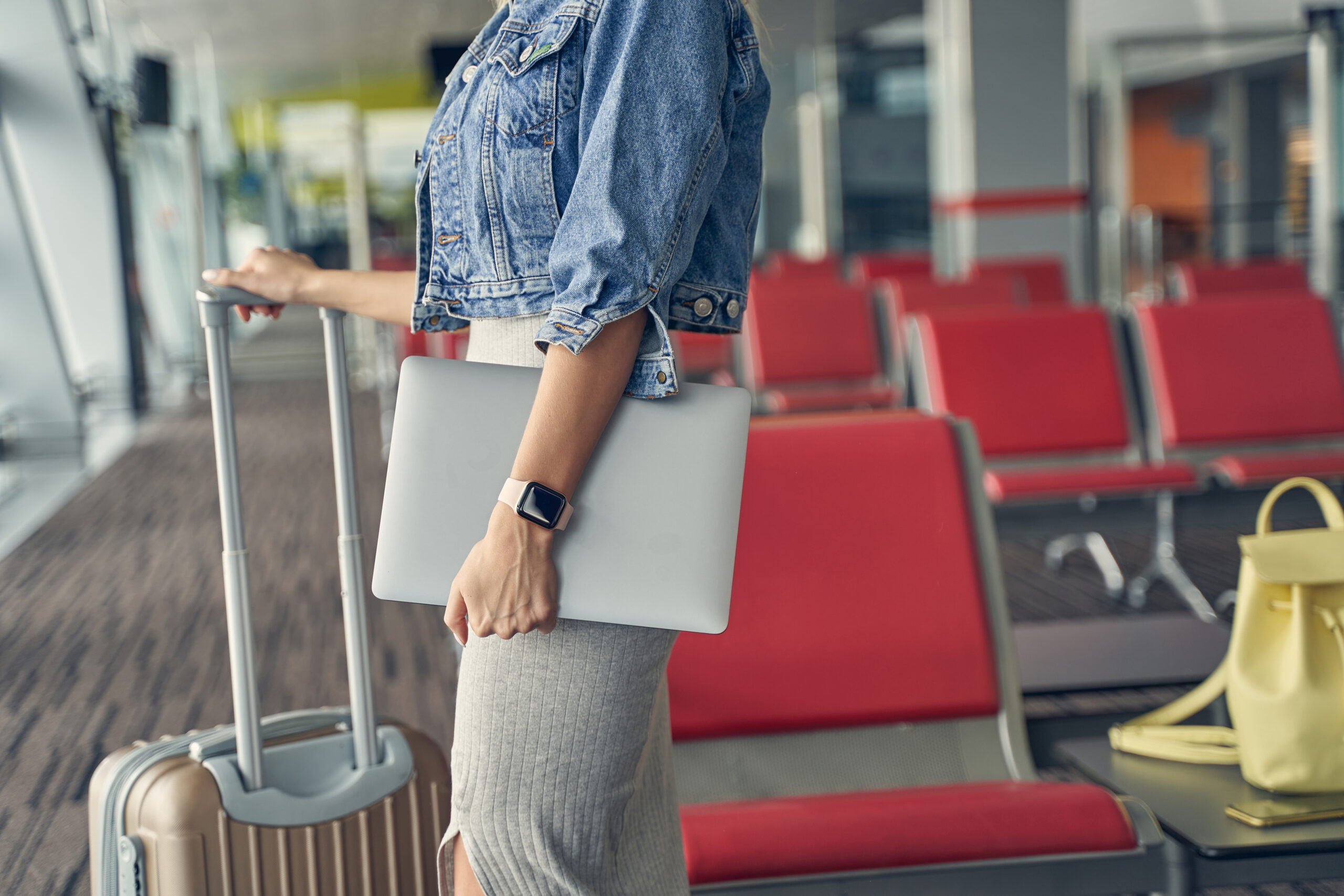 Can I take electronics on a plane?
The idea of going on holiday is always exciting but the initial packing and getting yourself through the airport can be stressful. One of the most common worries is knowing what you can and can't take on the plane and where does it have to be packed. This is particularly confusing when it comes to electrical items.
Note – This information applies solely to UK flights, airlines may vary in restrictions. Please check your airlines website prior to departure. You should and always listen to the cabin crew on the flight for instructions as to what you can use and when.
What electronic items am I allowed to carry in my hand luggage?
Mobile Phone
Laptop
Tablet Devices
E-reader
MP3 Player
Hairdryer
Straighteners / Curlers*
Travel Iron
Electric Shaver
E-cigarettes
Cameras (there maybe restrictions on specialist camera equipment)
Phone chargers
*Some hair curlers contain a gas cartridge. These can be placed in either hand or hold luggage as long as the safety cover is fitted. However, you must not take separate additional cartridges on board a plane[1].
Can I take a Portable charger/Power bank on the plane?
As portable chargers count as a battery, it's important to confirm with your airline their specific restrictions. Typically, batteries including rechargeable lithium batteries like those found in phones and laptops are not permitted to go in the hold of the aircraft. Therefore, portable chargers must be carried in hand luggage and should not be used during the flight[2].
Laptops and Tablets
Larger electronic equipment such as laptops and tablets must be taken out of your hand luggage when going through airport security so they can be screened separately. Make sure these are easily accessible to avoid holding up a queue.
Do my electronic devices need to be charged?
Electronic devices such as phones, laptops or tablets should be charged prior to departure. By failing to have a charged device, you risk having the item taken from you when passing through airport security. This is because an uncharged device can be viewed as a security risk.
Using electronics on a plane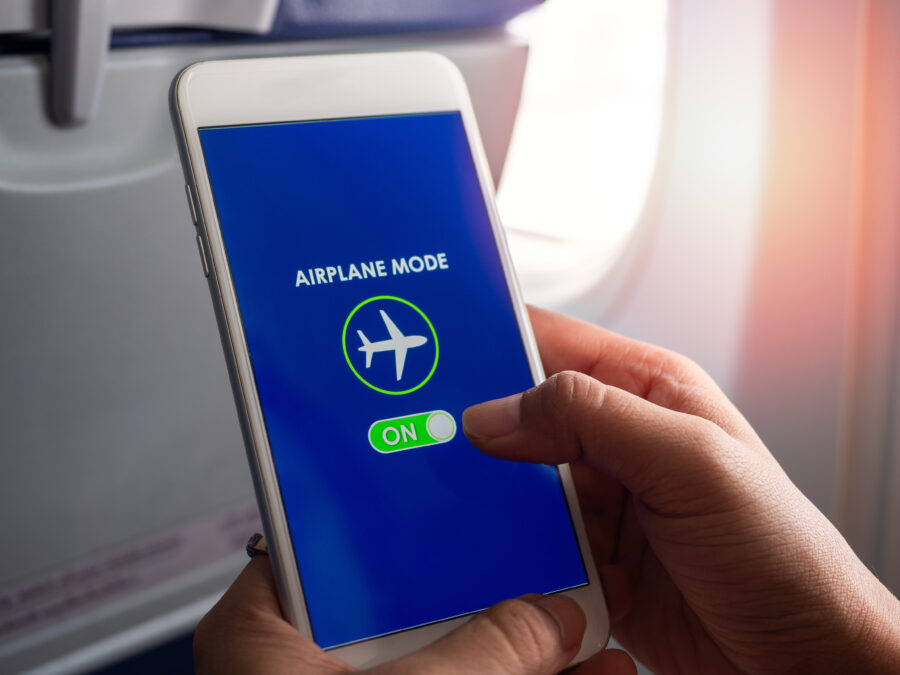 You can use electronics on a flight, however there are some restrictions. Laptops must be stored away during take off and landing. Though once the seat belt sign is switched off by the captain you should be able to use your laptop. The use of phones on a flight can be confusing. All phones should be switched to flight mode to avoid the phone interfering with the flights signals. Whether you can use them during take off and landing is down to the airline discretion, though headphones should be removed for the prefight safety briefing [3].
Planning on getting away? Be sure to get travel insurance
Get a Quote today with GoSkippy
---

[1] Hand luggage restrictions at UK airports: Electronic devices and electrical items – GOV.UK (www.gov.uk)
[2] A Guide To Taking Electronics On Planes | Comparethemarket
[3] A Guide To Taking Electronics On Planes | Comparethemarket