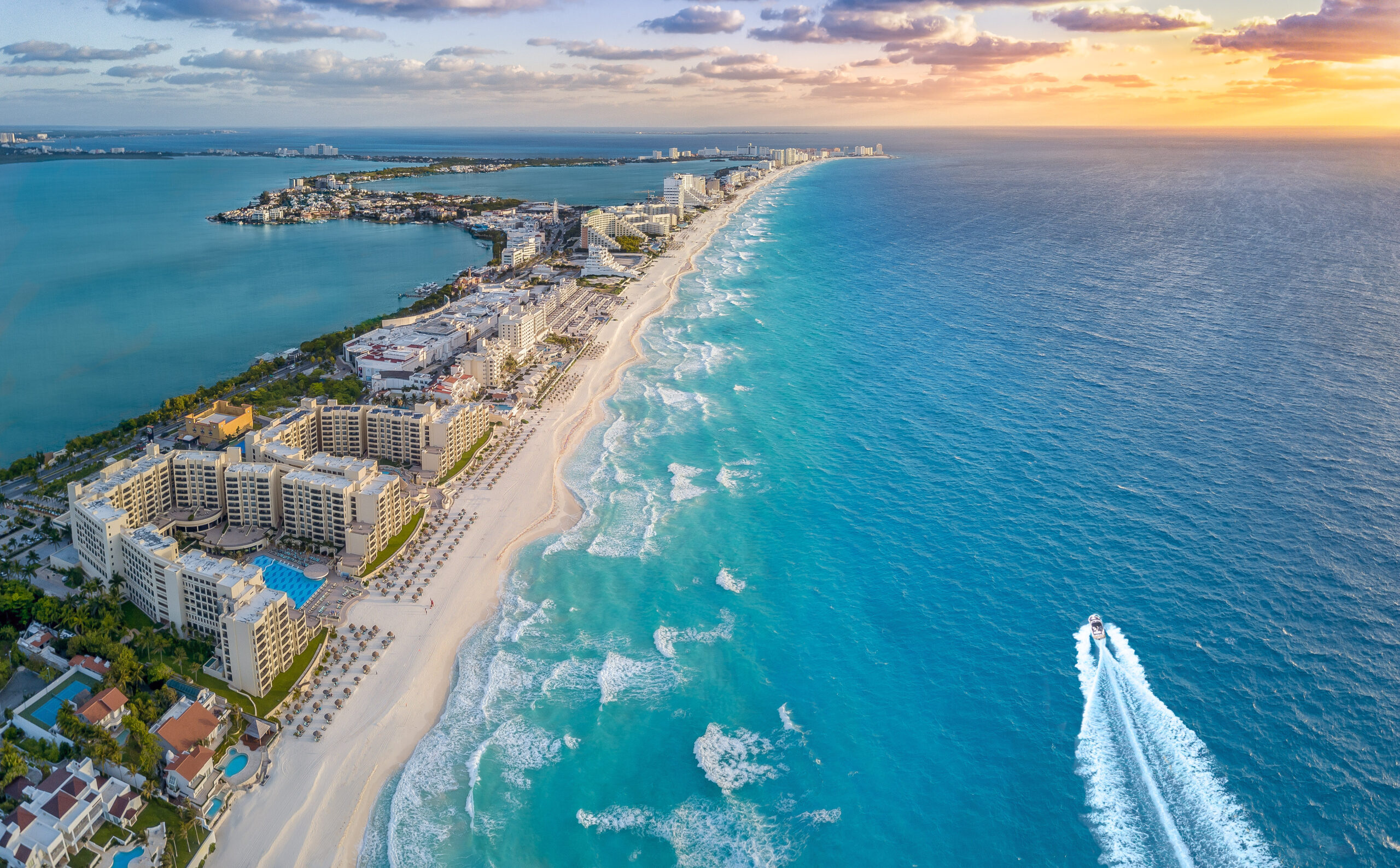 6 Stunning Long Haul Beach Holidays
Looking for a far-flung adventure this summer? If you want to try a long-haul beach holiday but you're not sure where to go, then this is the guide for you.
It's important to remember that these locations may not have the same summertime seasons as the UK, because they are on another side of the world. Don't worry though, we can help you with that.
Remember, before you head off anywhere, check the government website if you need a Visa or to be aware of any travel advice.
In the Northern Hemisphere, Summer June – September.
1. Cancun, Mexico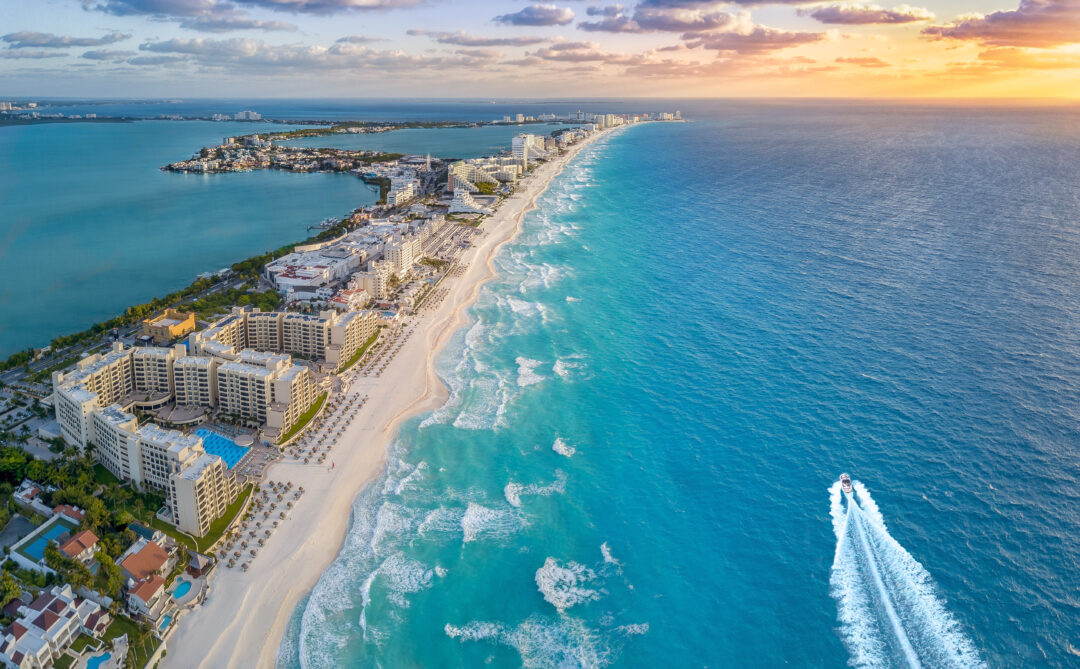 The pure white sands of Cancun aren't the only attraction here. There's plenty to do, including diving in the crystal waters and the Mesoamerican Reef. Known as the second largest barrier reef in the world[1]. Cancun is also known to be one of Mexico's safest vacation cities.
Cancun also is known for its buzzing night life, so after a day relaxing, you can really let your hair down at night.
On average this is a 10.5-hour flight from London.
2. St Lucia, Caribbean
The Caribbean Island of St Lucia has become a popular tourist destination over the years. This could be because the lowest temperature in January is 23 degrees Celsius. In July, temperatures can climb to 31 degrees, so there's never a cold day in St Lucia.[2]
The island is small, with a population of just 185k, so it's a real getaway from the rat race.
There's plenty of gorgeous landscape to see, including its many beaches, mountains and even world's only drive in volcano, the Sulphur Springs. It has geothermal hot springs open to the public, plus unique lava domes.
The average flight time from the UK is around 9 hours.
3. Miami, USA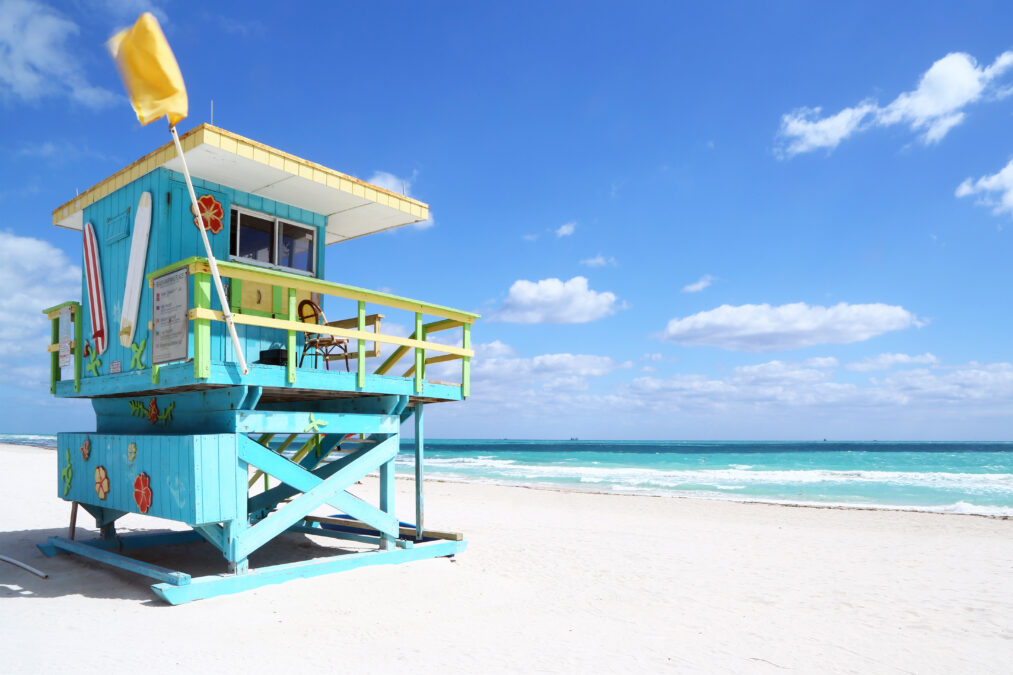 Florida is just a stones throw from The Bahamas and Cuba, so it's no wonder Miami is known for some of the best beaches in the USA. It boasts white sand and crystal blue waters. Miami beach is known as the the "Wreckreational Diving Capital of the World," with over 50 different underwater wreck sites for SCUBA divers to explore.[3] Food and drink here is heavily influenced by the Cuban Culture of its neighbours, so definitely pick yourself up a world famous Cuban sandwich while you're in town.
Flights are direct to Miami from the UK, averaging around 9 hours, 45 minutes.
Southern Hemisphere, Summer December – March
4. Bali, Indonesia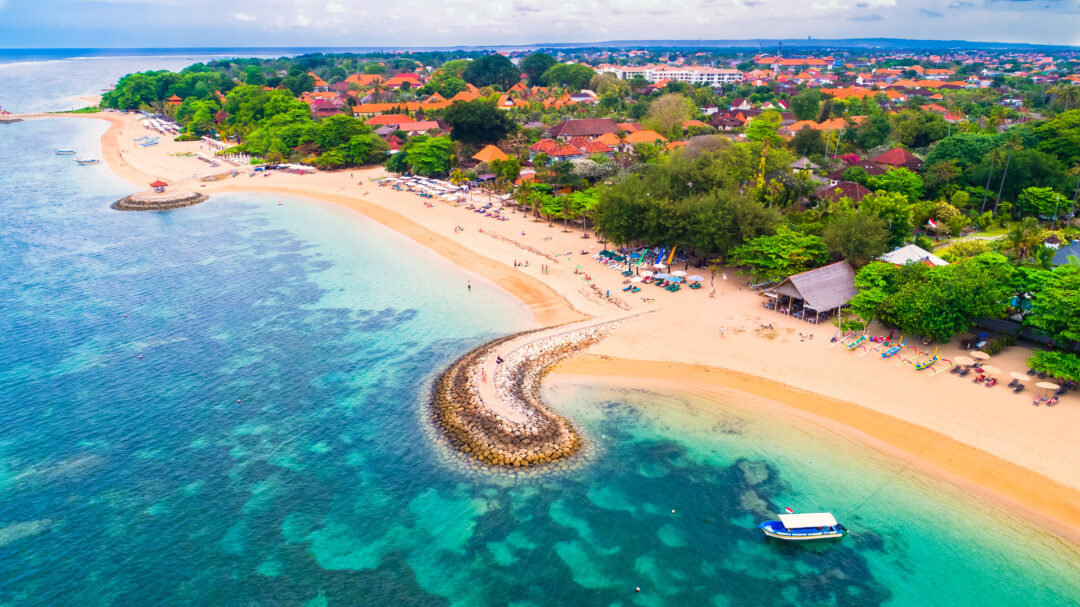 Being in the Northern hemisphere can leave you dreaming of a winter suntan. The Southern hemisphere can provide you with this between December and March. Indonesia's Bali is an island surrounded by coral reefs. Beaches in the south tend to have white sand while those in the north and west have black sand due to the island being volcanic. Here you can find rolling rice paddies, secret waterfalls and monkey forests. It's a paradise that's been long visited by it's Australian neighbours. The flights may not be cheap, but accommodation and food can be found at bargain prices due to the local currency not being as strong as the pound.
Unfortunately, flights to Bali from the UK are not direct. Meaning overall travel time can vary. The shortest being around 17 hours, stopping in Dubai.
5. Fiji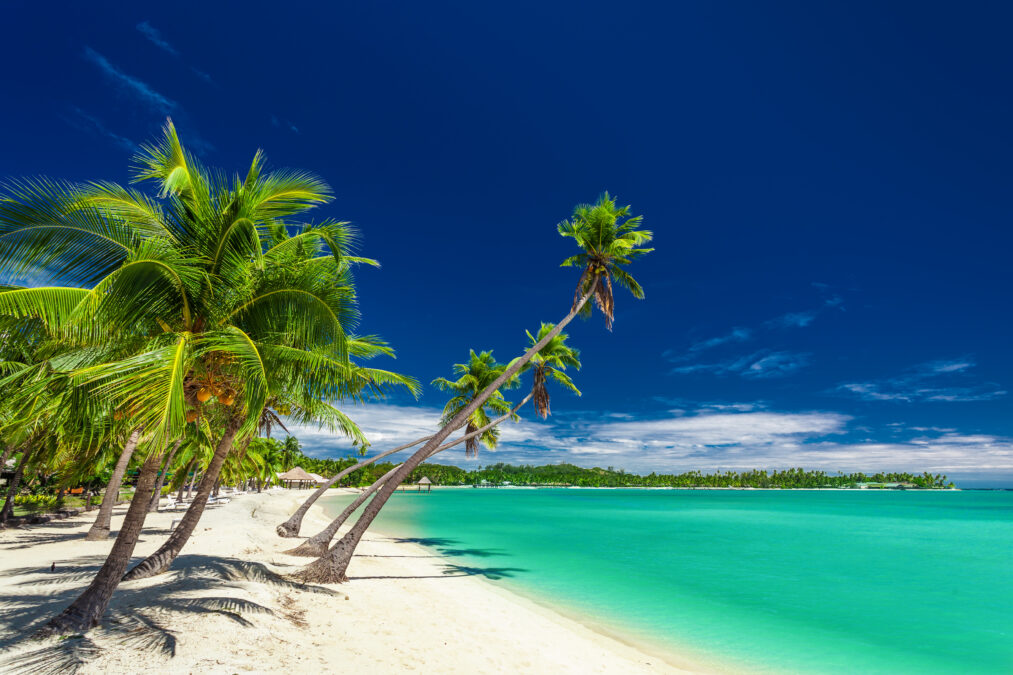 For a true Pacific paradise, Fiji is a dreamy choice. The tropical marine climate means the warm season is from November to April, and the cooler season lasts from May to October. With the average low being 22 Degrees Celsius, that's a fantastic temperature pretty much guaranteed for UK visitors. According to experts Lonely Planet: "Dazzling sands, perfect palm trees and waters so blue they glow – Fiji's beaches are legendary."
The country has opened back up post covid with a focus on tackling climate issues. Giving tourists the opportunity to help preserve the environment they are visiting. Some resorts offer coral planting, turtle nest guarding as well as monitoring the whales and dolphins.[4]
There are no direct flights from the UK to Fiji. Flights from London usually stop in Los Angeles and the total travel time equates to just over 24 hours.
6. Koh Phi Phi, Thailand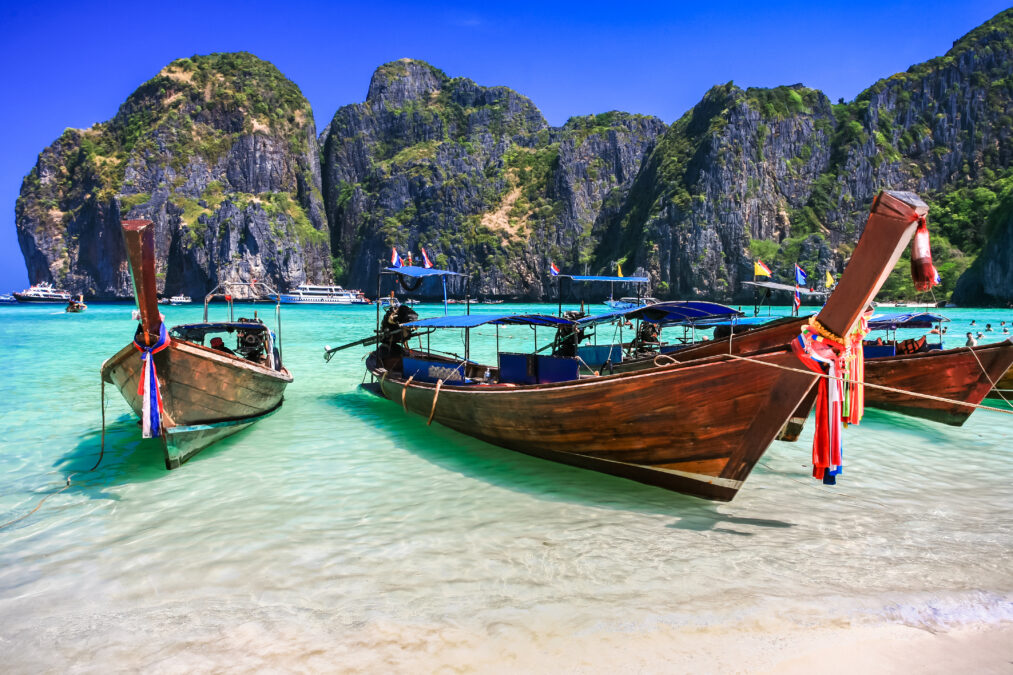 If you've ever watched the film 'The Beach', you'll recognise Thailand's Ko Phi Phi – namely Maya Bay. The film gave it 'bucket list destination' status and rightly so.
Ko Phi Phi is made up of two separate islands. The more raucous party island is Phi Phi Don. Here you can expect beach parties and bars on the soft sand. On the smaller Phi Phi Leh there are no hotels, and you can only visit by a day or sunset cruise. It has curved coral reefs and crystal blue waters. Both Islands peak in a mountainous jungle and jagged cliffs.
The best way to get to the island is to fly direct from London to Phuket which on average is 11.5 hours, followed by an hour long ferry to the island.
Need a hand packing? Check out our blog on Top 10 holiday packing hacks.
Don't forget travel insurance if you are planning on going away!
Get a quote now
---
[1] Cancún and the Riviera Maya: The perfect long weekend – BBC Travel
[2] https://www.climatestotravel.com/climate/saint-lucia
[3] 25 Things You Should Know About Miami | Mental Floss