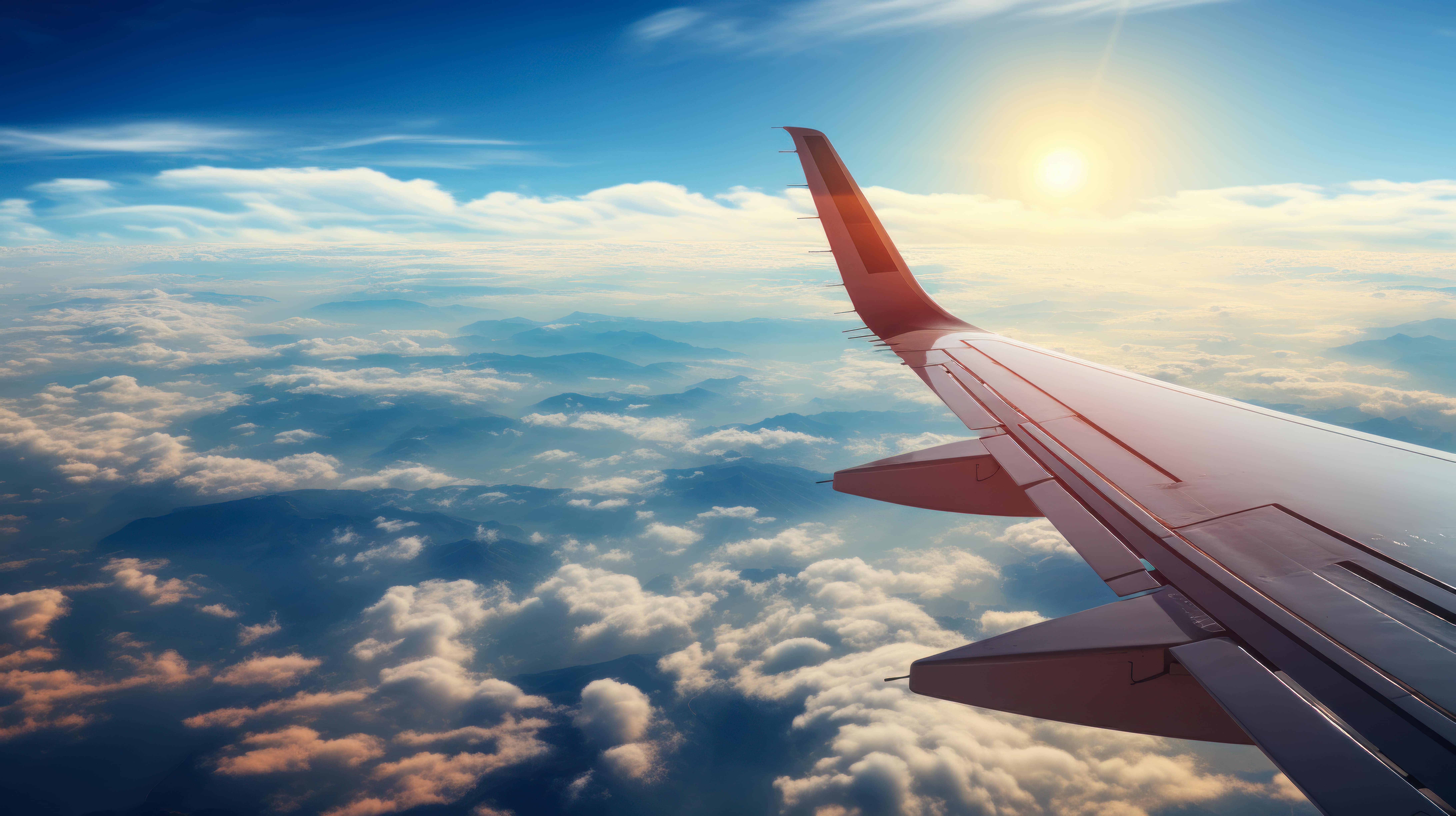 5 of The Best Budget Winter Sun Holidays
Want to escape the cold but need to save money on your winter getaway? You don't need to break the bank to enjoy a budget-friendly trip to sunnier destinations. Find out where to search for affordable options, with 5 of the best budget winter sun holidays we've found.
Whether you are heading to the slopes to ski or to the beach for some sun, make sure you remember to pack your travel insurance.
GoSkippy gives you access to a panel of insurers so you can compare quotes and choose the travel insurance policy that suits your individual needs and budget. Our insurance can protect a 7-day trip from as little as £6.96*


1. Lanzarote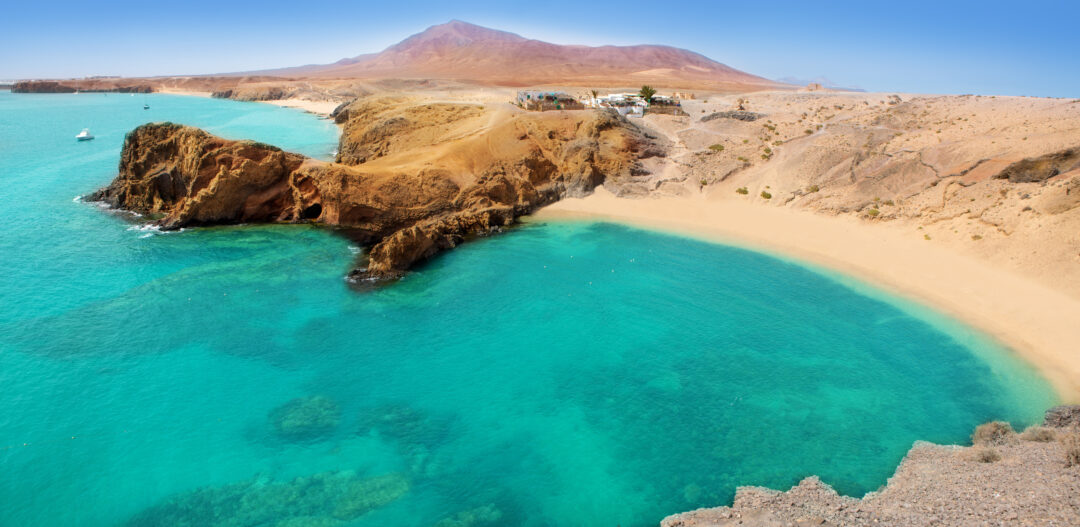 Average flight time: 4 hrs 20 mins
Average high temperature: Around 22c
Explore this unique island and its stunning scenery. Lanzarote's natural beauty and sunny winter days make it a top winter sun holiday destination. Plus it's affordability is a pleasant surprise. Enjoy the golden beaches of Puerto del Carmen and Playa Blanca year-round or try your hand at water sports at Playa de Famara.
But Lanzarote offers more than beaches. Don't miss a trip to Timanfaya National Park's Fire Mountains for surreal landscapes. If you need budget travel, Lanzarote's bus network is convenient, and you can save 10% on fares with a travel card.
2. Andalusia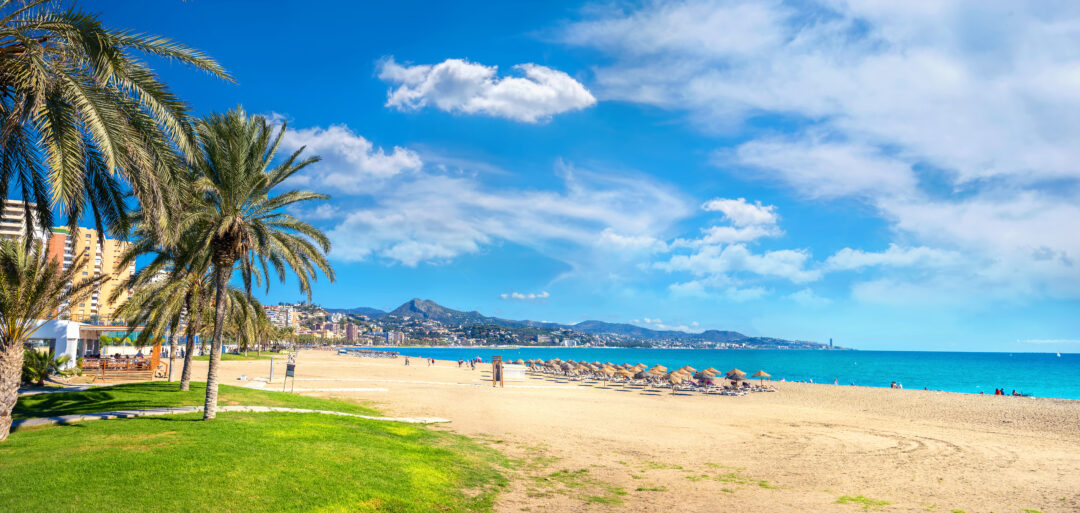 Average flying time: 2 hrs 45 mins
Average high temperature: Around 16c
Andalusia, in southern Spain, is famous for its captivating flamenco music and delectable tapas. With an average of 320 sunny days each year, you're guaranteed pleasant winter weather.
Explore Almeria, home to Europe's unique tabernas desert, and Malaga, a coastal gem with Picasso museums and affordable beachfront hotels.
Inland, you'll discover even more budget-friendly options, where orange trees bloom and clear blue skies grace cities from Seville to Granada.
Looking for a bargain meal? Keep an eye out for "menu del dia" offers at restaurants, providing a starter, main course, small dessert, and a drink for under £15.


3. Tenerife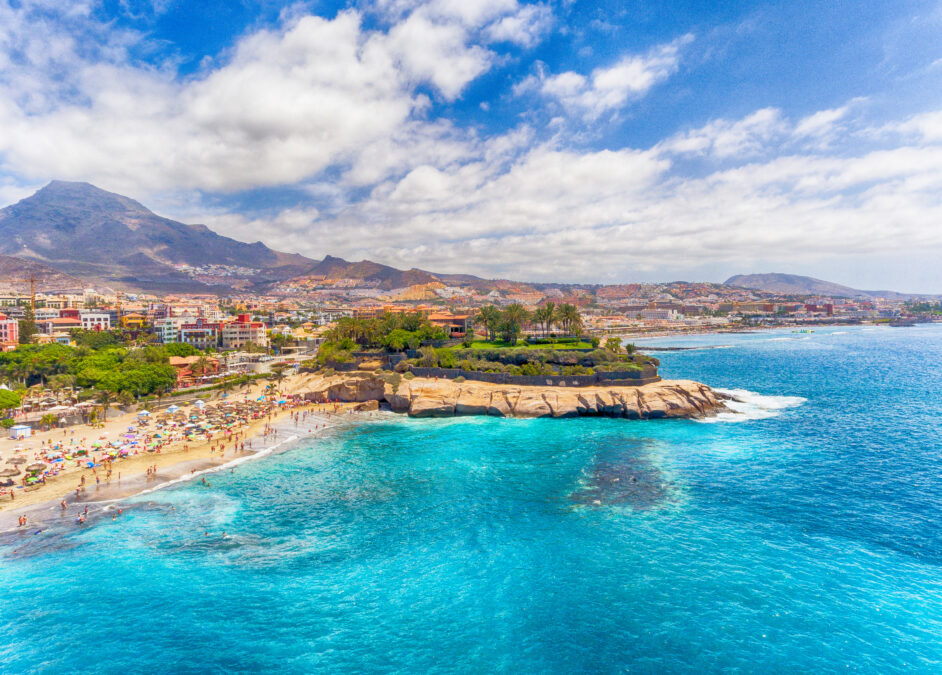 Average flight time: 4 hrs 25 mins
Average high temperature in winter: Around 23c
Enjoy an affordable winter escape on Tenerife! Tenerife, a classic winter sunspot, offers consistent sunny weather and activities like the February Carnival, catering to various budgets.
Winter in Tenerife is calm and mild, with temperatures comfortably warm compared to the UK. You can easily still relax on the island's stunning beaches during winter.
Need some adventure? Explore Spain's highest peak, Mount Teide, in the UNESCO protected national park. Take the cable car for a fantastic panoramic view or opt for a hike to save money and savour the fresh mountain air.
Want some culture? Visit museums on Sundays when entry is free.
4. Fuerteventura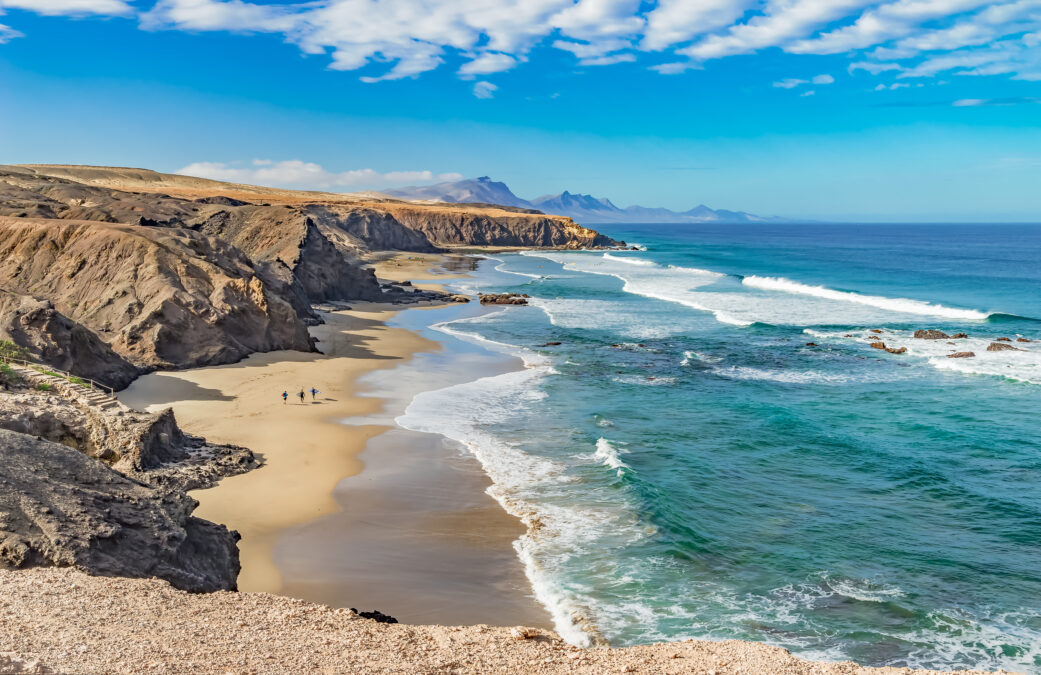 Average flight time: 4 hrs 15 mins
Average high temperature in winter: Around 22c
What can you expect in Fuerteventura? Picture great weather, budget-friendly options, and beautiful sandy beaches. The island also offers a vibrant water sports scene, thanks to its strong offshore breeze. Feel adventurous? Try surfing, windsurfing, kiteboarding, and more during your winter getaway. Make sure you get the right travel insurance for a sports holiday.
For the best places to stay, Corralejo and Costa Caleta, the larger resorts, are top choices. If you're flexible with travel dates, you can snag fantastic winter deals here.
If you're in need of a cheap day activity – winter swimming is a delight. Pack a picnic and head to beaches like Playa la Guirra or Playa del Moro for an affordable and enjoyable day out.



5. Cape Verde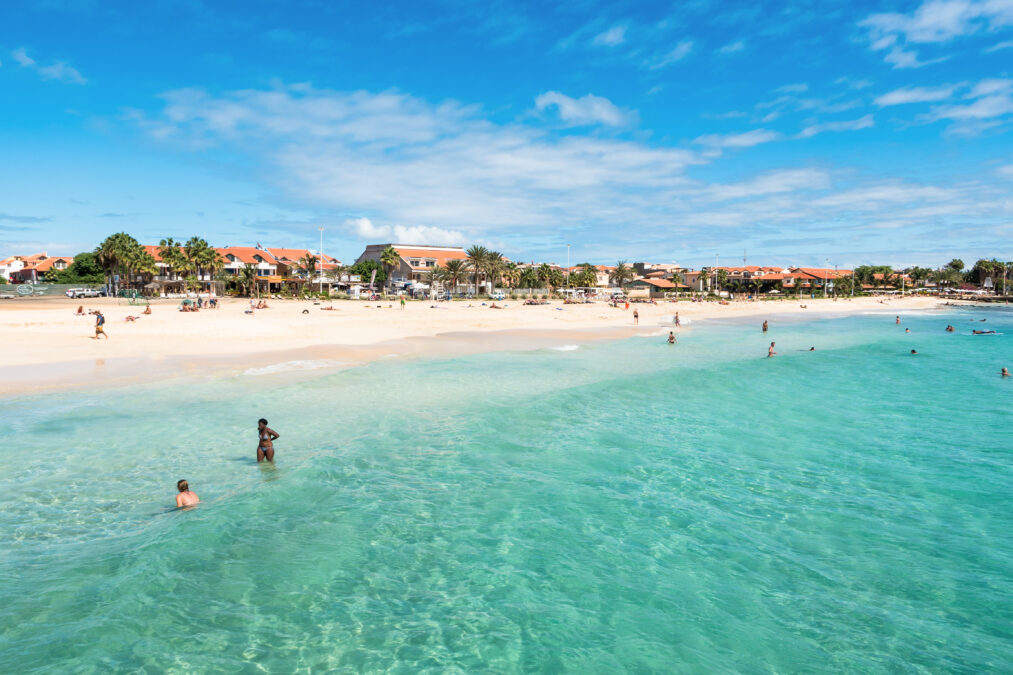 Average flying time: 6 hrs
Average high temperature in winter: Around 26c
Explore Cape Verde's rich culture and affordability on your next trip! Dubbed the "African Caribbean," Cape Verde offers a fantastic Barbados-like vacation experience at a fraction of the cost.
Beyond the obvious attractions of stunning beaches and turquoise waters, Cape Verde's unique blend of Portuguese, Brazilian, and African influences make it a captivating destination.
Boa Vista and Sal, the primary holiday islands, still retain their "off the beaten track" charm, especially among British travellers. You can enjoy activities like surfing, ocean fishing, and kitesurfing.
This music-loving nation hosts vibrant fiestas for various occasions, and many of them are free.
Want to learn more about holiday budgeting? Check out our blog on how to snag the cheapest flights!
Remember if you're jetting off, it's important to have travel insurance. Our Travel Insurance Covers
24-hour medical emergency service
40 plus activities included for free
Up to £15 million medical cover
Up to £3000 baggage cover
Cancellation cover up to £12,500 per person
Get a quote today from GoSkippy
*Based on Avion Bronze (lowest premium) for a 35 year old, 7 day trip to France with no medical. Discount code GS10 – offers 10% discount on any travel insurance purchase – expires 31st December 2023, this can be used online or over the phone.