Making a claim is easy. Read on below to find out more about how to make a claim.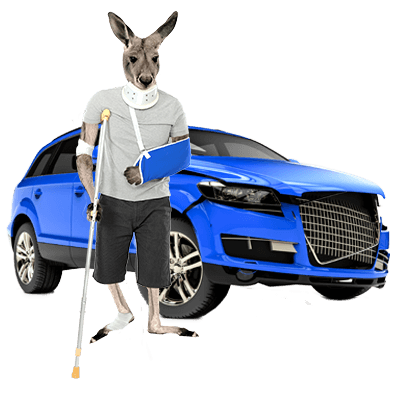 How to report a new claim
To report an incident please call us using the numbers provided or fill out the online form below. Even if you don't intend on claiming yourself it is important that you notify us of any incident that you are involved in.
Report By Phone
GoSkippy Car: 0344 840 9503
GoSkippy Van: 0344 840 9504
GoSkippy Bike: 0344 840 9505
Damaged your windscreen? No need to complete this page or go on your portal. You can make a claim quickly and easily by just calling us on 0800 011 6609.
What should you do if you've had an accident?
It's very important you contact us as soon as possible and when it is safe to do so
Remain calm
Don't accept liability
Exchange details with the other party (including names, phone numbers and address, make, model and registration number of the vehicle, and details of their insurance company).
Take down details of any witnesses or police officers that attended the scene
Take photos if you can
Report your claim online
You can advise us of your claim details quickly and easily by completing and submitting the claim form below. This will allow us to log your claim and get to work for you.
Can you call us instead?
Of course you can. Please contact our Claims Team 24/7 to report a new claim on 0344 840 9503 for car claims,0344 840 9504 for van, and 0344 840 9505 for bikes.
It will speed up the process if you have your policy details and incident details to hand.
To discuss an existing claim call the number(s) below during our office hours of 9am – 5:30pm Monday to Friday:
What happens next?
GoSkippy is committed to providing excellent service, as is our partner company Somerset Bridge Insurance who handle our claims. We take all claims seriously and once submitted your form will be reviewed by one of their experienced claims handlers who will be in touch within the next business day to discuss your claim and advise on how it will proceed.
We understand that making a claim can be a stressful time so will always look to keep you fully informed, but if you have any questions please contact us and we will be happy to assist you.
Frequently asked Questions
If you have any questions about GoSkippy, claims in general, or your policy, please see our most frequently asked questions.
Write to us
If you would like to write to us, please use the following address. And remember to include your full details, including your name, address, contact numbers, policy details, and details of the incident:
Claims Dept
Floor 1,
2 St James Gate,
Newcastle upon Tyne,
NE1 4AD
Need to make a Home Insurance claim?
You will need to contact your insurer direct and will find the relevant telephone number for claims on your policy documents. If you don't have these to hand we have them available for you here.
Report By Phone
GoSkippy Car: 0344 840 9503
GoSkippy Van: 0344 840 9504
GoSkippy Bike: 0344 840 9505
GoSkippy 4 Business: 0344 776 9391