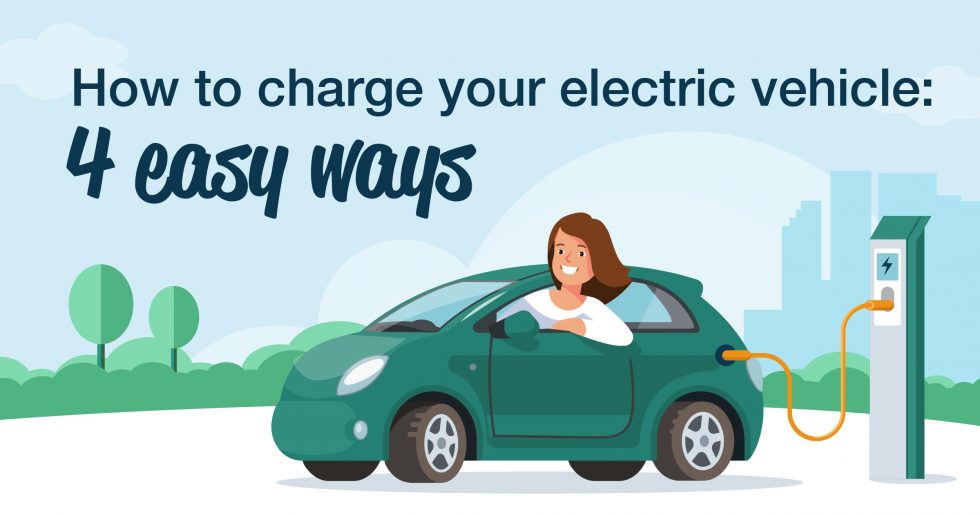 How to Charge Your Electric Vehicle: 4 Easy Ways
According to our customer research, what's stopping most of you making the switch to an Electric Vehicle (or EV for short) is how and where to charge your vehicle. If you want to be a greener driver but are confused about charging, then we've put together this easy guide to charging your EV or hybrid vehicle.
Firstly, instead of going to a petrol pump, you'll need to plug your car into a charging point instead. Just like with your mobile phone, most owners will charge their car when they park somewhere and leave it to 'top up' the battery. There are four easy ways to do this:
1. Charging your electric car at home
When you have off street parking, the best way to charge is to have a home charger installed. This is different to the normal 3-pronged plug you would use at home. Most home chargers have a cable attached, which you just plug in to start charging.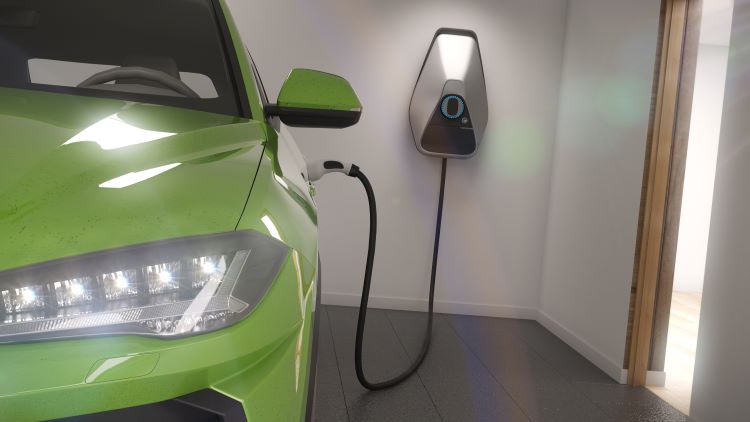 This will give you much faster charging speeds than a regular household plug and you can leave it overnight.
Home charging units are preferable to a normal plug because they have built in safety features, to give you the most protection. You can also attach them to Wi-Fi, giving your vehicle 'over the air' system updates and other smart features.
You can also use your standard 3-pin plug at home; however, it will take longer and doesn't have the safety features of a dedicated home charger.
2. Charging at a public rapid charging point
If you need to charge on the go, or run out of charge unexpectedly, you can use a public charger. These points are also known as 'rapid chargers' or 'ultra rapid chargers' and will charge your car quicker than a home charger.[1] You can find these in many places, like public car parks, gyms, cinemas, or supermarkets.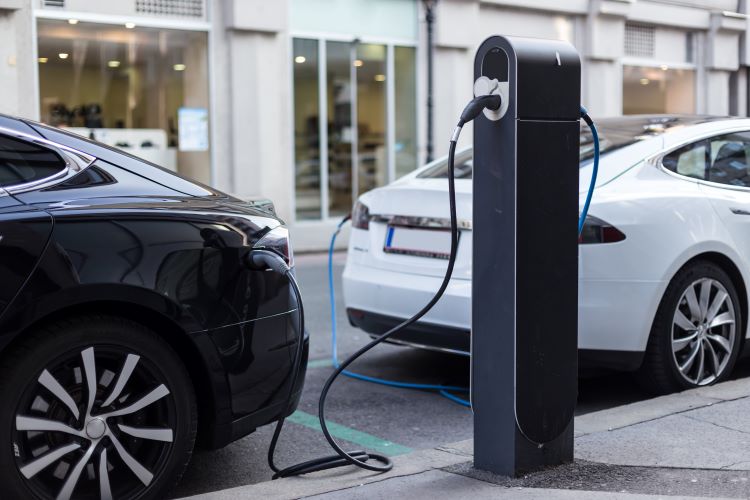 Some people are worried about finding these, but with some research online or a free app you can locate chargers along your route.
These points aren't meant to fully charge your car, although you can. They are just to give it the top up you need to get to your destination.
To use them, you'll need a contactless credit or debit card, or to download an app and will need to bring your own charging cable to use.
3. Charging at a service station
On a long distance journey, you can usually find a charging point at a normal service station (again, you can use the apps above to help you find the nearest).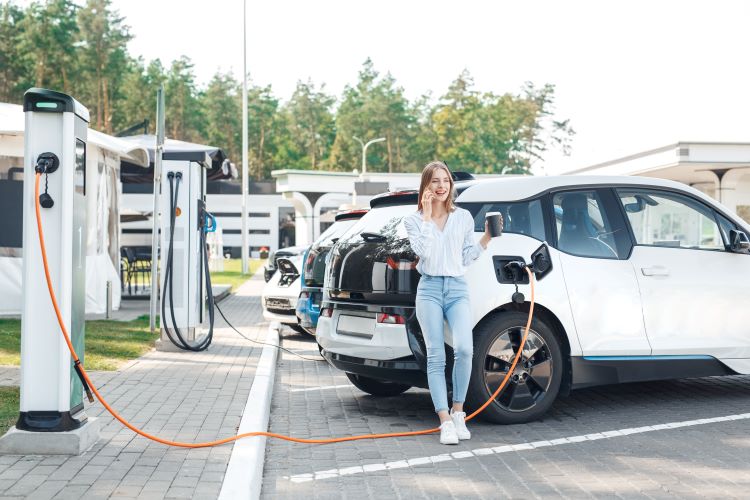 These chargers are high-power rapid chargers and will need to be paid for. They come with a charger tethered to them, so you don't need to use your own charging cable. They come with a range of chargers to suit most models, so just pick the correct one for your car.
4. Charging at work
If your EV is a company car, or even if you commute in yours, more employers are starting to realise the need for chargers at the workplace. It also adds to a company's green credentials and sustainability targets.
As you leave your car parked while you're working, this is an ideal time to top up your charge. Most workplaces use the same technology as a home charger, so you'll need your own cable and will get the same rate of charge.
This can be accessed via an app your workplace will provide, or you might be able to just plug in and go. This all depends on how your workplace system functions.
With the rise of the electric car seeming unstoppable, it pays to know your options if you choose to make the switch. We hope this blog was helpful – check out our car insurance policy options today!
Disclaimer- Articles are for general information only. Customers should always seek their own independent advice. GoSkippy is not affiliated with the organisations/businesses mentioned and does not recommend or endorse any of the included products or services. For more information, please visit our disclaimer.