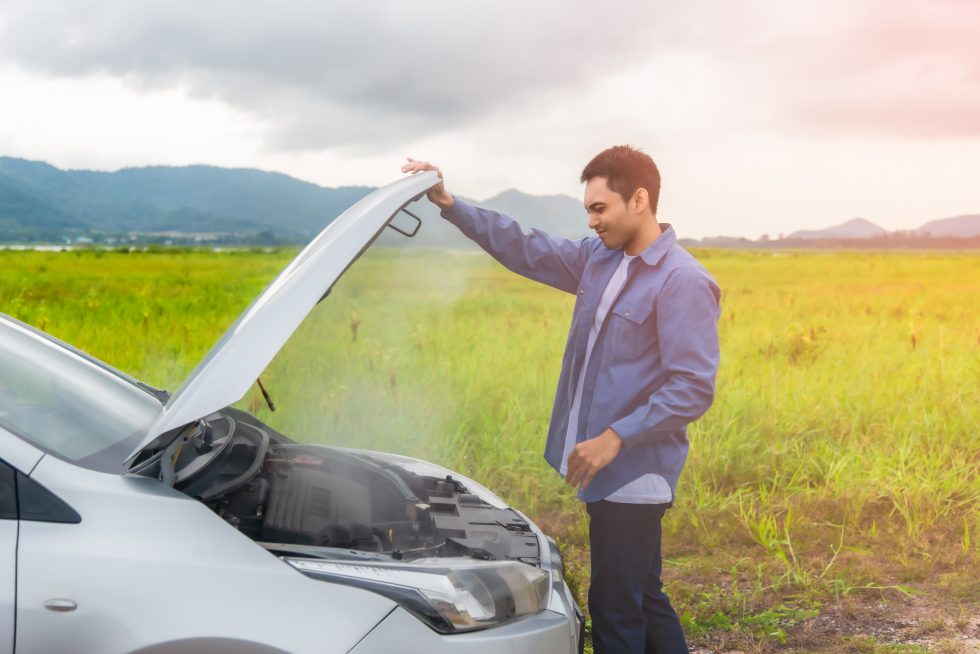 Avoid your car overheating this summer
After an early introduction to summer (with temperatures hitting 21°C in parts of the UK), many people are getting prepared for a potential heatwave. Whether that's getting their gardens BBQ ready or asking "how can I stop my car overheating this summer?".
Highways England state that the summer months are their busiest for breakdowns. This is usually due to engines overheating and tyre problems, with people setting off on their holidays. [1] However, with the rapid weather changes and the sights of snow, there's still time to get prepared. [2]
Here's our top 7 tips to stop your car overheating this summer:
1. Check the engine temperature gauge and coolant level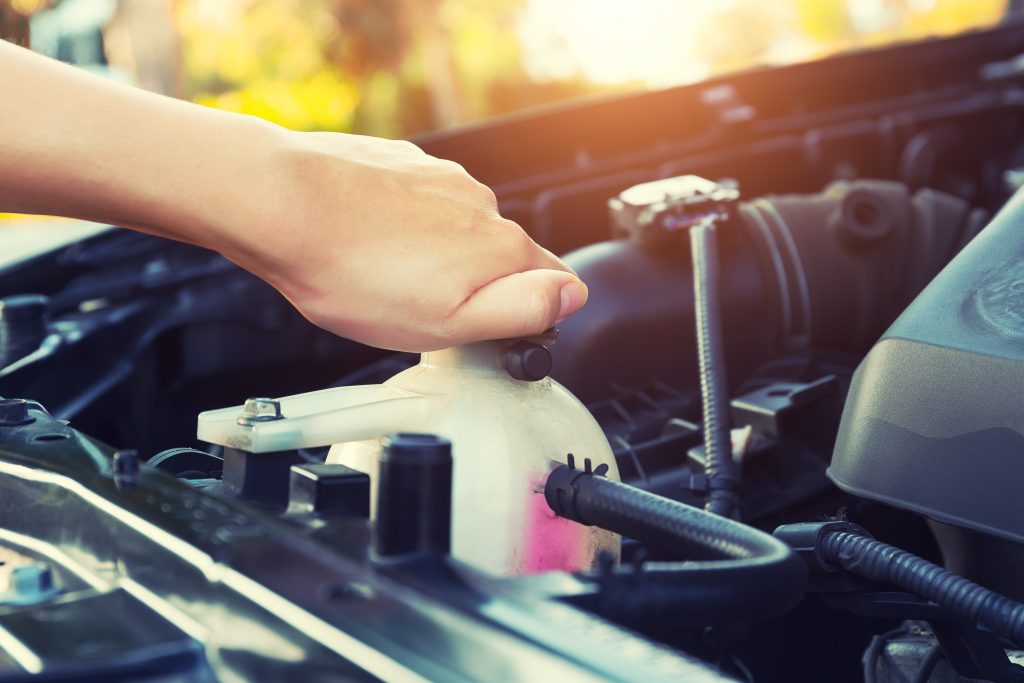 Ensure that the engine temperature gauge is within the normal operating temperature range. If it does start to overheat, pull over safely and take a break to let it cool.
The coolant level in your engine should also be between the minimum and maximum markers. Only check your engine coolant when your engine is off and at a cool temperature. Check your manual for more instructions on exactly how to do this correctly. [3]
2. Park in the shade
Parking your car in the shade to protect your car from the heat. This could be anywhere safe and legal, out of direct sunlight to keep your car cool.
3. Regularly check your tyres
Hot air causes tyres to expand, leading to over inflation and increased friction on hot road surfaces.
Therefore, it's important to regularly check your tyre depths and pressures to guarantee they're in the best condition.
The legal minimum tyre tread depth is 1.6mm through the centre three quarters of the tread width.
You can find the correct tyre pressures for your vehicle in the vehicle handbook.[4]
Check out our blog on car tyres for even more tips!
4. Cover your seats
Darker colours attract the heat while lighter colours reflect it, yet most of our vehicles come with dark seats, which can make it extremely uncomfortable in the summer.
A simple solution is to purchase some light-coloured seat covers to pop on in the summer to keep them cool. This can also keep your original seat covers clean! If the purse strings are a bit tight, a cheaper alternative can be as simple as a light-coloured sheet or blanket. Warning: don't use anything shiny, as this will heat up and make your seats even hotter. [5]
5. Hot surfaces
If you've driven in the summer, you'll know the sizzle of the seat belt buckle catching your legs while you're wearing a pair of shorts.
To avoid hot surfaces, wipe them over with a cold damp cloth to help cool them down before setting off on your journey.
6. Use a windscreen cover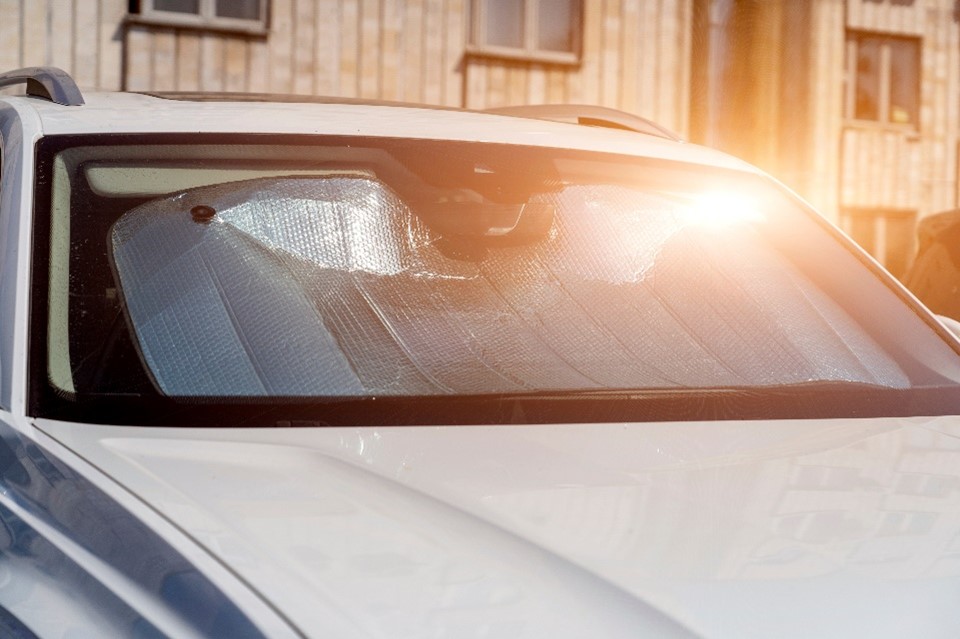 Windscreen sunshades stop the heat from accessing your vehicle. You can buy cheap reflective screens that do the job online or in car accessory shops.
7. Avoid pre-cooling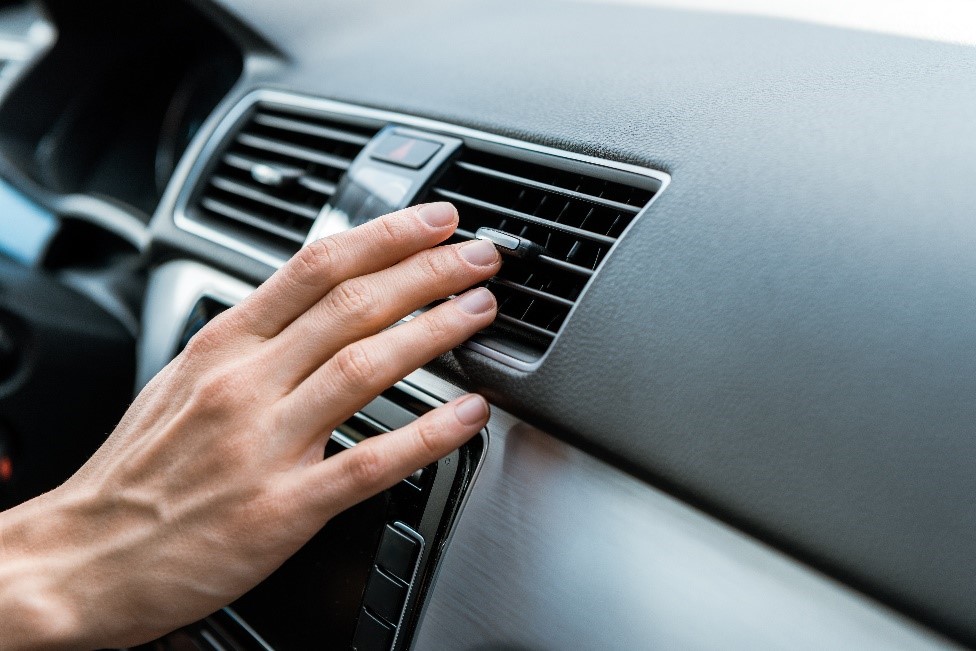 The idea of pre-cooling your car before a you set off sounds perfect. However, it's pretty much pointless when the air conditioning only works to full capacity while the engine is running – as it gets its power from the engine. Doing this can just waste your precious fuel and not make much difference at all to the temperature. [6]
Here at GoSkippy we also offer breakdown cover extensions to our polices, so if anything does go wrong on your summer adventures you're protected. To discuss this, contact one of our advisors on talk2us@goskippy.com or call us on 0344 840 6300.
Found this blog useful? Check out our blog on the new driving rules for 2022.
Staying in the UK this year to appreciate the heatwave? Check out our blog on staycations!
If you're looking for car insurance, get a quote today with GoSkippy!