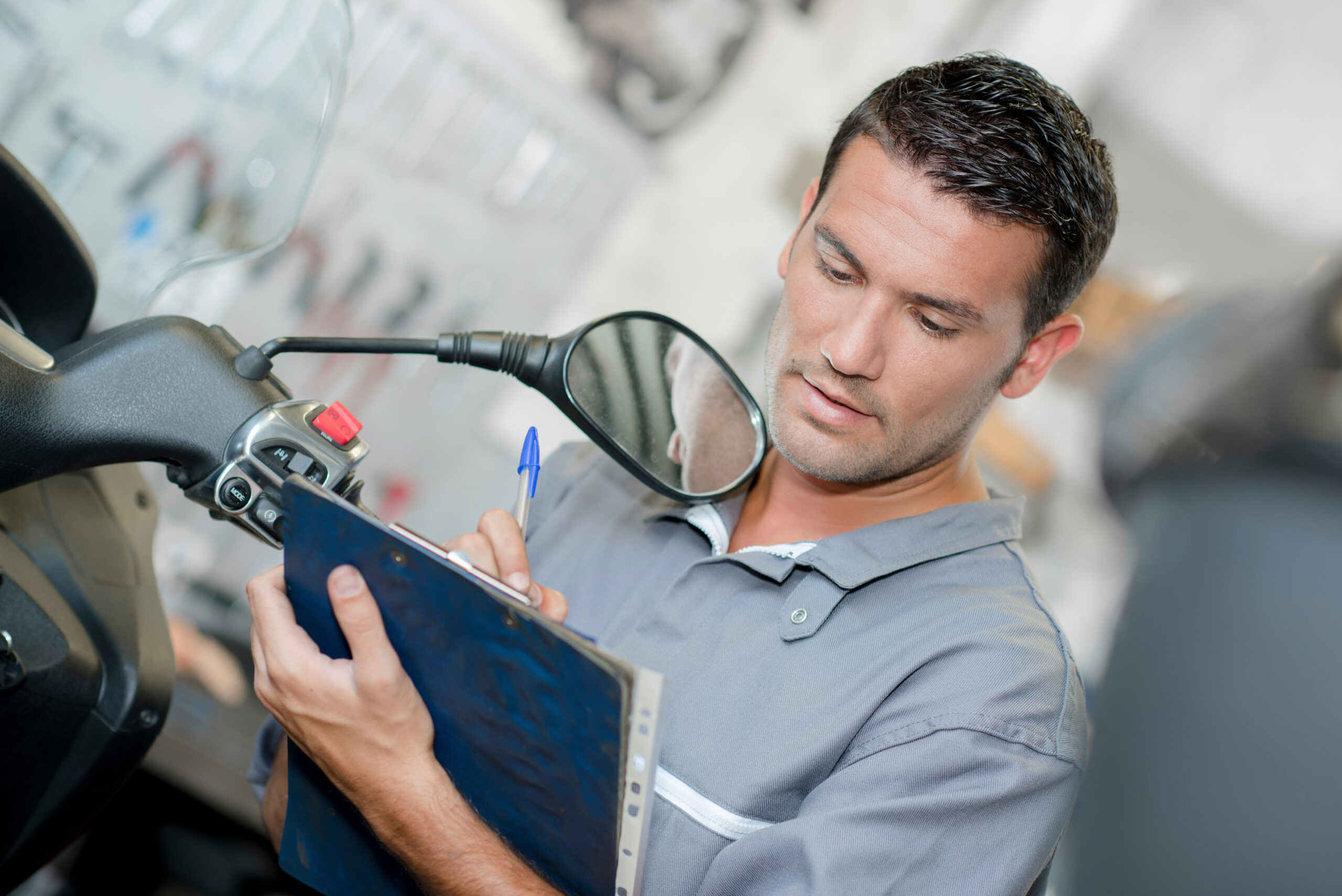 Motorbike MOT Guide: Everything You Need to Know
When it comes to your motorbike being safe and road-worthy, understanding the ins and outs of an MOT is crucial. In this comprehensive guide, we'll break down the essentials of Motorbike MOTs to keep you well-informed and your bike in compliance with legal standards.
And remember to make sure your bike is insured. Head over to our motorbike insurance page and get a quote today!
What is an MOT?
MOT stands for Ministry of Transport which was the original name for the government department that introduced the test back in 1960. Although the department's name has since changed to the Department for Transport, the term "MOT" has stuck. The primary purpose of MOTs is to guarantee that your vehicle adheres to road safety and environmental standards.[1]
Do I Need an MOT for My Motorbike?
Just like cars, it's a legal requirement to have a valid MOT certificate for your motorbike to prove it meets the legal standards. Riding your motorbike without a valid MOT can lead to prosecution and hefty fines of up to £1000. The only exceptions to this rule are bikes less than 3 years old and those older than 40 years of age (unless substantial changes have been made in the last 30 years).
When Do I Need to Get My MOT?
You should secure an MOT for your motorbike either:
On the third anniversary of its registration.
On the one year anniversary of its last MOT, if it's over 3 years old.
You can easily check your MOT's due date on the government's website. You can renew your MOT up to a month (minus a day) before the certificate expires and still keep the same renewal date.
You can check when your MOT is due here.[2]
How much is a Motorbike MOT?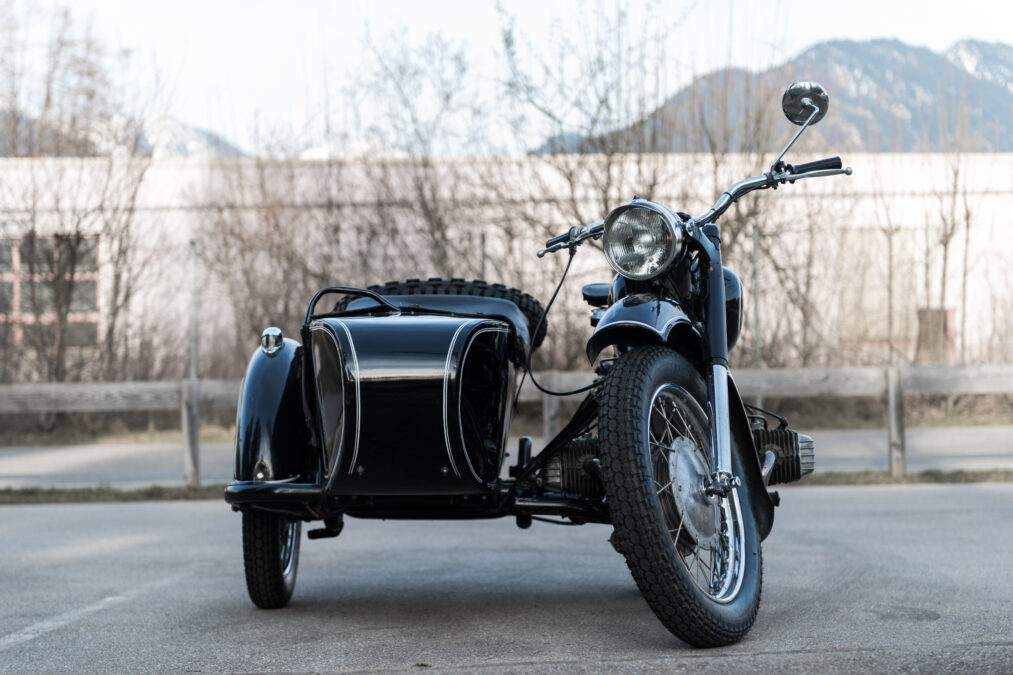 The cost of a Motorbike MOT varies depending on the class of your motorbike[3]:
Motorcycle < 200cc (Class 1): £29.65
Motorcycle with sidecar < 200cc (Class 1): £37.80
Motorcycle > 200cc (Class 2): £29.65
Motorcycle > 200cc with sidecar (Class 2): £37.80
What is tested in a Motorbike MOT?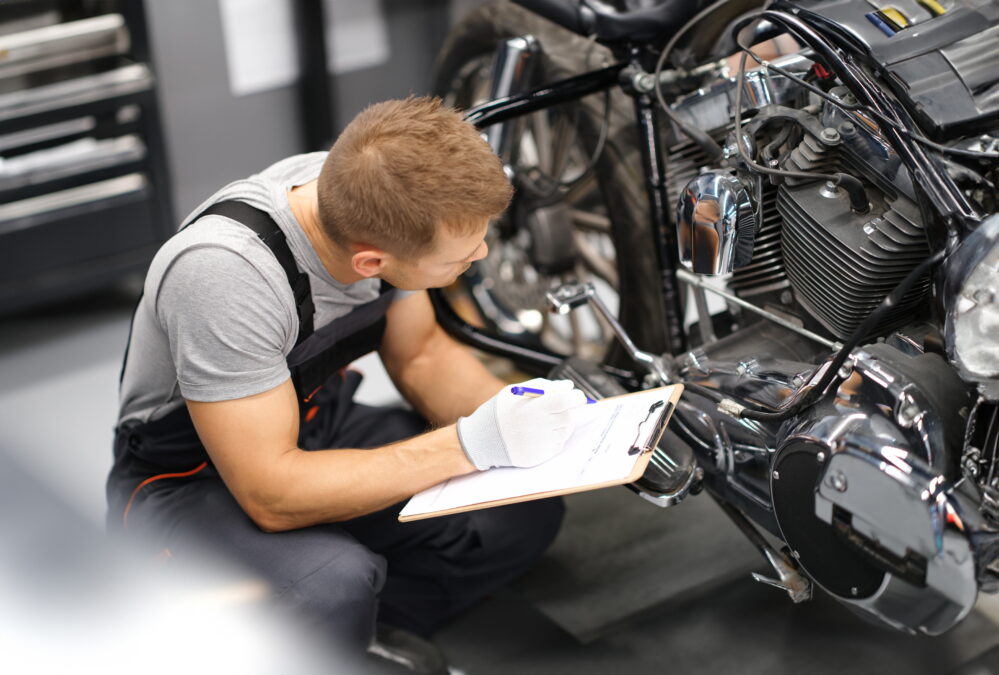 A Motorbike MOT examines vital components of your bike to make sure it's safe and compliant. These include:
Lights: Inspection of light condition, secure installation, correct colours, and headlamp aim for optimal visibility.
Steering and Suspension: Assessment of steering and suspension components for proper function and security.
Wheels and Tires: A thorough examination of wheel and tire condition, size, fitment, tread depth, and valve condition.
Frame: Inspection for cracks, distortions, and corrosion that may impact safety.
Braking: Evaluation of brake condition, efficiency, and control.
Exhaust and Fuel Systems: Checking for exhaust system security, noise levels, and fuel system component leaks.
Seats: Checking of secure seat attachment.
Wheel Alignment: Assessment of front and rear wheel alignment.
Horn: Examination of horn functionality and suitability for the vehicle.
Registration Plate, Vehicle Identification, and Frame Number: Ensuring the presence and legality of these components.
Drive Chain and Sprocket: Inspection of chain tension, wear, alignment, sprocket condition, and chain guard security.
Throttle: Verification of correct throttle operation.
Clutch Lever: Inspection of the clutch lever to ensure it's in proper condition for use.
Footrests: Verification of the presence and secure attachment of footrests.
Sidecars: Assessment of sidecar attachment, suspension, wheel bearings, wheels, and tires, as well as wheel alignment, light condition, and tire condition.
In addition to an MOT, your motorbike must also be registered with the DVLA, taxed, and insured to at least third party when on the road.
If you want to learn more about the essentials you need to get riding, check out our motorbike essential checklist.
Don't forget to ensure your motorbike is insured to protect you and others on the road. For a quick and reliable bike insurance quote, head to our dedicated bike quote page. Get a quote today to safeguard your rides.
---
[1] Getting an MOT: When to get an MOT – GOV.UK (www.gov.uk)
[2] Getting an MOT: When to get an MOT – GOV.UK (www.gov.uk)