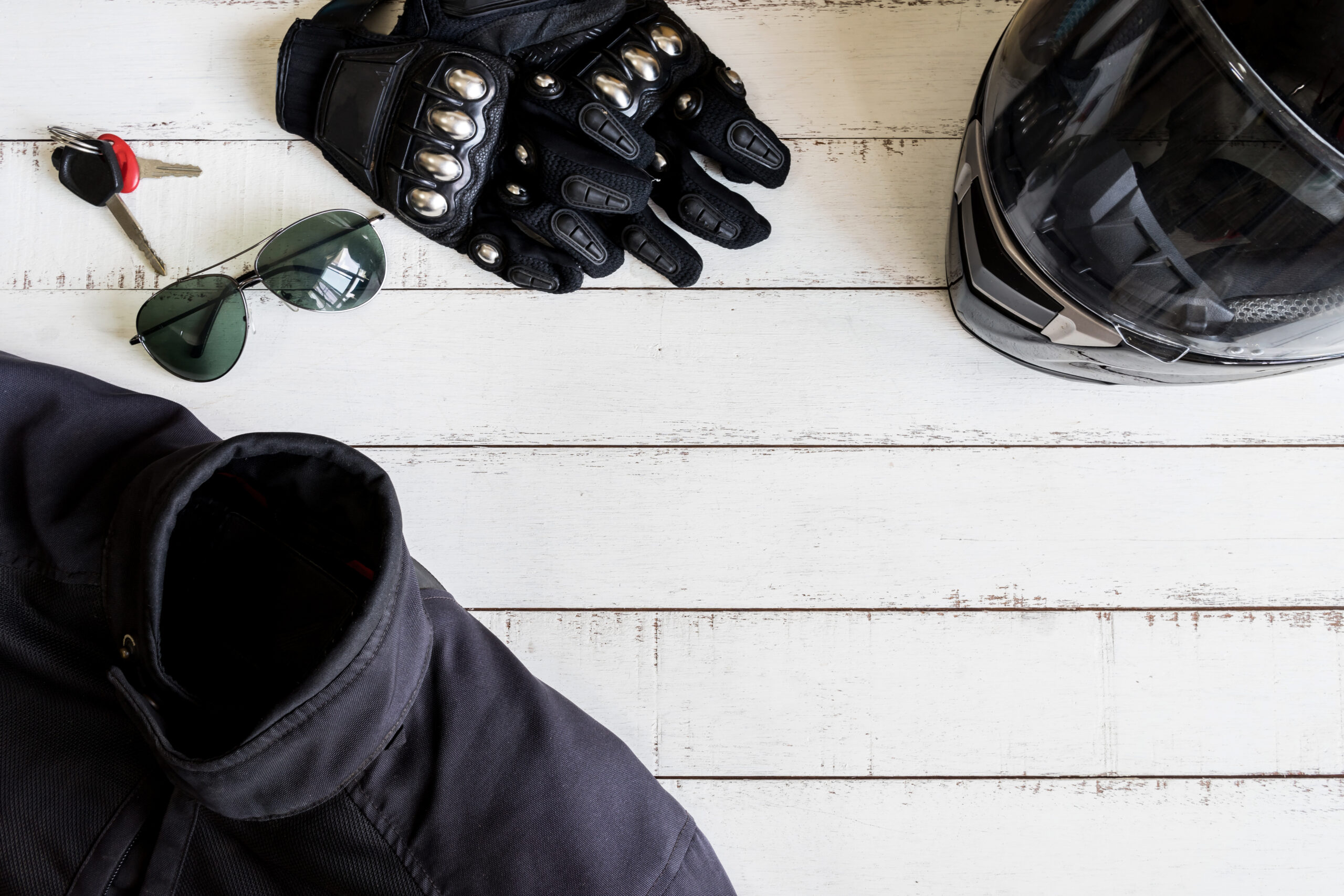 Motorbike Gear Essentials Checklist
Is one of your dreams to own and ride a motorbike? Once you've got your bike, licence, and insurance, you need to pick out your gear. We've put together an essential checklist to make sure you're protected.
1. Helmet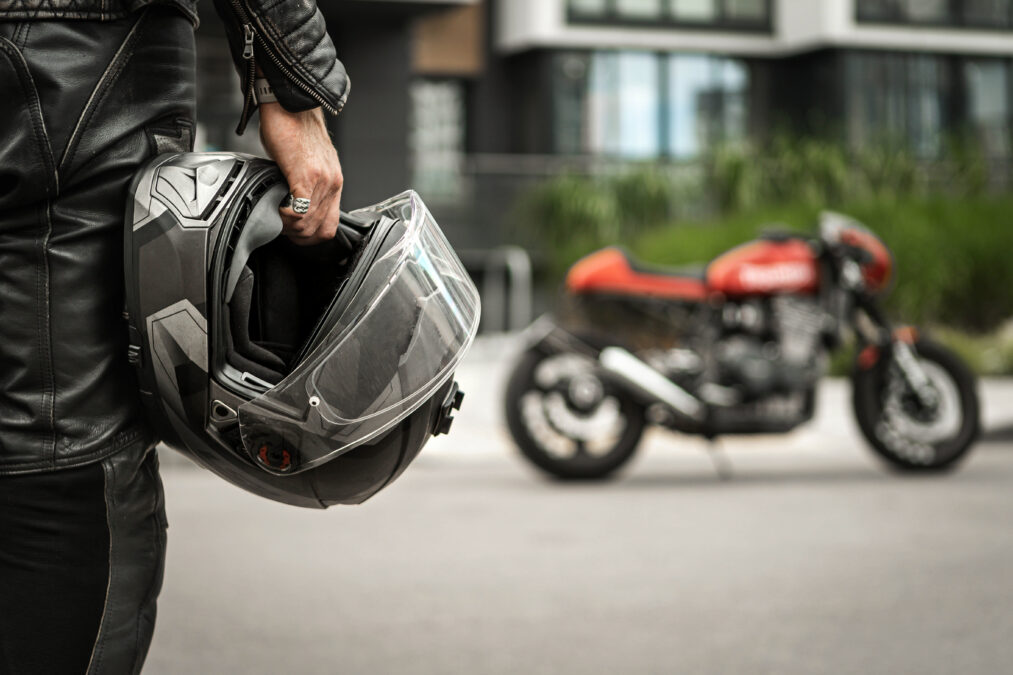 This is one of the most important pieces of gear to wear when riding a motorbike. In fact, it's the law in the UK that anyone riding a motorcycle or moped should wear a safety helmet that meets the following standards:
British Standard BS 6658:1985 and carry the BSI Kitemark
UNECE Regulation 22.05
A European Economic Area member standard offering at least the same safety and protection as BS 6658:1985, and carry a mark equivalent to the BSI Kitemark
For more information on approved helmets and how much protection they offer check out the SHARP [1] website.
It's also important you get a helmet that fits you correctly, so the helmet can do its job to the right standard. When buying from a reputable retailer you can usually have the helmet professionally fitted to make sure it fits correctly.
You should always replace your helmet after having an accident, even if it looks like there isn't any damage. Helmets can take a lot of impact during accidents and therefore their safety features degrade over time.
Even if you haven't had an accident, a helmet should be replaced every few years to make sure it's still safe.
Even though it's tempting to save money, this is why you shouldn't buy a second hand helmet, as you don't know its history. It could have already taken impact from an accident, or it could no longer be up to the correct safety standards, putting your life at risk[2].
2. Jacket
A leather jacket isn't just for style, a leather jacket is actually another protective piece of clothing to help prevent road rash in the event of an accident. Road rash is Road rash is type of friction burn or skin abrasion that happens when a rider comes off the bike and scrapes their skin against the hard road.
However, leather jackets aren't the only option available to keep you protected as a biker. Armoured jackets are also a great option. This is because the jacket has fitted armour protection designed to absorb the energy from an impact, stopping it being passed on to you. You can get jacket with armour that protects your shoulders, elbows and even back protection.
A waterproof jacket is also recommended for motorcyclists. Remember biker's do not have shelter from the rain like a car so without a waterproof jacket you could get very wet and become uncomfortable on your journey.
3. Trousers
Just like the jackets, special trousers for riding are just as important. You'll need abrasion-resistant trousers to reduce the risk of road rash. If you happen to come off your bike when wearing your day-to-day jeans, the denim could wear through in an average of half a second of making contact with the road. Whereas specialist biker trousers are designed to withstand contact with the road a little longer.
It's also worth investing in trousers with armour protection, similar to the jackets, these could offer protection for your knees, hips and even coccyx.
4. Gloves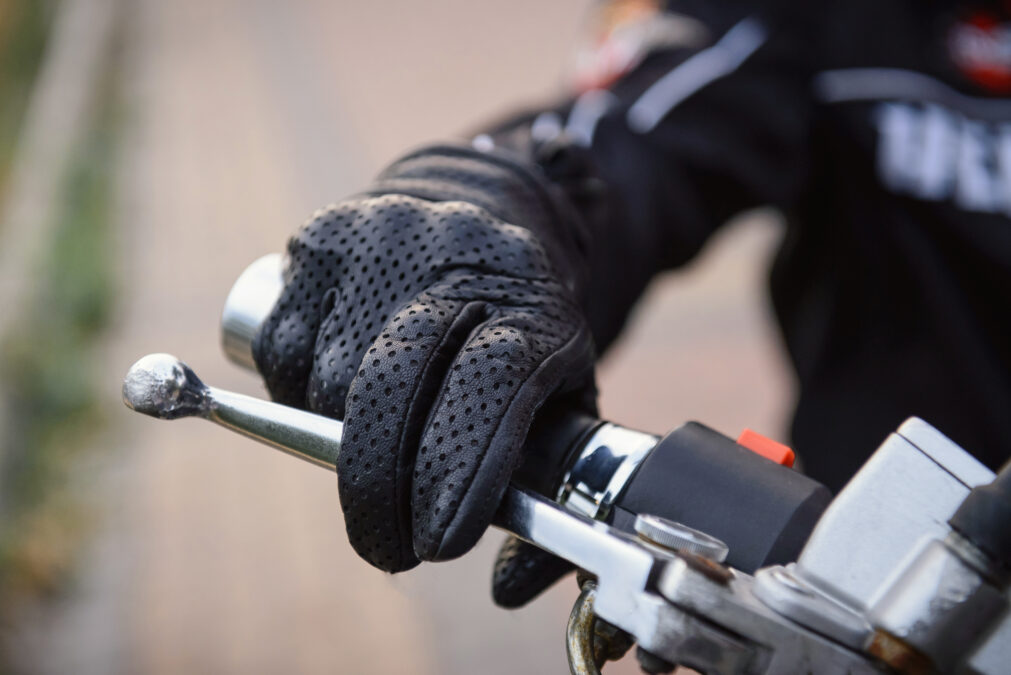 Just like your arms and legs, your hands are also at risk to road rash. Especially as the first thing most people do when they fall is put their hands out. The gloves you wear should depend on the type of riding you do. For example, if you're a dirt track biker you'll need a different type of gloves than if you're a road biker.
There are also gloves designed for different seasons, those for summer include mesh to help with airflow while keeping your hands protected.
5. Boots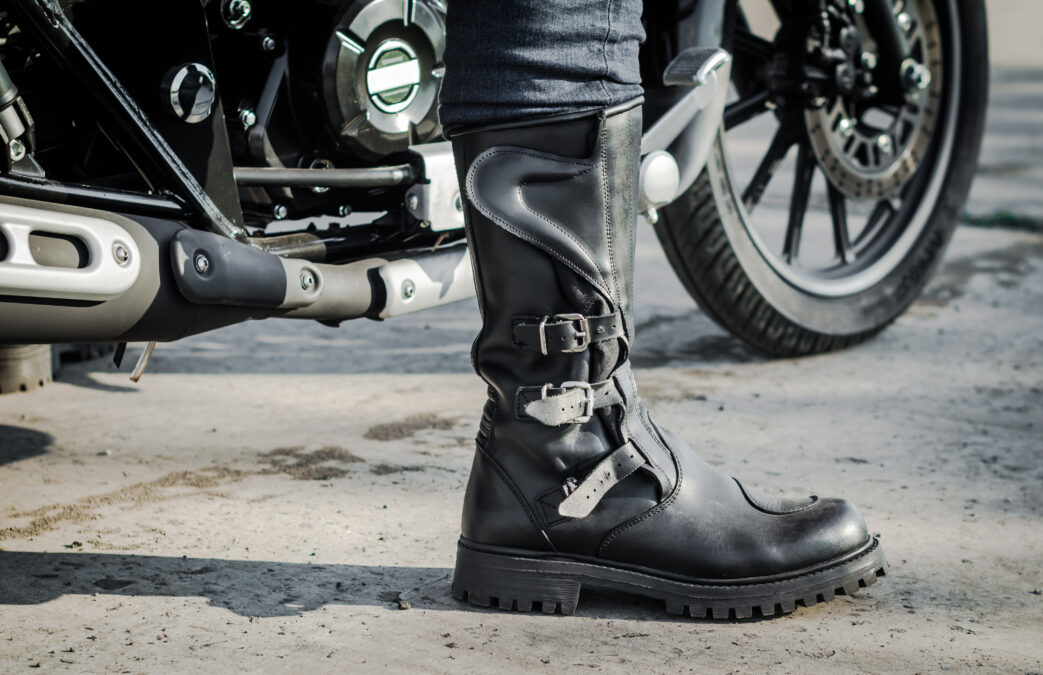 Boots are often overlooked by bikers. Ideally you want something that covers your ankles. Though standard leather boots are fine, by using specially designed biker boots you'll have much more protection.
Specialised biker boots tend to include armour right around the ankle as well as the toes to again take away the impact from your body in the event of an accident.
Its also worth considering protective clothing that can be adapted for the seasons. For example, removable thermal liners to add in the winter and remove in the summer.
Find out more on how to get ready for bike season here.
Looking for Motorcycle Insurance? Get a Quote today with GoSkippy
---
[1] Motorcycle helmets: the law – GOV.UK (www.gov.uk)