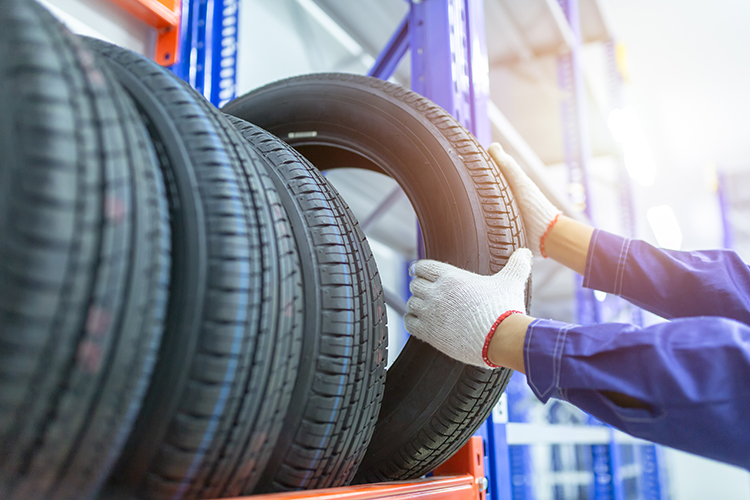 GoSkippy's Guide to Car Tyres
Have you ever been to a tyre shop and had no idea what tyre your car needs? Or what tyre would suit your driving the best? Tyres are arguably the most important part on your car, they can make your car safe or unsafe to yourself and other road users, so it is very important that you they are maintained, and the correct tyres are used.
Before you go to a tyre shop
Before you take your car into a tyre shop you will need to know what size of tyre you require. This may not be something that is ingrained in your memory, but it isn't difficult to find out. You can go onto the DVLA website and enter your vehicles registration; this will offer you a range of suitable tyre sizes. This, however, isn't always an exact match to the tyre you will need. Before ordering tyres or going to a tyre shop double check the size of your current tyre from the number/ letter combination on the sidewall of the tyre.
This number may look like a random selection of numbers and letters, but every part tells you some details about your tyre;
215/ 50R18 92V
Width| Profile | Rim | Load | Speed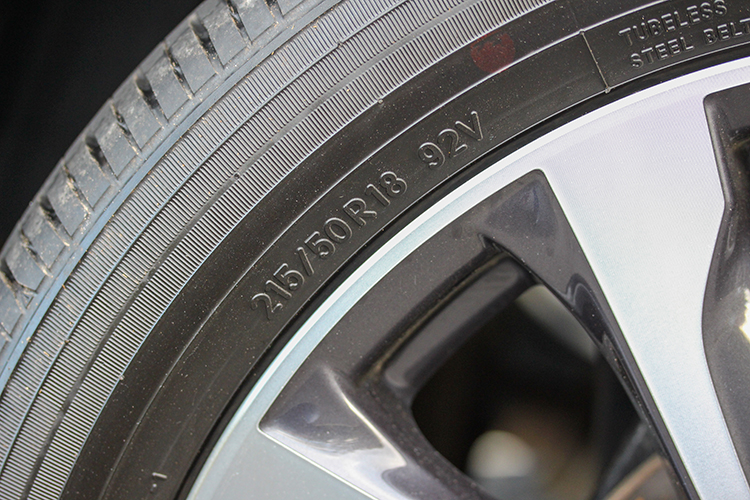 Width- the tyres width in mm
Profile- the tyres side profile as a percentage of the width
Rim- the diameter of wheel the tyre will fit
Load- the tyre loads index
Speed- the max speed of the car, a different letter means a different top speed.
You should also set yourself a budget. Tyres come in three bands, premium, mid-range or budget. Premium brands have their status due to their knowledge of tyres; you will find that the balance of the ride, handling and road noise is better than other bands of tyres. Mid-range tyres can offer more in terms of performance and wear than budget tyres but less than performance, these are suitable for drivers with moderate annual mileage and that drive on both motorways and main roads. Budget tyres are the least expensive type, but the life span of the tyre will not be as long as a higher priced tyre. You will get less miles out of these tyres, so they are not suitable for high mileage drivers. The quality of the rubber will also be lower than the premium tyres, this affects stopping distances too.
After you get new tyres
Once you have fresh tyres you should try to maintain them as well as you can. Not only does this include checking that they don't have any holes or tears in them or that they're bulging but making sure the treads are legal. You can do this by putting a 20p piece into the tread of the tyre. If you can't see the outer rim of the coin than they are legal. If you can see it then you should get a new set of tyres as soon as possible. If you don't feel confident enough to decide this, you can get this quickly checked at a tyre shop. It is also a good idea to check you tyre pressures every couple of weeks and especially before a long journey. You can do this with a tyre pressure gauge and home or at most petrol stations. Your ideal tyre pressures will be in your user manual. If you have any questions about your specific tyre you can contact the manufacture.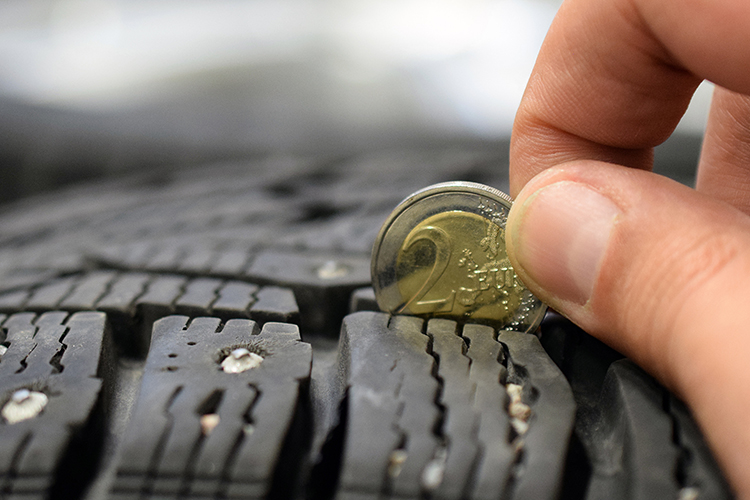 We hope this tyre guide has been helpful for you and you can now feel more confident when purchasing and looking after your tyres.
Disclaimer- Articles are for general information only – customers should always seek their own independent advice. GoSkippy is not affiliated with the organisations/businesses mentioned and does not recommend or endorse any of the included products or services. For more information please visit our disclaimer.