Our business is to look out for your business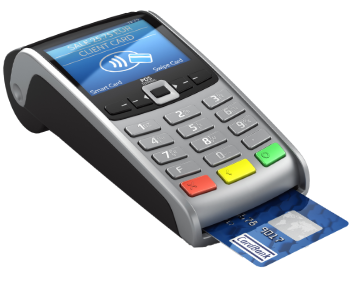 Whether you own a newsagent, a butchers or florist shop, we've got you covered. Here at GoSkippy4Business, we provide tailored polices for every business retailer's needs.
As a broker, we are here to answer your questions and get you the cover you need, at a great price. Don't forget, if you have more than one retail business, we may be able to offer you a discount.
Just give us a call on 0344 776 9390 and we'll give you your best options. Or you can complete a business enquiry form to receive a quote online.
What is Shop and Retail Insurance?
Shop and retail insurance is there to protect your business. There are various situations where it can be used. Whether you temporarily can't trade due to unforeseen circumstances, or your stock is damaged in a lengthy power outage this policy will be there for you. Even if a customer is injured in your store, we've got you covered.
Who needs shop and retail insurance?
There is no legal requirement to have shop and retail insurance. However, having this cover helps protect your business, its premises, contents, and the individuals involved. It covers your employees and your customers.
Will you cover my shop?
This product not only applies to traditional corner shops and retailers. Other small businesses we cover include:
Clothing and shoe shops
Butchers, fish mongers, delis, and bakeries
Bike and cycle shops
Corner shops and newsagents
Flower shops and florists
Budget shops
Grocers and greengrocers
Pet shops
Please be aware we are unable to provide cover for Tattoo parlours or Cosmetic surgery outlets under this policy.
If you have a cafe, takeaway, or coffee shop, GoSkippy4Business can provide cover under Pub and Restaurant Insurance policies.
What level of shop and retail insurance do I need?
Buildings insurance protects the physical structure of your store. It will usually cover fixtures and fittings too, e.g. any built-in items such as the kitchen or the boiler.
If your premises is damaged by fire, flood, riots, explosion, subsidence, storm, or theft, the repair or rebuild costs could be significant. Your building insurance will cover any repair work up to the sum insured, or the cost of a complete rebuild, should the worst happen.
If you want to protect your shop's furniture or appliances, you'd be wise to include contents cover within your insurance. It covers the items you own within the building against damage. For example, if fire destroys the expensive artwork you had on display, this will help to cover the cost of replacement.
Public Liability Insurance:
This covers you for damage, loss or injury to third parties while on your business grounds. For example, if a guest trips on uneven paving while entering your shop.
Add ons:
Every business is unique, which is why we can tailor our quotes to suit your individual demands, including:
Legal expenses insurance – if your business was faced with legal costs, for example, a client dispute, legal expenses insurance will help to cover the costs involved.
Employers' liability insurance – if you employ other people to assist you in your shop, you're legally obliged to have employers' liability (EL) insurance. Should an employee be injured or fall ill on the job, your employers' liability insurance will cover compensation and legal costs.
Why use us?
GoSkippy4business is an insurance broker set up to bring you first class insurance at the most competitive prices we can find. We search a range of market-leading insurers to find you the best deal.