Our business is to look out for your business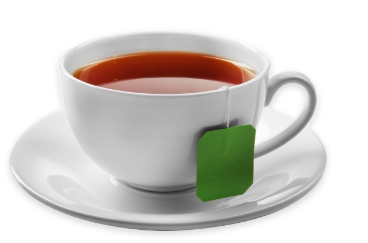 Do you own a pub, restaurant, or takeaway? Maybe it's a traditional public house, a friendly local or a sports bar? Whatever your licensed business is, we've got you covered with our pub and restaurant insurance.
As a broker, we are here to answer your questions and get you the cover you need, at competitive prices. Don't forget to let us know if you have more than one pub or restaurant, as this could get you a discount.
Just give us a call on 0344 776 9390 and we'll give you your best options.
Or you can complete a business enquiry form online and our brokers will get back to you with a quote.
What is Pub and Restaurant insurance?
Pub and Restaurant insurance is a policy type for licenced businesses. This coverage helps to protect business contents, employees and its customers all under one policy. It covers many types of establishments, from a wine bar or a cocktail bar all the way to a tavern, bistro or coffee shop.
Who needs Pub and Restaurant insurance?
Though there is no legal obligation to take out pub and restaurant insurance, all owners should have it and may need it. This is because:
You'll be covered for any accidents or injuries that happen to your guests or employees
It guarantees you can continue to pay outgoings in the event of business interruption
What type of licenced premises does it cover me for? 
From coffee shops to cocktail bars, we've got you covered. Our pub and restaurant insurance covers a variety of business types including:
Commercial restaurant, bistro, big or small
Pub, public house, or tavern
Bars: wine bar, cocktail bar, sports bar
Coffee shop
Food takeaway
What does pub and restaurant insurance cover?
Here at GoSkippy4Business, we offer core cover on pub and restaurant insurance policies, so everyone is covered for the basics. This includes:
Public liability insurance:
This covers you for damage, loss or injury to third parties while on your business grounds. An example of this is if a customer trips on uneven paving while entering your pub and is injured, the insurance would cover you for any compensation you are asked to pay.
Employers' liability insurance:
This is a legal requirement for any business that employs staff to ensure that you are covered in the event of an employee being injured while at work

Pub and restaurant contents insurance:

This protects the contents of your pub against a range of risks, such a fire, theft and flood
Stock insurance:

This covers the cost of replacing your stock if any is lost, stolen or damaged
Business interruption insurance:
If your business has to temporarily cease trading, this will ensure you're still able to pay all outgoings including, rent and wages
This covers you for any losses caused by the damage of glass installations such as windows and doors on your property
This covers you if your company's money is lost or stolen from your premises, at home or in transit
Goods in transit insurance:

Covers items from theft, loss or damage while they are being transported by vehicle from one place to another in the course of business
Personal accident insurance:

This compensates medical costs in the case of injury, disability or death caused by accidents.
Why use us?
We are an insurance broker set up to bring you first class insurance at the most competitive prices we can find.
We search a range of market-leading insurers to find you the best deal.