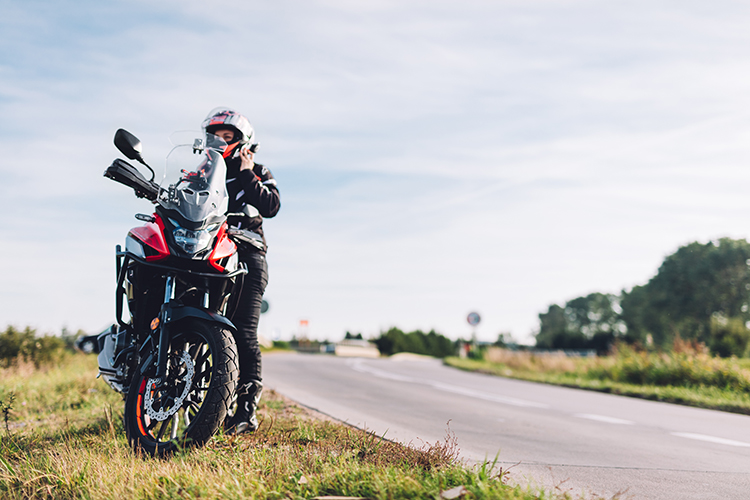 Top 10 Motorcycles of 2020
2020 has been a bit of an odd year, hasn't it? We are living in a time that we are restricted as to what we can go out and do. But the good thing is that we have never been told we can't go out and enjoy the freedom that our motorbikes give us. Let's take a look at the top ten motorbikes of 2020 that we think you will love to hear about.
1. The Honda CBR1000RR-R Fireblade.
The original Fireblade first came out in 1992 and changed the game. This bike became a legend instantly but still stuck to its Honda routes. We are almost certain that this new Fireblade will also be a legendary bike in its own right. This version of the bike has a lot of MotoGP references, more than you could imagine. Its quick, aerodynamic and will be a force to be reckoned with. From £23,499. honda.co.uk
2. Ducati V4 Streetfighter
We think we can sum this motorbike up with one word… Wild. If you know your Ducati bikes well, imagine a Panigale V4 then shed its fairings and add some wide and high handlebars. This paired with its new, cutting edge technology makes the bike ooze epic performance. This motorbike is guaranteed to put a smile on your face. From £19,795. ducati.com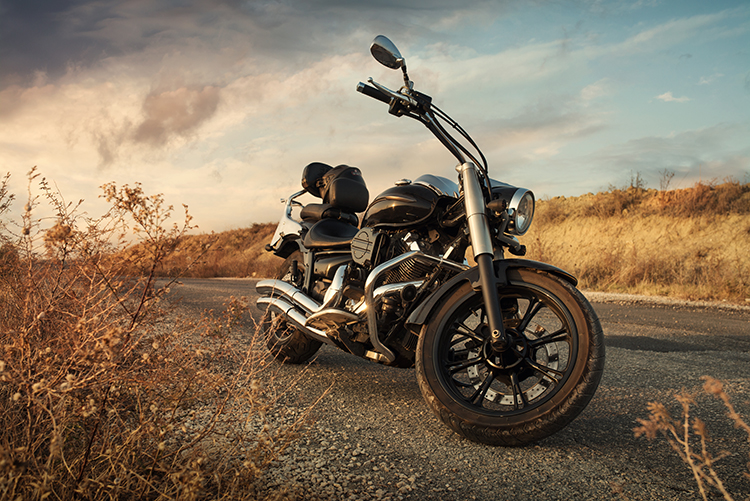 3. Yamaha R1 (R1M)
If you are a bit of a track day addict then this is the bike for you. The aerodynamics that Yamaha have added to this motorbike on the outset look quite subtle but once you start looking into the heart of the bike you will realise that it is something quite special. The difference and improvements that Yamaha have made to their newer motorbikes has definitely turned some heads. From £22,147 www.yamaha-motor.eu
4. BMW F900 XR
It is clear to see that BMW have worked on the styling of this motorbike, with a new up to date dashboard and stylised outlines to its headlights, it is now a bit of a head turner. BMW have also updated the engine to a two-cylinder which can easily pack a punch. The whole bike is lighter and includes a lower seat, which may work to a slightly shorter people's advantage. From £9,530. Bmw-motorrad.co.uk
5. Triumph Thuxton RS
We think this motorcycle has been made with the modern gentleman in mind. For 2020 the Triumph Thuxton has had a lovely makeover. It has been injected with more power and torque and you'll find the engine can work a lot harder. None of this has affected the weight either, in fact the whole bike is now lighter and can handle a lot better. This is of course helped by the new added electronic aids. From £13,000. triumphmotorcycles.co.uk
6. Aprilia RS 660
If you're looking for an entertaining, fun bike then this is for you. The Aprilla RS660 is a middleweight roadster. The parallel twin engine is compact and you just know the noise will be fantastic and heard for miles. We have been promised that the handling will also be brilliant. This is definitely one to keep an eye out for. aprilia.com
7. KTM 1290 Super Duke R
We don't think you'll find many people who will disagree with the following statement, the KTM's 1290 Super Duke R has one of the best engines the motorbike world has ever seen. The engine has been increased to 1,301 ccs and you can just tell that all of that is pure fury. The improvements to the engine mean it now produces a cleaner burning engine which in turn creates more power. Fans of KTM will also notice the new frame which gives a nod to the RC8 superbike. This may also give some clues about the bikes handling. From £15,699. ktm.com/gb
8. 2020 Indian FTR Rally
When we first saw the Indian FTR Rally, we only had one word, wow. This bike is very attractive but that's not the only thing it's got going for it. This bike was inspired by the FTR 1200 Street Tracker but includes features such as new graphics (we did say it was a good-looking bike), an aviator seat, rally flyscreen and spoked wheels. There are also modern twists such as cruise control and a USB fast charge port. From £ 12,149. www.indianmotorcycle.co.uk
9. Harley Davidson Low Rider S
It wouldn't be a motorcycle list without a Harley Davidson would it? This bike follows the classic Harley Davidson look but adds in a sporty vibe. The bike itself is super aggressive with 119 lb-ft of torque, luckily with this bike the premium suspension comes as standard as with SBS. You can get this bike in a striking black or silver colour. From £15,285 www.harley-davidson.com
10. Husqvarna 701 Supermoto and Enduro
Neither of these bikes are completely new but this doesn't mean they haven't had significant upgrades for 2020. The Enduro now features new cornering ABS and lean-angle-sensitive traction control. It also includes an easy shift function for short shift times. The rear wheel traction has also been improved. These features have also been altered and improved on the supermoto. Both bikes have revised body work and new graphics. From £9,799 www.husqvarna-motorcycles.com
We'd like to remind you to always ride any motorbike responsibility, make sure to take care of your own safety and that of other road users.
If you already have a motorbike or are in the market for a new one in 2020, we hope this list has given you some inspiration. If or when you get a new bike, make sure to check out our motorbike insurance for a cheap quote.
Looking for Bike Insurance? Get a Quote today with GoSkippy
Disclaimer- Articles are for general information only – customers should always seek their own independent advice. GoSkippy is not affiliated with the organisations/businesses mentioned and does not recommend or endorse any of the included products or services. Prices were as advertised at the time of research and may have changed. For more information please visit our disclaimer.