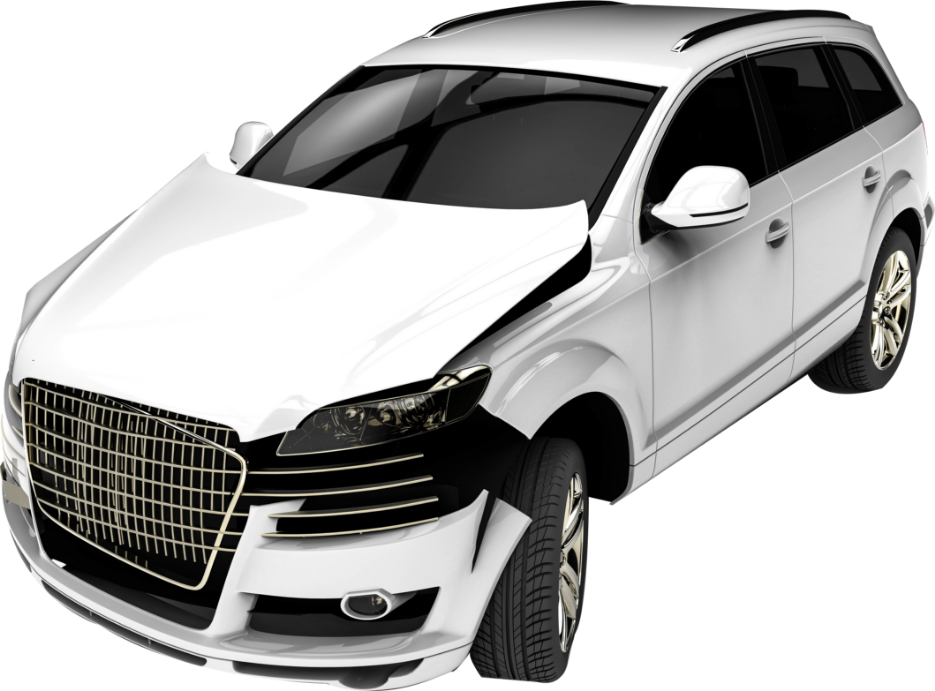 You've had an accident and GoSkippy is the insurer of the other vehicle.
Contact us directly to sort things out quickly.

We've been trying to contact you as we insure the other car involved in your accident. We understand an accident, regardless of responsibility, can be a stressful and frustrating time so we would like to offer our services to get you back on the road. We can manage your whole claim end to end, and we will endeavour to make the process as seamless as possible for you as the customer.
No cost to you
This service is free:

there will be no excess to pay and your no claims bonus won't be affected.
Keeping you mobile
As well as ensuring the best claims outcomes, we can provide you with a replacement vehicle that suits your needs at no extra charge.
Vehicle repairs
We will arrange for your vehicle to be collected, repaired and returned to you through our comprehensive network of approved repairers.
Personal Injury
If you or your passengers are suffering with injury following the accident we can arrange treatment and instruct an independent medical examiner to assess your injuries.
Great customer service, amazing turnaround, courteous staff, expedited claim process time and settlement time
GoSkippy Customer
Fantastic to deal with had someone go into the back of me and the correspondence, aftercare and swiftness in sorting things have been brilliant can't rate them enough
Mr C
I would like to thank you guys for how you have all performed during my claim! The service from start to finish was excellent.
Mr B
Additional Information you may find useful
---
Should I report the accident to my own insurers?
Yes, everyone has a duty to report all incidents whether fault or non fault. This can be for information purposes only. This should not affect your policy however this is something you should discuss with them.
Will I have to pay anything if I inform GoSkippy of my accident?
You will not be liable for costs. All our services are at NO cost to you.
I feel confused and unsure - who can I contact for advice?
The Association of British insurers will be able to provide advice. They have a useful guide on their website in relation to third party assistance.
What are my other options?
If you proceed through your own insurance there may be an excess to pay for your vehicle repairs PLUS your no claims discount may be affected. With car hire companies there may be hidden charges and inflated rates. Make sure to read the small print as you may be liable for any costs not recovered from us.
Your hire vehicle
Our hire providers will call you to arrange details of your hire vehicle directly with you – at a time and location that is most convenient. There will be no charges, credit agreements or mileage restrictions. Any additional drivers on your own policy will be allowed to drive the hire vehicle at no extra charge. Our providers will provide you with full insurance to drive their car although in some cases you may be required to add the hire car to your own insurance. We will cover any reasonable costs incurred for this.
Your vehicle repair
Approved Repairers
We have a comprehensive network of approved repairers. Our repairers all have authority to start work straight away (as long as the vehicle is deemed repairable). They will arrange collection and delivery if required and will return your vehicle washed and vacuumed after repair. Our approved repairer will provide a 5 year guarantee on repairs.
Will this effect my Manufacturers Warranty?
If your vehicle is still within the warranty period, any repairs carried out by our approved repairer will not affect this.
Can I use a Non-Approved Repairer?
If you would prefer to use a repairer of your own choice, we would require a detailed estimate which would need pre-authorisation before any repairs are carried out. Note, if not one of our approved repairers, we have no control over the speed and quality of the finished repair.
If my vehicle is not repairable can I keep it?
If you would like to retain your damaged vehicle and it is safe to do so, we will deduct the salvage value from any payment made.
Terms, conditions and limitations may apply. Please read the full Terms & Conditions for more details.
5-star Defaqto rating on Southern Rock & Watford comprehensive policies only.
GoSkippy Insurance is arranged and administered by Somerset Bridge Insurance Services Limited who are authorised and regulated by the Financial Conduct Authority (Firm Reference Number 477112). Registered in England and Wales (No. 6334001). Registered office: Lysander House, Catbrain Lane, Cribbs Causeway, Bristol, BS10 7TQ.