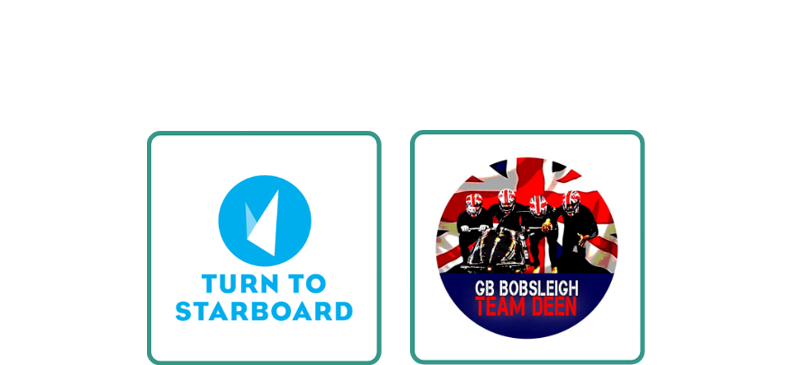 Proud To Support
Here's something you may not know about us, we are also proud to support these fantastic causes; Turn To Starboard and Team Deen –  GB Bobsleigh Team.
Turn to Starboard is an organisation using sail training to help Armed Forces' personnel and their families 'make the right turn'. Turn to Starboard helps those who have experienced hostile conditions on deployment find a way to adjust back to their normal lives, share experiences and create new career paths.
Team Deen is Great Britain's Bobsleigh hopefuls for the Beijing 2022 Winter Olympics. We are delighted to be supporting Team Deen on their journey to international success and an Olympic medal.
We strongly believe in giving back to our local communities so for every policy sold we donate money to each of these causes.
As well as being partnered with these charities, we also organise regular fundraising events within our offices where we raise money and awareness for charities such as Little Hearts Matter, Cancer Research and Macmillan.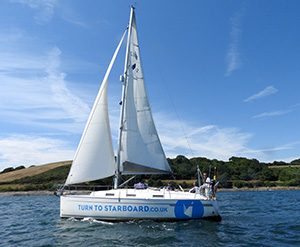 When two boats are heading straight towards each other, they avoid collision by following a simple rule of sailing –  turn to starboard (turn to the right).
Turn to Starboard use sail training to help Armed Forces personnel and their families make the right turn. The charity provide Royal Yachting Association (RYA) sailing courses to Armed Forces personnel who have been affected by military operations. They also provide sailing trips to enable Service families who have been affected by operations to spend some time together on a skippered yacht. Based at Falmouth Marina in Cornwall, the not-for-profit organisation is run by group of Yachtmasters, staff and volunteers – civilian, ex-Service and serving who help military veterans get on the right track.
Service personnel who have experienced hostile conditions on deployed operations often have difficulty readjusting to normal life. It can sometimes be difficult to share these highly stressful experiences and emotions with friends and family. By grouping these individuals together, Turn to Starboard allow them to begin a journey of readjustment. The charity helps people leaving the Armed Forces gain qualifications that will help them find new careers in the marine industry while setting them on a more positive path for their future.
Click here for more information about Turn to Starboard's work in helping those affected by military operations.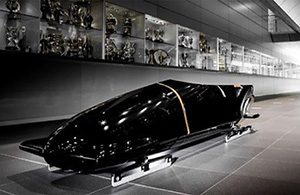 We are supporting Lamin Deen. Lamin Deen is a team GB Bobsleigh pilot, Grenadier Guardsman, 2014 & 2018 Olympian and in 2018 a World championship silver medallist.
Team Deen is made up of 6 strong, determined and passionate athletes. Some have a military background, others a sporting background. All of them love our country and all striving to win Gold for Britain at the next Winter Olympic games in Beijing 2022.
Team Deen train in Britain and Europe, compete on the North America Bobsleigh circuit, and take on the strongest Bobsleigh nations in the World at the Whistler world championships in March 2019.
Bobsleigh is not being funded fully by UK sport, which is why we supporting Team Deen to raise the funds, to compete in Beijing 2022.