If you ride a motorbike, you will definitely have a helmet. But what are the best options? We've searched high and low to bring you this list of our favourite helmets.
Remember that you can add helmet and leathers cover to your bike insurance here.
A motorbike helmet is arguably the most important thing to wear when riding a motorbike. In fact, it is illegal to not wear one when on a bike (this includes passengers). So, what are your choices and which ones are the best for comfort, looks and safety?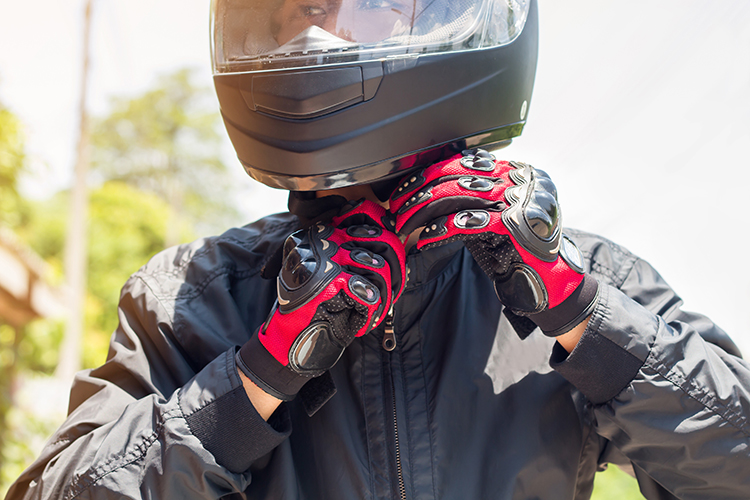 First on our list is the Shoei GT- Air 2 (Sport Touring Motorcycle helmet). Visually, this helmet doesn't stray too far from its predecessors. However, other parts of the helmet have been improved. From its better materials to comfort, finishes and sun visor. The inner padding is one of the best on the market, so, if that's important to you, this helmet may be the one.
Sticking with Shoeis, the next on the list is the X-Spirit 3 (The Premium Sports helmet). The bright design of this helmet is eye catching to say the least but it's not all style and no substance. This helmet comes with a 5* Sharp safety rating. You can also pick up a selection of different visors that suit all your needs. As with the GT- Air 2 the internal padding is top quality.
Moving away from Shoeis, let's talk about the Bell Race Star Flex DLX Helmet. Something to note about Bell motorcycle helmets, the padding inside is three layers thick, this makes them super comfy. The finish on the model is simple yet so effective, they have mixed glossy and matte fibre and it makes the colours really pop.
Another lightweight model is the AGV Sport modular, the first fully carbon helmet from AGV. You can be safe in the knowledge that this helmet offers the top level of safety. If the sports modular doesn't quite catch your eye, AGV have partnered with nine time world champion, Valentino Rossi, to create a range of helmets featuring colourful designs made in collaboration with the champ himself.
If you're looking for a versatile helmet, then look no further than the Scorpion Exo Covert. It's essentially a convertible helmet and a game changer. It is designed to be as light as possible, has a double D-ring chinstrap system and is DOT approved. Its new technology allows for even disbursement of impact, another safety precaution.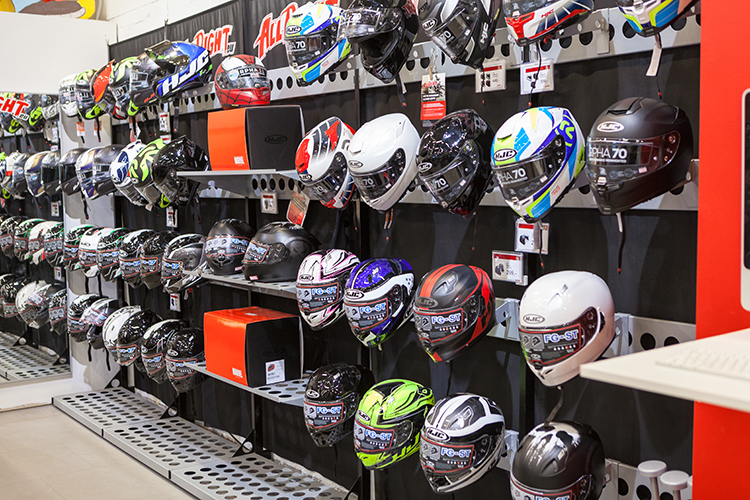 Who doesn't love a limited-edition helmet, and what better collaboration than a Star Wars one. HJC have released their latest Star Wars collaboration, (The HJC Star Wars CS-R3), following the success of their previous editions. Don't let the theatrics fool you, this helmet is still top quality and includes helpful air vents, and padding in all the right places.
With all safety equipment we would advise that it is fitted by a professional and measurements are taken to ensure that the helmets can provide the adequate safety.
Disclaimer- Articles are for general information only – customers should always seek their own independent advice. GoSkippy is not affiliated with the organisations/businesses mentioned and does not recommend or endorse any of the included products or services. For more information please visit our disclaimer.