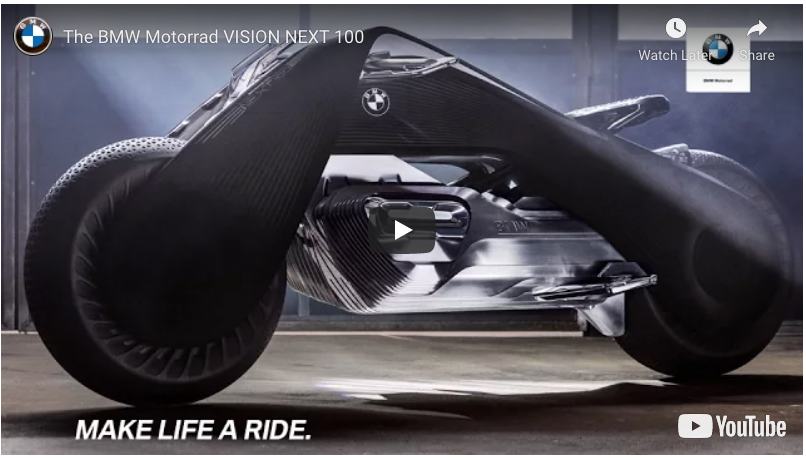 BMW reveals the Motorrad Vision Next 100
The concept of the BMW Vision Next 100 has finally been revealed and it is unlike anything you would have seen before!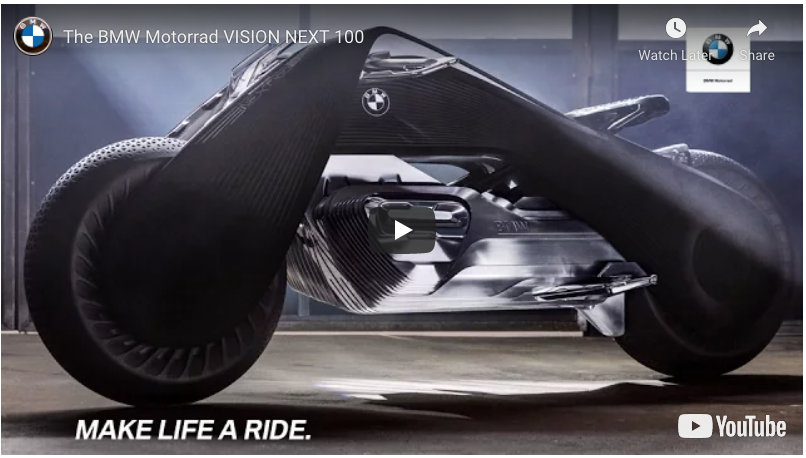 The BMW Vision Next 100 has a self-balancing system which is said to be a 'super safe' concept which prevents the bike from falling over. Meaning that the riders safety will be protected in any accidents and they even go as far as saying that the rider will not need to wear a helmet.
This futuristic two wheeler is the first to come without suspension, instead the wheels and frame are mounted as one which they call a 'flexframe' unit. It has a stabilisation system which prevents the bike from tipping over.
Adrian van Hooydonk, senior vice president at BMW Group Design says "The vehicle will be so safe that you cannot fall over, and accidents will be a thing of the past." But would you take the risk of riding without a helmet?
With limited dash space and very few buttons, BMW have come up with the virtual visor concept meaning all the information the rider would need will be displayed in the visors. Which will be controlled by the visor through their eye movements. It's been said that this model will even help riders to improve their technique. Sounds crazy right? BMW are really keeping up with the ever advancing digital world.
I am sure we can all agree that this is defiantly an impressive looking motorbike, it's what you would see in a James bond film. Although, we are left wondering how safe it really is and how many people would really hang up their helmet for a digital visor?
Before hitting the open road make sure you have the correct insurance cover, Get your cheap motorcycle insurance today with GoSkippy!