We're kicking off 2022 with some positive news for eligible, fully vaccinated holiday goers.
The UK Government has announced testing and border measures are changing in England.
Eligible, fully-vaccinated passengers and under 18's don't need to take any pre-departure tests or self-isolate on arrival in England, from 4am on Friday 7 January.
What exactly are the new rules?
Eligible fully vaccinated travellers and under 18's will no longer have to take a pre-departure test, or self-isolate on arrival in England.
As of 4am on Sunday 9 January, eligible fully-vaccinated travellers and over 5's will be able to take a lateral flow test, instead of a PCR on or before day 2 of their arrival in England.
A lateral flow test can be used instead of PCR tests for eligible fully vaccinated travellers, and over 5's to take on or before day 2 of your holiday.
None of the current travel rules will change for unvaccinated travellers, who must:
continue to present a negative pre-departure test,
quarantine for 10 days upon arrival,
and take a PCR test on days two and eight of self-isolation.
This may reduce to five days' quarantine in England, if you buy a third Covid test, and take it on day five.[1]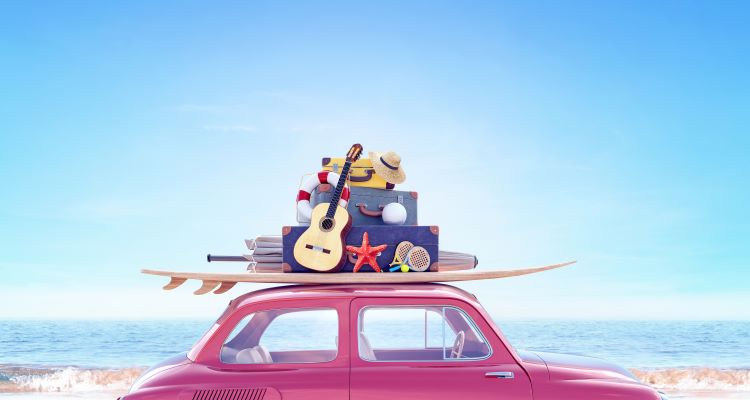 The rule changes are welcome news, for those desperate for a holiday this year.
However, there have been a lot of changes to covid rules in past two years. Make sure you're covered if you need to cancel your holiday. If you need medical treatment abroad, this could lead to an extended stay or even missing your scheduled flight back.
If you have pre-existing medical conditions, it's essential you declare them when organising cover.
Make sure you're covered
If you're heading abroad, get your travel insurance with us today! You can also get insurance that now covers you for certain covid-related issues with your trip.
GET A QUOTE
Not sure if you should have a vacation or a staycation? Check out our blog.
Disclaimer: Information was correct at the time of publishing (14/01/2022) however, rules are subject to change. Please check the Gov.uk website for the most up to date requirements.
[1] Pre-departure testing removed for vaccinated travellers – GOV.UK (www.gov.uk)