Can you believe it was only a year ago that we were all hooked on Tiger King? With a lot of sport, TV and film being postponed until 2021, we now have a build-up of excellent TV, film and sport. But, what is on? When is it on? And where can you watch it? Check out our guide of what you can expect to see this spring/summer.
TV
Conversations with friends
Date- Spring Summer 2021
Where?- BBC Three
If you loved 'Normal People' then prepare yourself for another adaptation of a Sally Rooney novel. Although the two are stories are completely separate, both are based in Dublin and explore the main characters' complex relationship. We can't wait to get addicted to this series.
The Falcon and The Winter Solider
Date- March 2021)
Where?- Disney+
Following on from the HUGE success of Wandavision on Disney+, Marvel studios has now decided to follow another two Avengers' stories after the events of 'Avengers: Endgame'. This series is action packed and has already started streaming on Disney+.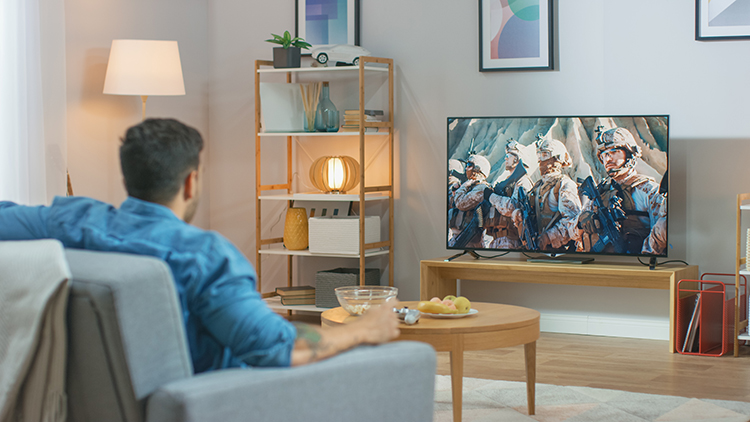 Film
Cruella
Date- May 2021
Where?- Cinema and Disney+
Yes, you read that correctly, there will be films back out in the cinema again in May (providing we continue to stick to the dates on the lockdown roadmap). Based on the classic Disney villain, this film follows 'Estella' on her journey to becoming the icon the is Cruella De Vil.
Stowaway
Date- April 2021
Where?- Netflix
A science fiction film starring Anna Kendrick and Toni Collette. The film focuses on a crew on a Mars mission who discover a stowaway. We've seen the trailer for this and it looks intense but a great watch.
The Suicide Squad
Date- August 2021
Where?- Cinema
The squad are back together to attempt another do or die mission. The cast list is long and includes old and new faces. So, with a mixture of the worst super villains around, what could possibly go wrong? We can't wait to watch when it hits the big screen.
Sport
The 2020 Olympic Games
Date- 23rd July 2021
Where?- BBC
Like many other events, Tokyo was postponed meaning we now have the Tokyo 2020 Olympics happening this summer in 2021. Although no international spectators will be able to visit Tokyo that doesn't mean you can't get involved and support your favourite athletes. The opening ceremony will start the proceedings on July 23rd and will last 16 days.
The 2020 Paralympic Games
Date- 24st August 2021
Where?- Channel 4
For the third time in a row, Channel 4 will be showing the Paralympics, opening ceremony and all. The games follow on from the Olympics, they start on the 24th of August and end on the 5th September. Like the Olympics, international spectators will not be permitted to travel to Tokyo but you will still be able to show your support to the athletes across social media.
UEFA Euros 2020
Date- 11th June 2021
Where?- BBC/ ITV
Another postponed sporting event to get stuck into this summer is the UEFA Euros. Lots of football starting on the 11th June with the final on the 11th July. With games happening all over Europe, you can catch all the games across the BBC and ITV. There will also be live streams of games on BBC Sports, IPlayer and ITV Hub.
Disclaimer- Articles are for general information only – customers should always seek their own independent advice. GoSkippy is not affiliated with the organisations/businesses mentioned and does not recommend or endorse any of the included products or services. For more information please visit our disclaimer.