There's no doubt that Christmas will be different this year but that doesn't mean you can't have some festive fun. And because we know how hard this year has been for some financially so all activities are inexpensive and some are free! Check out the full festive fun list below to get yourself into the Christmas spirit.
Covid-19 restrictions vary from county to county. Some activities may not be allowed in your region. Please check the government website for the most up to date information.
Something that we know everyone can take part in is a Christmas movie marathon. Check out GoSkippy's full Christmas film guide here.
Be crafty- Get creative and festive with these simple activities.
Card making is not only cost effective (Christmas cards can be expensive) but adds a real personal touch, and the grandparents love them. All you need is some card, some adhesive and your favourite festive decorations and you are good to go. Sites like Pinterest are great for inspiration if you are struggling for design ideas.
Wreath making has become more popular over the last couple of years and the best thing about them is that they're super festive to create and not that difficult either. Check out this super easy-to-follow guide here.
Why not decorate your Christmas tree with homemade ornaments this year. This would make your tree truly unique and is a fun way to spend your time around Christmas. You can get blank ornament kits or you could even use supplies from around your home. Old cardboard boxes can be cut into festive shapes and decorated accordingly.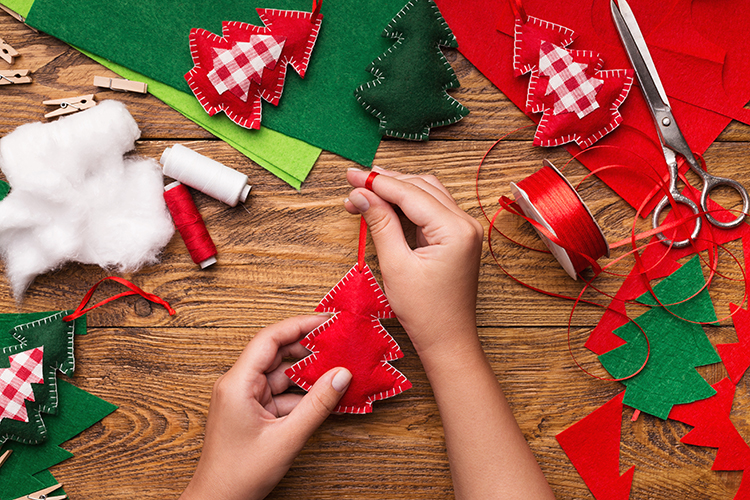 The Great Festive Bake Off
What is Christmas without mince pies? If making these doesn't get you in the festive mood, then we don't know what we will. They're surprisingly easy to make, just follow this great recipe.
Cookies and biscuits are great bakes to get everyone involved with. With smaller children pre-measure the ingredients and let them stir them all together and add the decorations at the end. Older children can get involved with all parts of the bake (still with a little supervision).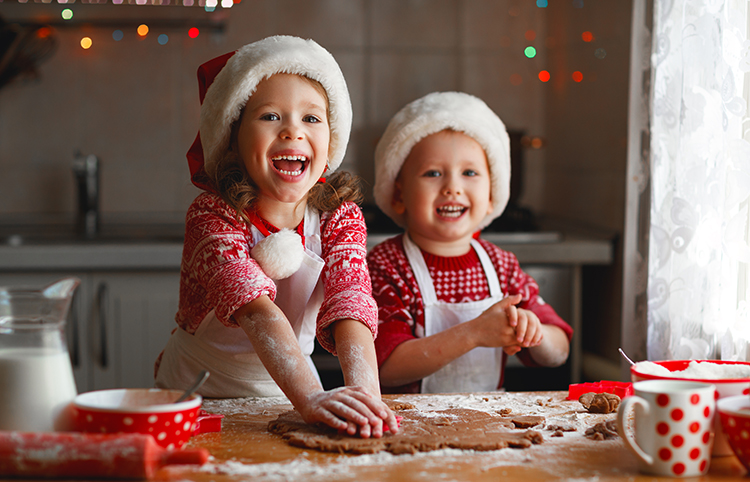 It's not Christmas for us without making a gingerbread house, these bring back so memories for us. You can get 'self-assemble' packs or if you're feeling really creative you can make your own gingerbread shapes and create your house from that. Now that would be some real bake off stuff.
We've seen a handful of hot chocolate stations across social media and we are all for the idea. Everyone, old and young can get involved in choosing their favourite hot chocolate toppings and seriously, who doesn't like hot chocolate?
So, although this Christmas will be quite different to any we've had before but we hope these fun (and inexpensive) activities will keep you occupied and feeling festive.
Disclaimer- Articles are for general information only – customers should always seek their own independent advice. GoSkippy is not affiliated with the organisations/businesses mentioned and does not recommend or endorse any of the included products or services. For more information please visit our disclaimer.