If you're anything like us, you love a good Christmas film. They have the ability to make you feel all warm and fuzzy inside and manage to spread joy (something we definitely need at the moment). But which ones should be watching this year? Find out from our full Christmas film guide.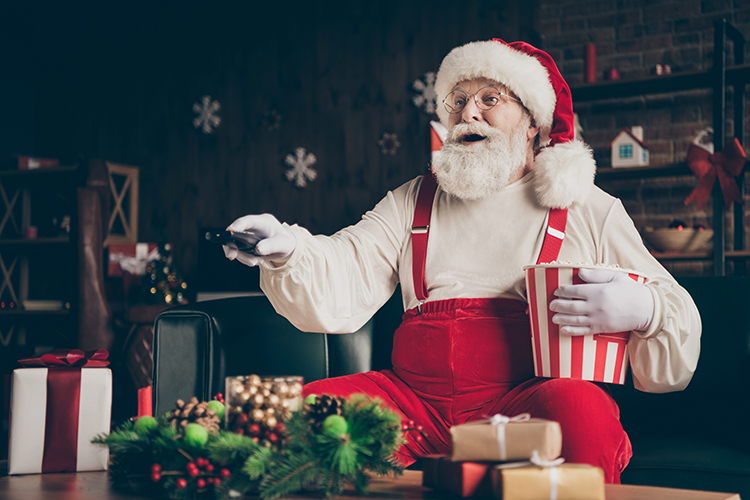 It's a Wonderful Life- This is such a pure film and we highly recommend you watch it, especially this year. The story shows a frustrated man who is visited by an angel who shows him what life would be like if he wasn't alive. Don't worry though, it has a truly magical ending.
Elf- The story of Elf is essentially this; A fully grown man who was raised as an elf goes to New York to find his real father. He ends up causing a lot of Havoc but it's all good, Christmassy fun. Oh, and there's also some talking animals in it too.
Love Actually- We don't think there's been a Christmas that we haven't watched Love Actually. We love it so much that we would actually watch it all year round. The film follows eight different stories on the hectic lead up to Christmas.
Arthur Christmas- Arthur is the second son of Father Christmas who happens to be very clumsy. The film follows Arthur as he makes one little girls Christmas. This film gives you the warm/ fuzzy feeling we were talking about.
The Holiday- What do Jude Law, Cameron Diaz, Jack Black and Kate Winslet all have in common? They're all in one of the most watched Christmas films of all time. We don't know if it is actually one of the most watched but it is for us. If you haven't watched this already, we highly recommend you do this Christmas.
Miracle on 34th Street- Another one that has the ability to make you happy. Miracle on 34th Street is centred around a little girl and a lawyer who have to prove that a man who is claiming to be Santa is in fact the real thing.
Home Alone- It's not Christmas until you watch Home Alone. Any Home Alone will do but we'd always choose the original. The film is based on an eight year old who has been left alone at home and now has to protect his house from two burglars.
Jack Frost- How could we forget about this film?! A father, who has died in a car accident, comes back in the form of a snowman and gets the chance to put things right with his son.
The Muppets Christmas Carol – The Muppets take on the classic 'A Christmas Carol' by Charles Dickens. The story has been told in many different ways but we love the way The Muppets have done it.
The Santa Clause- The man who inadvertently kills Santa Clause (it gets happier we promise) has to take on his role. At first he refuses but as he becomes more like Santa and children begin to approach him, there is a change of heart.
How the Grinch Stole Christmas- Now an iconic Christmas character. The Grinch first came to our screens with Jim Carrey's exceptional portrayal. The story focusses on a revenge seeking Grinch who plans on ruining Christmas for all.
The Polar Express- If you want to learn about friendship, bravery and the spirit of Christmas, this is the film for you. Oh, and Tom Hanks is in it so what's not to love.
Klaus – Possibly a new one to many lists but we would definitely recommend giving this one a go. The story is based on Smeerensburg's new postman who befriends Klaus, a toy maker. Together they break a lifelong feud. Not just for kids.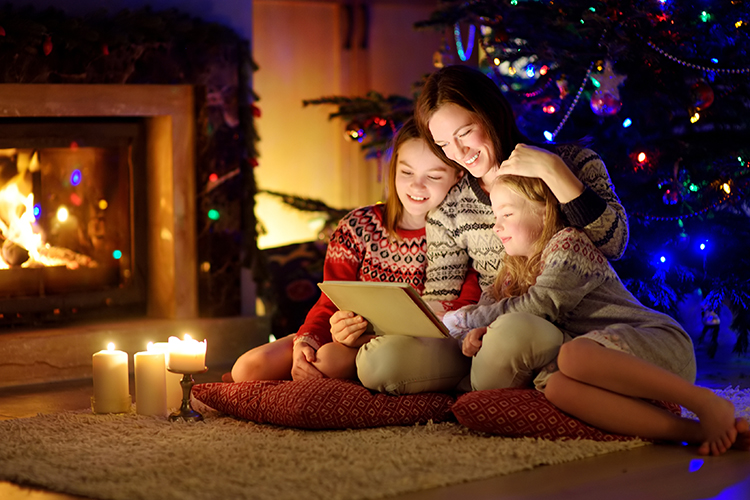 Nativity – We didn't actually know that this film was an improvised comedy until writing this list. The film, like the title suggests, is based around a school production of the Nativity. It's quite feel good and is an easy watch.
We hope you've enjoyed our rather long list and it keeps you busy and festive on the lead up to Christmas.
Disclaimer- Articles are for general information only – customers should always seek their own independent advice. GoSkippy is not affiliated with the organisations/businesses mentioned and does not recommend or endorse any of the included products or services. For more information please visit our disclaimer.