You may be wondering why we are talking about travel insurance when the government have just announced another lockdown. Just because you can't travel doesn't mean you can't book a holiday. Throughout the pandemic we have been making adjustments to our travel insurance that makes it as 'Covid proof' as possible.
No matter when we come out of our lockdown, the chances are the coronavirus will still very much be around. Precautions must be taken with situations changing very quickly. Our insurance is designed to protect you during these ever-changing, difficult times.
Please note that if you are travelling to a destination where the FCO has advised against all, or all but essential travel or travelled against FCO advice we will not be able to cover you and you cover will be invalid.
Part of our insurance has always covered for emergency medical treatment whilst abroad so you don't need to worry if you were to get ill or injured. Since the outbreak of Covid-19 we have adapted our cover so that it covers for Coronavirus when abroad.
We have previously included repatriation cover. This means that if you have a medical emergency during your holiday we will arrange means to get you back to the UK. This medical emergency can also include Covid-19.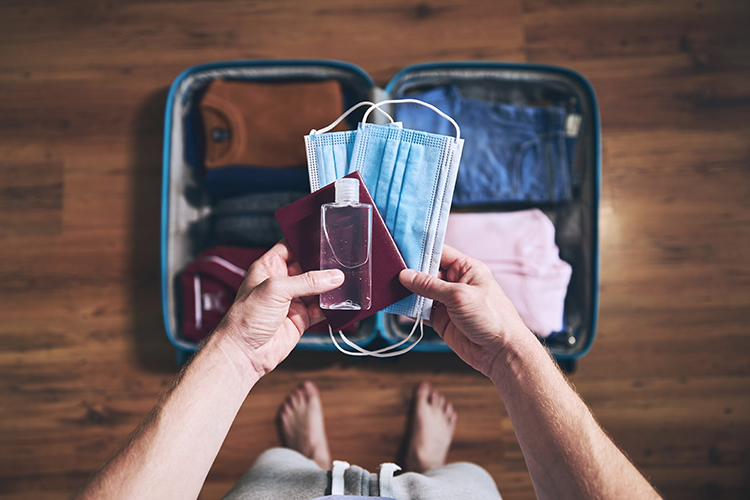 Our cover includes end supplier failure insurance on gold policies. This will cover you if any of your holiday suppliers go out of business. This also includes if they go out of business due to the pandemic. Suppliers include the airline you are choosing to fly with or the hotel that you planned to stay at. However, this benefit is only included on Gold policies and is an optional extra on all bronze and silver policies.
GoSkippy travel insurance offers medical cover that not only covers medical claims whilst you are on holiday but if you need to cancel your trip due to falling ill with covid-19 and are unable to travel to your chosen destination we will still cover your claim. It's important to note that this benefit is only on G2G Extra silver and gold and Avion bronze, silver and gold policies.
We are now offering travel insurance quotes for up to 18 months in advance. That means you could get travel insurance for a holiday that you have booked up until May 2022. However, this benefit is only included on Avion gold schemes. You can still get quotes with our other schemes up to 12 months and 6 months.
The information that we have provided is just for GoSkippy travel insurance (administered by Just Travel Cover) and other providers' insurance will vary. Check your individual policy wording to find out what is included with your insurance. Travel advice is constantly changing, so make sure you check the government guidelines for the most up to date information.
Disclaimer- Articles are for general information only – customers should always seek their own independent advice. GoSkippy is not affiliated with the organisations/businesses mentioned and does not recommend or endorse any of the included products or services. For more information please visit our disclaimer.