Every year cars are released that we can only dream about and this year has been no exception. As 2020 draws to a close we want to look back on the cars that have launched in 2020 that we have added to our fantasy collection and which cars we are looking forward to seeing in 2021.
McLaren Elva- This beauty of a car is inspired by the open top race car developed by Bruce McLaren in the 1960s. This car will set you back by a seven-figure number hence why it can only be a dream car for us but with optional extras that include a 24 Karat-gold heat shield for the for the engine compartment we can see how they can charge this much. Their uniquely built front of car does not include a windscreen but does have an innovative feature that directs the air and elements away from the passengers. Only 399 of these cars were made.
Land Rover Defender- The 'old' defenders were taken off the market in 2016 but due to a wide spread appeal Land Rover managed to build a case to bring them back but with a new look. This model has a lot to live up to. It needs to have the same capabilities as the old defender but also be more of an everyday car that the original failed to be. We think the car encompasses the toughness that a defender should and makes more effort in the way of comfort and it is for that reason that it has made it onto this list.
Aston Martin DBX- This isn't just any Aston Martin, the DBX has taken the classic SUV shape and run with it and we think it is one of the best-looking ones out there. And not only this but Aston have managed to keep speed in the machine too, 0-62mph in 4.5 seconds isn't bad for an SUV. However, this will set you back over £150k so we will keep dreaming about this one.
Honda E- Although it comes with a hefty price tag on closer inspection you can see why. Honda have tried to pack in as much tech as possible whilst maintaining beautiful engineering. We are all for electric cars and love seeing the new offerings that car brands are coming up with however the range on this Honda is not great. Just a mere 137 miles to be exact, but the car is aimed at an 'urban' audience who will more than likely not need it for a 300+ mile trip.
Ferrari SF90 Stradale- This is Ferrari's first ever plug in Hybrid and for this reason plus many others, it something to shout about. It can do 15 miles in pure electric, has been described as a technical master piece and let's not forget about its beauty. You would be paying almost £400,000 hence why it's on a dream list and not on our drive.
Corvette C8- We're talking about the 2020 model here and even though it has taken decades Corvette have finally provided us with a mid-engine car. This car will also be the first to come to Europe and to the UK as a right-hand drive. This will be the first of its type but car fanatics are sure that this car only go up and get better.
Pininfarina Battista- This is the most powerful road-legal car to ever come out of Italy so we need to talk about it. It's fast enough to rival a Formula 1's start, 0-62mph in less than 2 seconds, our jaws are on the floor. The car takes visual inspiration from the 1960s but there's nothing old fashioned about the modern electric engine.
VW Gold GTE- Sticking with the electric theme this new hybrid Golf has the same power as the GTI. It can do up to 37 miles in just pure electric and you can charge the battery using the petrol engine alone without causing an issue to your fuel economy. The GTE comes in at just over £30,000 for an entry level car.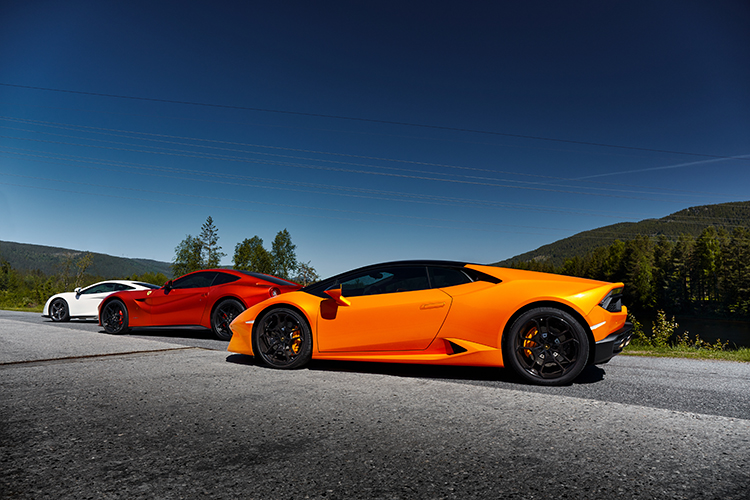 2020 has thrown a spanner in the works (to put it politely) for a lot of things including car production and many cars were put on hold and their release date moved to 2021. So, which cars are we looking forward to seeing a year late in 2021?
Bronco- Not a name we've heard since the 90s but the Bronco is back. Originally having two doors the new version can be bought with two or four doors and you have the option to remove not just the doors but the roof too. There will also be a sport version but your standard still includes seven driving modes. We're definitely looking forward to seeing it whenever it comes out in 2021.
Mercedes EQA- Another one that was meant to make its debut in 2020 but has been put back a year due to Covid-19. The EQ range started with the EQC, Mercedes have now launched an entry level car to go with this range. The car will rival BMW's i3. It will be able to do 249 miles with one charge and will cost you a sizeable £34,000 (we can't wait until electric cars are more affordable!) Mercedes don't do ugly cars so we can't wait to see what this one looks like and how it performs.
No matter the difficulties in 2020, the car industry has still manged to create some beautiful cars and although they will be going into a fantasy car list for us, we can still dream of the day we can get our hand on one of these cars, right?!
Disclaimer- Articles are for general information only – customers should always seek their own independent advice. GoSkippy is not affiliated with the organisations/businesses mentioned and does not recommend or endorse any of the included products or services. For more information please visit our disclaimer.