Are we too early to be thinking about Christmas? With the way this year has gone we think we can get away with it this time. But have you started your Christmas shopping yet? Do you even know where to start and what to get people? Check out GoSkippy's gift guide for all the family this Christmas. And because we know how hard this year has been for some, you won't find anything over £50* in here.
For him. Is it just us or are men hard to buy for? Over the years we feel like our presents for the males in our lives have slowly diminished to socks and some sort of drink, all equally great presents but this year we want to make sure that we get something a little more exciting. But, what's out there? Food and drink is still a good present but instead of getting a packet or bottle of their favourites why not sign them up to a food or drinks subscription so they can enjoy these treats more than once. Staying on the food and drink theme drink accessories like a cocktail mixer or fancy glasses are a great choice, Oliver Bonas currently have some nice ones. A making or grow your own kit can be fun, like a home pasta making kit.
For her. If you've exhausted all the classic presents for the women in your life than why not branch out from the usual perfume, bath bombs and candles and try something a bit more original. Skin care and the importance of it is a big trend at the moment, collections from Elements beauty are not only cruelty free but suit all skin types. You can't go wrong and best of all it won't break the bank like a lot of good quality skin care. With the rise of the interior Instagram accounts, having a nicely decorated home can be high on the agenda, this makes prints, succulents and blankets the perfect gift. If all else fails we don't think you can go wrong with a selection of flavoured gins, also another big trend.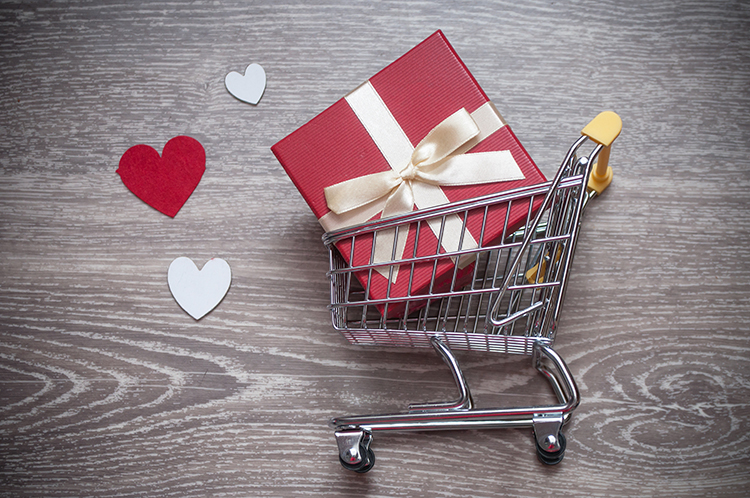 For the kids. Kids are pretty easy to please around Christmas, aren't they? As long as all the magic of Santa is still there Christmas is a happy time. But what do kids want this year? What are the latest crazes that kids are after? Scooters are still very much in use, get kids outside in the fresh air and are not too expensive, Halfords always a have a good range. A game that all the family can play on Christmas day is always a good idea. For the smaller kids (toddlers) a keepsake like a personalised wooden toy will not only keep them entertained but is something nice to keep whilst being eco-friendly, Not on the high street do gifts like this.
For the teens. A little harder to please than young kids, Santa may not exist for them anymore and they may be in the 'grumpy teenager' stage but we think these gift ideas could make any teenager smile. Its more than likely that the teenager that you are buying for has some sort of camera on their phone, so why not try a lens kit or a selfie light. These can be very inexpensive but can lead to fun for hours. Another great idea is a portable speaker or wireless earphones (don't have to be top of the range). You can find products like this on Amazon for great range of prices.
For your friends. Whether your friendship group is big or small it can be a nice idea to spread the costs and do a secret Santa so you only buy one present rather than 2/3 + which can all add up. This also adds a bit of excitement to gift giving! Even if you decide not to go down the secret Santa route these friendship gift ideas could save you this Christmas. It's easy to go comical with your friends especially if you are involved in a secret Santa. For anyone with a bearded friend beard tinsel and lights is bound to cause some giggles. Other gifts such as trivia games and quizzes can be fun at your Christmas get togethers, John Lewis have variety of options.
For the grandparents. If you're anything like us, you want to treat your grandparents and that's why we think these are the perfect gift ideas for them. A hamper is a great way of spoiling a loved one, you can either fully make one yourself by buying a hamper and all your giftees favourite items inside. This can be quite a long-winded way and you could end up spending more. Places like Marks and Spencer create pre-made hampers that you can order and there are lots of options under £50. Food and drink hampers aren't the only type of hampers you can get. Bath and pamper hampers are also available.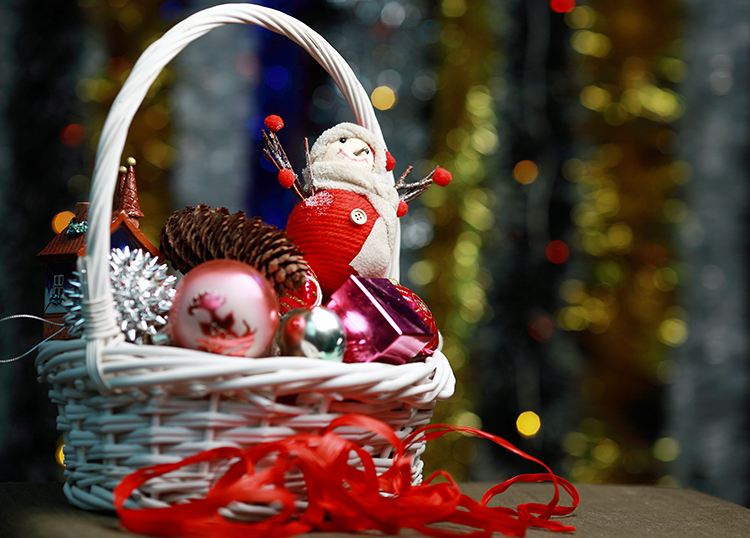 We hope this gift idea guide helps you ease your way through your Christmas shopping and you can relax and enjoy the build up to this magical time of year. Keep your eye out for out latest competition on Facebook, it may make your Christmas shopping even easier.
*everything is £50 or below at time of this blog being published.
Disclaimer- Articles are for general information only – customers should always seek their own independent advice. GoSkippy is not affiliated with the organisations/businesses mentioned and does not recommend or endorse any of the included products or services. For more information please visit our disclaimer.