Like most things this year, we think that this Halloween could be a little different to most years. Whilst you may be able to dress up, and maybe host your own Halloween party with the people in your household, there will be no big parties or trick or treating (we don't know how you'd do these things socially distanced!). So, what can you do to make sure you're in that spooky mood. Check out our top ten Halloween films that are guaranteed to make you feel spooktacular. We must warn you, not all these films are suitable for the faint hearted mwahahah (insert your best evil laugh impression here).
First on our list is the ultimate classic for Halloween…They're creepy and they're kooky, mysterious and spooky, They're all together ooky, The Addams family. The 60s sitcom come 90s film is a great way to kick off any Halloween celebration. Its mixture of family comedy with a more sinister macabre makes it the perfect fit for Halloween.
Keeping with the family friendly theme our next recommendation is Disney favourite, Hocus Pocus. The film centres around three 300 year old witches who are on the hunt to get their stolen spell book back. Did you know, the director who directed this film also directed High School Musical?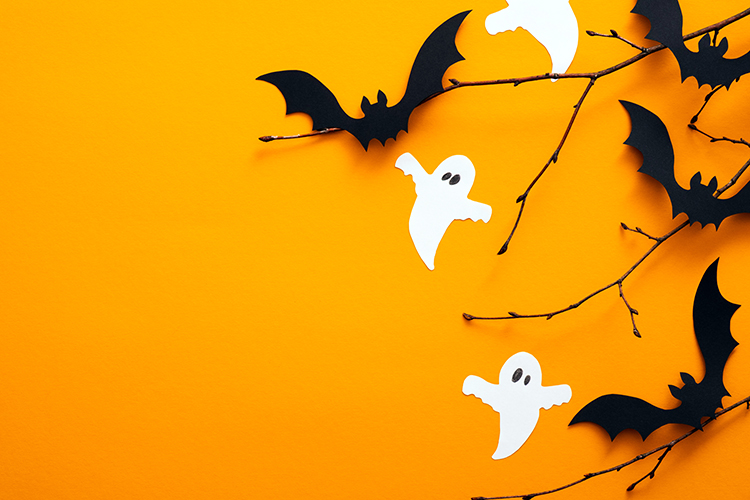 We're unsure if The Nightmare Before Christmas classes as a Halloween film or Christmas but seeing as the film centres around Jack Skellington, the king of Halloween Town we think it is okay to include it in our Halloween list. Its suitable for all!
We couldn't have a Halloween film list without including 'Halloween', the film literally name checks the holiday. There are a few versions of this movie but which ever version you watch you are guaranteed to be hiding behind a cushion. The film centres around sinister madman Michael Myers but we won't spoil the rest. Obviously one for mum and dad and not the kids!
Originals are usually the best and this is certainly true when it comes to the 90s hit 'Scream'. This has since had 4 sequels and reboots but the 1996 version will always be the best. This film perfectly blended the 90s culture with the new slasher type of film. If you haven't already seen it, this is a must see.
Now this is definitely not a family friendly film. Whichever version of IT you decide to watch Jim Curry or Bill Skarsgard this film will unsettle you. If you have lived under a rock, the film is based on a clown, Pennywise who feeds off children every 27 years. If you didn't have a fear of clowns before, you will after watching this film. There is even a part two if you are brave enough.
For a lot of people the name Freddy Kruger from The Nightmare on Elm Street will still strike fear into them. If you haven't come across this frightening 80s tale before be prepared to not sleep for days as Freddie creeps into your dreams.
Like a lot of these horror films, there have been remakes but we always think that originals are better. Take Friday The 13th for example. Although one of the most famous characters, Jason, the hockey masked wearing villain comes later on in the remakes there is still a lot to be scared about from the 1980 version based in a summer camp.
The Witches is based on the book by Roald Dahl and is a childhood favourite that we must admit, we completely forgot about. The film and book focusses on a High Grand Witch who turns a boy into a mouse. And what's even creepier is that the movie is based at a witches' convention, what could get more halloweeny. There's even a remake on the way!
Let's end our must watch Halloween list on a classic, but don't say the name three times! Beetlejuice! This film beautifully mixes macabre humour with Tim Burtons trademark visual comedy. The story focuses on a couple who die in a car accident and are trapped haunting a house, they are followed as they try to get rid of the havoc-wreaking spirit, Beetlejuice.
Some other notable mentions to add also include; Donnie Darko, Scary Movie, Coraline, Hereditary, The Babadook, Ghostbusters, The Strangers, Annabelle.
So even if we can't do any of the 'normal' Halloween activities we hope this list of scary (and some funny) films gets you in the spirit of things. Please remember to check the rating of any movie before watching and ensure its suitable for your audience. If you still need a helping hand getting in the Halloween mood make sure you check out our new Halloween competition on Facebook for your chance to win some (trick or) treats.
Disclaimer- Articles are for general information only – customers should always seek their own independent advice. GoSkippy is not affiliated with the organisations/businesses mentioned and does not recommend or endorse any of the included products or services. For more information please visit our disclaimer.