September has come around quickly hasn't it? For many young people September means going to back to school, college, or university but even if you don't fall into any of those categories, September still represents the start of the academic year. But how do you make the most of it? Check out our top five tips, useful for students and non-students.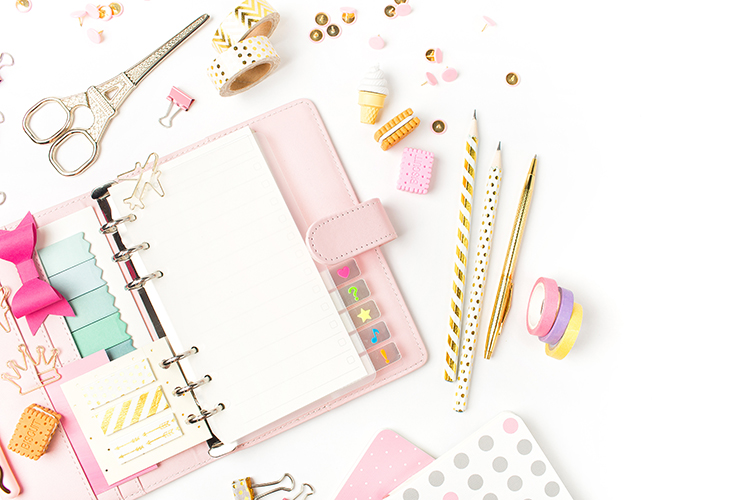 Try something new- for students starting a new school, university, or college this is obvious that there will be something new to start. For everyone else, this is also a great time to pick up a new hobby and start something new outside the world of study and work. This could be anything from a new sport or sports team, joining the gym or broadening your horizons by starting to read more. It's a cliché to start the gym on January the 1st, but why wait for the new year, start in the new academic year (and get four months ahead of the game).
Get organised- the start of the academic year is the perfect time to get organised and try your best to stick to it. You may find it easier to start by using simple organisation tricks like writing three 'to do' tasks down per day, arranging all of your documents so that they are easy to find and making use of the bin or recycle, don't keep anything you don't need or use, this will just create clutter that you don't need. Just by doing these simple changes could make a lot of difference.
Use a calendar- academic planners and calendars are very common nowadays (great if you didn't get a new one in January) and it can be the perfect time to purchase one but make sure you use it. Many planners will come with extra 'to do' list sections which can be very useful to jot things down. This will also help you with your organisation skills this year.
Set yourself some goals- there isn't a more perfect time to set yourself some goals for the upcoming year. Treat September to December as a 'term' or 'semester' (easier to do if you are actually in college or university) and write down your goal or goals and make yourself accountable for it. Maybe tell a friend too to help keep you on track. To set the most appropriate goals, try and evaluate previous years, what went well but what could be improved on? Use these as a starting point.
Treat yourself to some stationary- nothing beats a good old stationary shopping spree. And with the start of the academic year we think all the best stuff comes out in September. So why not treat yourself? It could also help you with your organisation; new sticky notes, notebooks and pens can all be beneficial to you starting the academic year as organised as you can be and carrying this on throughout the year.
So, whether you are starting school, college, university or heading back to work after a summer break we hope these tips and tricks get you on track to have a great year. And, if you love stationary keep an eye out for our new competition on Facebook.
Disclaimer- Articles are for general information only – customers should always seek their own independent advice. GoSkippy is not affiliated with the organisations/businesses mentioned and does not recommend or endorse any of the included products or services. For more information please visit our disclaimer.