Have you ever been driving and your oil light comes on or worse you get a flat tyre whilst out and about. Would you know how to sort any of these issues out? These are our top five car maintenance that you should know how to do.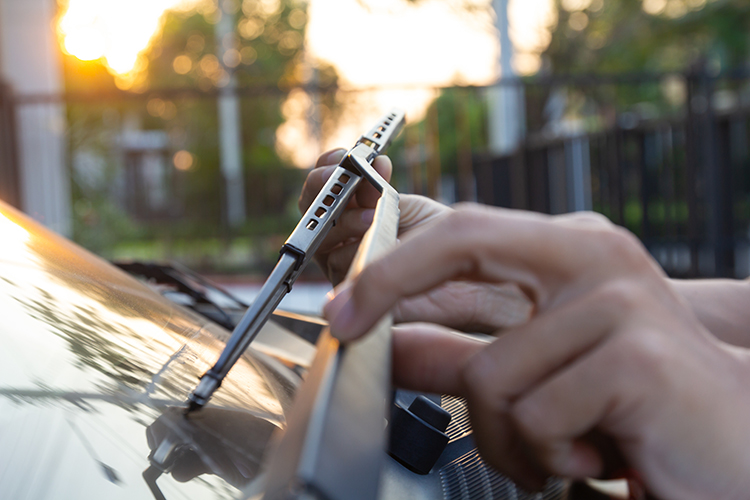 Car engine oil– This is something you should be checking regularly. Did you know that if you don't have enough oil in your car your engine could be in serious trouble? But how do you check it? This is simple, firstly make sure your car is on level ground and turn your engine off, open your bonnet and locate your dipstick. Pull your dipstick out and wipe, it's important that it is clean, push the dipstick all the way back in bring out and check the level on the stick, there will be lines to indicate where your oil levels should be. If your oil level is below the minimum level you will need to find the correct oil for your car. You can do this online or at your local car shop, it is worked out on your model of car. Once you have the correct oil, pour the engine oil using a funnel.
Engine fluids– Oil isn't the only engine fluid that needs to be checked and maintained. You need to make sure that your coolant, brake fluids, power steering fluids, transmission fluid and windscreen washer. If you're unsure where to find these in your engine, the information will be in your handler's manual.
Change a tyre– This can be the most daunting task out of all these but car manufacturers have tried to make this as doable as possible. In the boot of your car you should have a spare tyre (this could be a space saver), a jack and a wrench. Your handler's manual will outline how to change your tyre but here's a very brief guide. After parking safely, you will need to loosen your lug nuts, be prepared as this may take some force. Use your wrench and turn counter clockwise, only loosen them half a turn. Next you will need to raise the car with your jack, there will be a designated spot where your jack will slot in. After your car is raised, completely unscrew your lug nuts and remove the flat tyre. Line up the new tyre and screw your lug nuts back on. Lower the car and tighten the lug nuts again. Once this is all as tight as possible put all the equipment back safely and properly so you do not lose it. As we have said that is a very brief guide and full instructions can be found in your manual.
Tyre pressures– A simple task that not many carry out regularly. Having correct tyre pressures is not only safer but can also help with your fuel economy and its super simple to check. Unscrew the valve dust cap and place the gauge on the valve and read the pressure. You can find out what your tyre pressures should be from your manual and they are on the inside of your door. It's a very similar task to fill your tyres with air too. Again, attach the end of the air hose to your tyre valve and pump with air. Once filled, carefully take the hose off the valve and check if the tyres are full. If they are not repeat until they are at the correct pressures.
Windscreen wipers– Often forgotten but it is very important to have safe and working windscreen wipers and they aren't particularly difficult to change. The first thing you will need to do is purchase the correct wipers. Like finding the correct oil all you will need to know if your cars registration number. Entering this into a search system will tell you exactly which wiper blades you need. To change them simply life the blades away from the windscreen, unhook the old blade (press down on the stopper and this should let you unhook the blade). To attach the new blade, gently pivot the wiper until it the hook snaps into place.
We hope you have found these tips helpful and can feel more confident about carrying out these task in the future.