Home insurance is there to protect your physical home and the contents within it. Our home insurance is there for you whatever happens. But would you know how to make a claim? Check out our simple steps to making a home insurance claim.
There are different routes to take depending on the type of claim that you need to make. If you have been burgled, you need to ring the police first. Not only will they investigate the incident they will also give you a crime reference number which you will need to continue with your claim. If you need to claim for, say, a burst pipe or similar, deal with the emergency at hand. If you need to call out an emergency plumber, your insurer will understand that this is an emergency situation and will refund these costs with the claim. If it can wait, wait. Tell your insurer first and let them give you the ok before you start paying for repairs.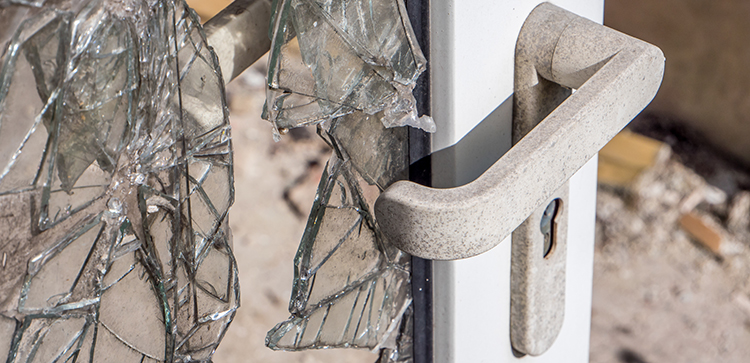 After the incident, you should make sure everyone is safe before doing the following;
Call your insurer to explain what has happened. You will find the claims helpline number with your policy documents. To start this claim process, you will need your insurance reference number and some personal details such as your full name and first line of your address.
Your insurance company will ask you questions about your claim including dates that the incident happened etc. It is really important to your claim that you add as much details as possible such as potential costs etc.
The next step is to document all of the damage. If there's been a flood make sure to get images of all the water damage, if there has been a burglary make sure to make a list of everything that was taken. You will also be asked to produce receipts of the items lost and emergency work that has been carried out. This is to prove that they cost what you are claiming for. This can also be proved through bank statements.
If you're claim is for a small cost this should be quite easy to settle. Insurers may ask for photos and estimated costs of the work before letting you go ahead. However, where the claims are large and extensive damage has been done a loss adjuster will be sent to your home. The loss adjuster will collect evidence about the claim. For example, if your home has been burgled, they will want to see proof of forced entry and then will make sure that you had the matching locks to what is stated in your policy.
We hope that you never do have to make a claim but, in the event, that you do it is important to make sure that all of the information you give when setting up your policy is correct. When you make a claim all of this information will be checked so it's best to be as honest as possible and give all the answers best to your knowledge when setting up the policy. It's not worth cutting costs with your policy, it could end up costing you more when you come to make a claim.
Here at GoSkippy we want to protect what is more than likely your biggest purchase, your home. That's why we compare a range of home insurance quotes so you can get the correct cover for the right price for you. Check out our home insurance here.