Could You Afford To Replace The Contents Of Your Home? –  In Excess of £35,000
According to a 2017 report conducted by Finder, there are 5,000,000 homes in the UK without home insurance.
Are you one of them?
If so…. did you know the average home has contents worth in excess of £35,000. Should the worst happen to your house; such as a fire, flood or Bulgary,  this is how much you could potentially lose or have to pay out for if you don't have any home insurance.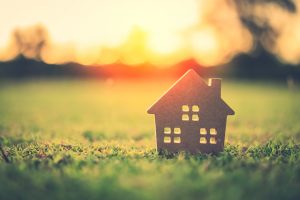 Is it really worth the risk?
At GoSkippy we offer three different types of cover….
Buildings Only Insurance – Buildings insurance covers any damage caused to the psychical structure of the building. If your home were to subside, burn, or damaged by extreme weather. Your buildings insurance policy covers the costs of rebuilding or repair. 

Buildings Insurance covers loss or damage, for example, Lightning, explosions, earthquakes, floods, storms, and fire.

Contents Only Insurance – Having contents insurance is a must for ensuring that you have peace of mind that all of your belongings are safe when you leave your home. Contents cover insures all the material goods in your home. This does not form part of the building's structure. This can include your furniture, home equipment such as your TV as well as your personal belongings.
Combined Buildings & Contents Insurance – 

Buildings Insurance covers the structure, fixtures, and fittings of your home. For example, your roof, walls, ceilings, floors, doors, and windows. Also your fitted kitchens, built-in cupboards, and bathroom suites.
The report also highlighted that the average cost for home and contents cover in the UK is £309. With GoSkippy you could be quoted from as little as £142* for the same cover! Save money and purchase your peace of mind today with GoSkippy home insurance.