With the summer weather in England becoming better and better, year on year, it's becoming more enticing to stay in the UK for our summer holidays. But what would you prefer this summer? Here at GoSkippy we've been having a discussion as to which is better, read on to find out who wins in Vacation VS Staycation.
Firstly, it would be good to clarify what we mean by a staycation with two main definitions. One is that individuals and families carry out activities that they can travel to and from within one day meaning they do not require overnight accommodation. Alternatively, a staycation is used to refer to when someone stays in their home country as opposed to abroad.
Let's now look at the pros and cons of a Staycation.  The big pro of a staycation is the cost; flights, hotels and eating out every night adds up. Even if you were to visit a different part of the UK and pay for a hotel and meals out you'd still make a saving on those hefty flight costs. Even smaller details like changing your pounds into foreign currency can lose you money, another saving made through a staycation.
Planning the finer details of travelling abroad, getting to and from the airport and all the other things you need to organise surrounding a holiday can be stressful. Your staycation could alleviate you from all these stresses. You can completely unwind with no worries about your flight home or how much washing you'll have to do post-holiday.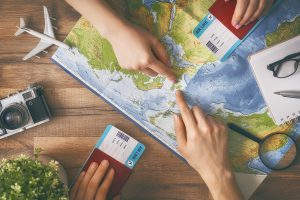 However, there are cons to a staycation. We all love the idea of going abroad, the complete change of scenery. With staying at home or even in the same country there is less options to escape from the norm.
To coincide with this there's more chance of running into someone you know when you don't go abroad. For some people this is the best part of having a holiday; getting away from it all. Including all the people.
Being in your everyday surroundings can make you feel like you want to do a bit of housework here and there, some of these jobs can be too hard to ignore, making your holiday not feel like an actual break and just like a normal day. So, make sure you push them aside and enjoy the staycation and the fact that you're not spending over £1000 on a week away.
Having said this there are obvious pros of going away to a different country. There is no doubt that going abroad is exciting, finding somewhere to go, starting a countdown and then stepping off that plane and being hit by the heat of a foreign country is a feeling that a lot of us look forward to all year and that you just can't get with a staycation.
There are so many choices when travelling abroad, far more than if you were to stay in the UK. Whether you want to visit countries in Europe or travel to the other side of the world, you have the opportunity to experience and immerse yourself in a completely different and unique culture.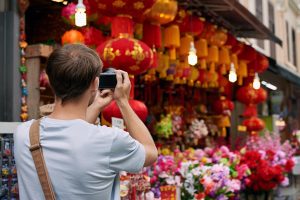 Whilst all of that sounds great there are cons to travelling abroad for your vacation. Mishaps can happen whilst away, someone loses their phone, breaks a camera, or gets painfully sunburnt. You're not in your usual surroundings so naturally, errors will occur.  Like we've said the cost of going away for a holiday is obviously more but there are ways to save money. Instead of having two weeks away, try halving it. What about staying in a hotel or an Air B&B with a kitchen so you aren't going out every evening but cooking and still getting to enjoy local cuisine.
So, what do you think? What sounds more appealing? It's important to remember that it is a personal preference and there is no right or wrong answer on how you enjoy your down time. And if you do decide that you do want to go abroad remember to pack your travel insurance. We have you covered with cheap and easy to get quotes letting you enjoy whatever you do with your holiday.