With hundreds of thousands of new drivers joining the road every year, there's a lot of people buying their first cars. But with so many makes and models all stating to be practical, economical and an all-round great car, it's hard to know which car is genuinely the best first car out there. Here at GoSkippy we've done some digging for you, we've compiled a list of the best cars for first time drivers so you can enjoy some car shopping.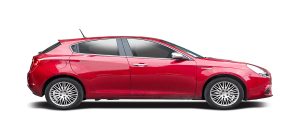 1.       The first car on our list is a classic hatchback; a Volkswagen Polo. This car would be a great option due to its classic design and the ability to hold onto its value. With VW offering a large selection of engine sizes a 1.0 litre engine is available (and would be the most suitable). This also makes them inexpensive to insure, a must for any first-time driver.
2.       The Hyundai i10 is a great practical possibility that also maintains its enjoyability to drive. Again, with a 1.0 litre engine making insurance cheaper. This car is solid and scores a four-star Euro NCAP safety rating. Hyundai are so confident this car is reliable that they offer a five-year warranty.
3.       Next, a selection of cars that all have the same underpinnings; the Skoda Citigo, the Volkswagen Up and the SEAT Mii. All cars are very economical on fuel making them cheap to run and fall into insurance group one, meaning it's also cheap to insure for newer and younger drivers. All cars are small and therefore make them easy to drive around towns/cities. And all given 5* ratings from Euro NCAP.
4.       The Kia Picanto is a small yet smart car on the inside and out. That makes the car super easy to drive within the city but is also a great car to drive on the motorway. A great thing about buying into the Kia family is that you get a seven- year warranty (or 100,000 miles), and they are one of the most reliable car brands out there. As standard the Picanto scores 3 out of 5 on the NCAP safety ratings (and a 4 out of 5 with an Advanced Driving Assistance Pack).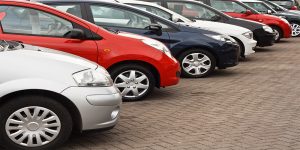 5.       It's a fact that the Ford fiesta is Britain's best-selling car and has been for a while. Due to its high-quality safety features and its clever technology features that include a system where parents can restrict the speed of the car and the volume of the radio. The lower engine sizes are also still in one of the lowest insurance groups.
6.       A slightly newer model of car to add to the list is the Smart Forfour hatchback. This updated version of the two seated Smart car now comes as a five door model with four seats and is surprisingly spacious. The Forfour is best suited for the city streets, with its extremely small bonnet making it easy to tuck into the smallest of parking spaces. Its 1.0 litre engine makes it economical by giving you 54.3 mpg, the small engine also means good insurance deals too.
7.       Another selection of cars that have a lot of the same parts are the Citroen C1 Hatchback, the Toyota Aygo hatchback and the Peugeot 108. These cars make great first vehicles as one of the main reasons they were made was to be fun yet affordable to drive. The least expensive to buy perhaps is the 108, with Peugeot's 'Just add fuel' deal that includes everything you'd need apart from fuel. But all are extremely economical and cheap to insure.
8.       The last car on our list is the Renault Twingo. Gaining a 4-star safety rating from Euro NCAP this car is a quirky looking first car. With the engine being in the rear of the car this gives the inside a lot more space and making the bonnet extra small meaning its super easy to park in small spaces. The Twingo returns 51.7mpg making it cheap to run from day to day.
We hope this quick guide has helped and given you the facts that you need to make a well-informed decision about your first car. And remember once you've found the perfect car we have the perfect car insurance to match.