It appears that despite the rise in leisure time reported, we spend more time at home. We can spend up to 29% of our time by ourselves using our phone, rather than hanging out with our friends.
Why don't we go out anymore?  
You may have noticed the pubs are getting quieter and it seems like these days people are preferring a quiet night in at home on a weekend Instead of going drinking, and recent study's back this up.  It appears people are choosing to spend their money on food, cooking items and technology instead of expensive nights out.
Does anyone even watch tv anymore?
People will spend more time online than ever before. For the first time ever, we are spending more time online than we are watching TV. Is this because it is now so easy to watch our favourite programs from our phones whenever, wherever we want? Studies show that people prefer to watch their favourite shows in one big binge rather than waiting a whole 7 days to watch the next episode. Like why wait when there is so much available online right now to enjoy. This really does impact on people's leisure time, Netflix and chill is definitely the new date night.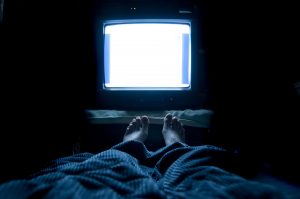 Social media butterfly
Smart phones are everywhere and through social media we are able to connect and communicate with people all around the world. It seems as though the better connected we are becoming with complete strangers who live millions of miles away, the less face to face interaction we are having with people we actually know! Seems crazy doesn't it?
In fact, it seems many people would actually prefer to socialise via the internet than in person, as you can talk to multiple people at once. Unfortunately, this means many are spending more time glued to their smart phone than with their friends and family.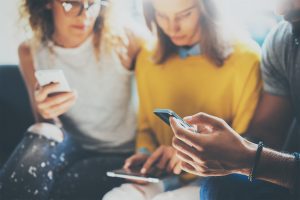 We spend 1 whole day a week on our phones!
The average person checks their phone every 12 minutes and wasting around 1 day a week on their phone. It's even got to the point that companies have now given you the option to set yourself time limits on certain sites and even time limitations to your phone. We have become obsessed with the idea of being on social media with this taking the majority of our time. The app is not new but know apple have installed the technology into your update so even if you do not want to use it to cut back you can still see how much time you spend on your phone. Would this lead to the rise in socialising without technology again? Or shall people ignore this and carry on in the same manor?
Its apparent that the majority of us are spending more and more time at home, and that a lot of us (even if we don't admit it) are addicted to our phones, games, iPads and tv's.
As a country we love to splash out on the latest gadgets but the cost of all these shiny new devises certainly adds up, could you afford to replace these if they got lost or stolen?  Contents insurance can help you protect these amazing gadgets.
Get a quote today with GoSkippy Home Insurance