In the last 10 years stag and hen dos have gone to the next level. With grooms and brides-to-be wanting the perfect send off, and friends willing to part with their money to be a part of it, there's no destination too far. The 'last night of freedom' has transformed into a trip away. Groups of friends now want to take part in activities like boat trips, go karting and even life drawing, rather than just drinking. With the potential of flights, hotels and an activity, the average person on the trip is now spending over £150. With the average group size being 13 people, it's going to be impossible to please everyone when it comes to choosing a destination.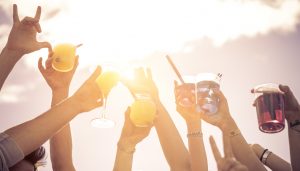 Here's our top places to have the perfect send off into married life.
Las Vegas
'Sin City' is a dream location for many. With its giant hotels, many casinos, shows, and bars, it's a great place for blowing off some pre-wedding steam. Unfortunately, expensive flight and hotel prices may exclude some of your friends and family from coming along. So, give them plenty of notice.
Marbella
Brits love Spain. If you're looking for a bit of glamour, the only way is Marbella. Famous for Mediterranean sandy beaches and luxury yachts, you might even see a famous face or two.
Brighton
With the hot summer of 2018 set to repeated, you don't have to go abroad. Brighton is well known for its pier, but it's the shopping, festivals and nightlife that is bringing in the Hens and Stags.
Krakow 
If it's cheap drinking you're after, take the short flight to Poland. You can find a pint of beer here for around £1.50. Visit the many bars around the beautiful Old Town, including Wodka. A small bar selling over 100 different flavoured vodkas.
Benidorm 
The second Spanish destination on the list, and it's a classic. Brits have been going here since the 80s and its reflected with the number of Irish pubs and karaoke bars available. Benidorm also has a beautiful beach and Old Town for exploring in the day.
Dublin
The Irish capital is the perfect if you prefer a city over the beach. No trip to Dublin is complete without a visit to the Guinness factory and a drink in the Temple Bar
Ibiza
The Party Island. If you're determined to have the best, it has to be Ibiza. Get ready for married life by spending your days on the beach, evenings at Café Mambo for the most beautiful sunset, and your nights at a choice of European super clubs, including the world-famous Amnesia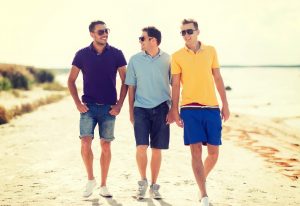 If all the abroad trips seem out of reach, why not book a room at a bar in your local town or city, pick a theme, and enjoy one last big blow out with your chosen friends and family before the big day. While flights, hotels and activities are fun and exciting, there's more potential for something to go wrong. Give yourself peace of mind and protect yourself and your trip with GoSkippy.