If I have an accident and it wasn't my fault/don't need to claim, I don't need to tell my insurer?
This is the most common misconception and it can cause you to not get a pay out if something else happens, if it wasn't your fault and no claims were made then this shouldn't impact at all on your premiums but it is important that all details are passed on to the insurer as soon as possible after the accident.
Using my parents to be the policy holder and me a named driver is a great way to save money!
Definitely not! This is called "fronting" and not only can void insurance, actually get you accused of fraud and may therefore lead to criminal prosecution.
If I have a conviction I can't get insurance?
As long as not banned from driving most insurance companies will still take you on however it will likely be at a higher premium then you paid previously especially if for something like "drunk driving" or "dangerous driving". Even some spent convictions are often needed to be recorded as these often expire before the 5 years insurance companies require information for.
Price?
There is the myth opting for only 3rd party is the cheapest yet it often isn't especially when you've added in the extras or if you have an accident and have to fork out to cover your own car repairs. Plus also if you go for the cheapest one out there often you will get a nasty shock when you need something, or god forbid someone hits your car you might lose your no claims bonus. Always look at what's included in your insurance package and pick the one that meets your needs including that you can afford the excess should you need to. Find out how GoSkippy can help you save money by getting a quote with us today.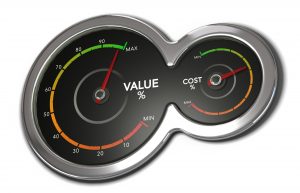 You will always get a courtesy car!
If you have an accident or your car gets written off often this is not included in your car insurance, especially if it's the cheapest option out there. You should always look at the best option for you and check what's included in your policy before purchasing the insurance. Then decide whether or not you want to add this to your policy should it not be included.
When you reach 25 your premiums will automatically drop.
This is only one of the many ways they calculate the cost. Type of car, years of driving, convictions and any previous claims are other factors that need to be taken into consideration and some of those have a significantly higher impact on premiums.
Parking in a private garage can reduce premiums.
Depending on area, and the type of garage can impact greatly on the overall costs of premiums with this. Also a lot of people have minor accidents when entering or exiting the garage so therefore this may be less safe for you than being on the street especially for those with less experience.
If I'm insured I can drive any car?
If you're fully comprehensive this is sometimes the case for occasional trips. Yet you should check the wording of your policy and if unsure contact the company directly. If you regularly drive another car then it's better to add yourself to the insurance of that car as fully comprehensive often only offers 3rd party on the other car. This means if you should you get into an accident in the other car then you may have a huge bill to pay for repairs.
There no limit to what you can claim for possessions in your car if it is broken into.
Unfortunately if you take expensive gadgets and leave them in the car then often these are above the cost that you can claim. The majority of insurance companies have an upper limit so check yours but try and avoid this by securing your car and taking out anything that could be expensive to replace.
Get a quote today with GoSkippy!!